Roy Harper, Royal Festival Hall, London, gig review: 'A glorious retrospective'
A set rolling back through Harper's 50-year career to mark his 75th birthday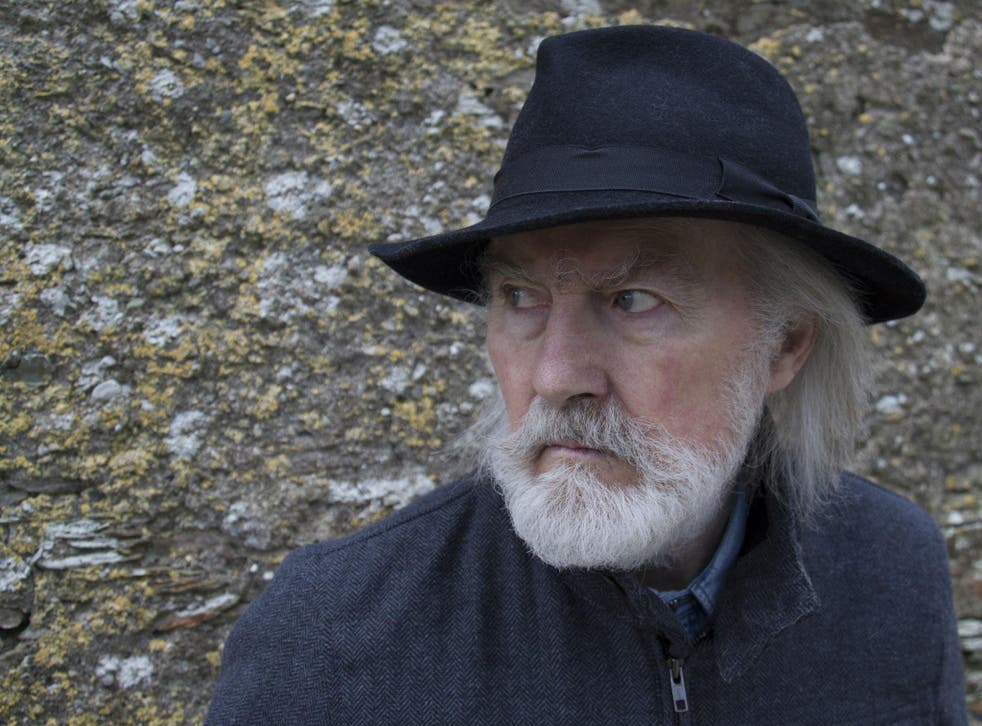 "I wrote this song in 1975," Roy Harper tells the packed Royal Festival Hall ahead of his opening song 'Commune', "and I was reminiscing then." That set the tone for a glorious retrospective to mark Harper's 75th birthday, rolling back through his 50-year career.
Of course, it wouldn't be a Roy Harper gig without at least one false start, often down to forgotten lyrics but tonight down to picking up a guitar in the wrong tuning for that same first song. "I just saw a shape and I went for it," he says. He returns to the theme of his own advancing years often, but it's clear as he warms into his set, he's undiminished.
Backed by an eight-strong strings and horns section, his songs have as much poetry and power as ever, and his voice is still there, falsetto et al, delivering 'I'll See You Again' and the haunting, regret-drenched 'Another Day' as he hit his stride.
Harper fair howls his way through the anguished rage of 'Hangman', the song, as he points out beforehand, given prescience by events in Turkey. Should that country restore the death penalty, Harper, tells us, it means Turkey will be expelled from Europe forever, which is just as it should be. He's already told us how he finally chose not to vote in the June referendum, on account of the fact he secretly backed Brexit but 'knew that was wrong'. A mass of contradictions and as impossible to pin down as ever.
My own nostalgia makes me yearn for 'One of Those Days in England', his sprawling epic journey through space and time – but that hole in the set is filled by a searing 'Me and My Woman'.
'Hallucinating Light' is another highlight, alongside 'Twelve Hours of Sunset', the lyric of which he has now amended to correct the distance between London and LA to 8,000 miles. Any fear that this is Harper putting his affairs in order seem groundless, as after a misty-eyed encore of 'When an Old Cricketer Leaves the Crease' he promises he'll be back.
Let's hope he can stay out there in the middle. On this evidence, Harper won't be declaring his innings and lugging his own 2lb 6oz of spruce, mahogany and rosewood back to the pavilion just yet.
Join our new commenting forum
Join thought-provoking conversations, follow other Independent readers and see their replies