Simon Price on Mutya Keisha Siobhan: A proper Suga rush from the original babes
Freak Like Me! Girl-groupers are back together and better than ever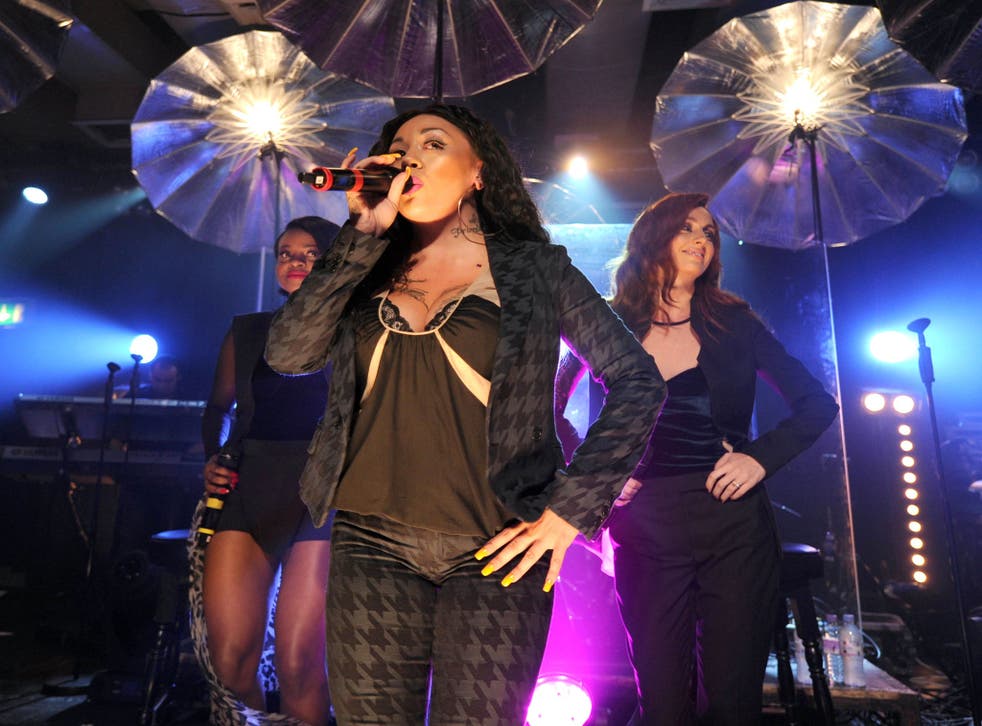 Render unto Keisha the things that are Keisha's. And unto Mutya. And Siobhan. The original Sugababes are back to reclaim, with a quiet vengeance, everything that is rightfully theirs. Well, bar the name.
As we speak, the legal entity called Sugababes may or may not still exist. Jade Ewen, in a recent interview, seemed confused on the matter, but conceded that they've probably split. It's for the best. Oh, she, Heidi Range and Amelle Berrabah could doubtless spin out a comfortable living miming the hits on mid-afternoon slots at radio roadshows. But in their mercenary hearts, they know the game's up. Ever since the last original member was edged out, they've been their own farcical tribute act, who by rights should be rebranded the Saccharinbabes, the Sucralosebabes, or the Aspartamebabes. Eurovision also-ran Ewen is currently touting herself as a solo act, Atomic Kitten refugee Range is starring in the Happy Days musical and appearing on television cookery shows, and TOTP competition-winner Berrabah is ... frankly, who knows or cares? Meanwhile, the three women allowed to call themselves anything but Sugababes are busy being proper pop stars.
To recap, since their launch in 2000, Sugababes – originally the trio of Mutya Buena, Keisha Buchanan and Siobhan Donaghy, assembled by All Saints manager Ron Tom – gradually enacted Theseus's Paradox. The question is: if you replace every part of an item, is it the same item? Comparing the shambles of Sugababes with the majesty of Mutya Keisha Siobhan, the answer is plain.
Siobhan, the willowy redhead, was first to jump ship in 2001, citing "bullying" by Keisha, and the first to release a solo record. In a recent interview, she remembered "major divide-and-conquer tactics going on," adding, "We were thrown to the wolves."
Next to quit was Mutya in 2005, her exit as sudden as her walk-out from the Big Brother house. Buena was always my favourite, as much for her hilariously hostile countenance as her stunning Filipina features, and for releasing the finest post-Babes single (in Groove Armada's romping "Song 4 Mutya"). Something about her insolent blankness, her tattoo addiction and double-figure body piercings adds up to the impression of a badass with whom you do not mess.
When someone told me she's "lovely" in real life, I had to shut them up. If Mutya Buena is not a monumental bitch, I don't wanna hear it.
Mutya's bestie Keisha, she of the anatine pout, held on longest. But in 2009 she, too, was manoeuvred through the revolving door.
Pleasingly, an internet "imagine if ..." gag, often involving terms like Continuity Sugababes or Real Sugababes, became reality a year ago when it was announced that MKS had signed a £1m deal with Polydor, and had been working with writers including Dev Hynes, Shaznay Lewis, Emeli Sandé and Richard X.
First single "Flatline", to the relief of all true believers, turned out to be terrific. Their first public gig does likewise. Stepping out on to a Scala stage decorated with eight silver photographers' umbrellas, tall as palms, they perch on stools, the intro to "Overload" rumbles out, and a roar of exultation sucks what little oxygen remains from the room.
Enjoy unlimited access to 70 million ad-free songs and podcasts with Amazon Music Sign up now for a 30-day free trial
Sign up
"Overload", Sugababes' debut single, was released when they were aged 15 and 16, and exuded a knowingness beyond their years, a precocious ennui. They weren't only a phenomenal hit machine, but, in a true, non-punk sense, credible.
It's followed by the gorgeous "Run For Cover", which is joined by other 'Babes hits, including some which Siobhan didn't sing on first time around. As the member who's been away the longest, the welcome for her is especially intense: when she takes her solo lines in "Stronger", the whole place goes nuts.
The excitement peaks with "Freak Like Me", whose euphoric "It's all good for mee-ee!", while Tubeway Army's Korgs go into overdrive, is one of the great orgasmic climaxes of modern pop and testament to the genius of Richard X.
Six MKS songs are given a premiere: "I'm Alright", "Love Me Hard", "Boys", "Today", "No Regrets" and "Metal Heart"sound effortlessly classy, with urgent, dramatic chord changes and sometimes almost Abba-esque harmonies. They encore with "Lay Down In Swimming Pools", and a version of "Flatline" with a couple of verses of "Push The Button". Whatever you choose to call them, they're back. Sweet.
Critic's Choice
Former Hitsville USA secretary-turned-soul diva Martha Reeves brings The Vandellas' immortal Motown smashes to the Assembly Rooms, Edinburgh (Tues and Wed), and The Gorilla, Manchester (Sat). Meanwhile, suave Eighties-inspired dance-rockers Night Engine begin a residency of three successive Wednesday nights at the St Moritz, London.
Join our new commenting forum
Join thought-provoking conversations, follow other Independent readers and see their replies