Snoop Dogg, Brixton Academy, gig review: A rip-roaring tour through the rapper's best hits
He may have sold out but he knows he's a brand and loves playing on it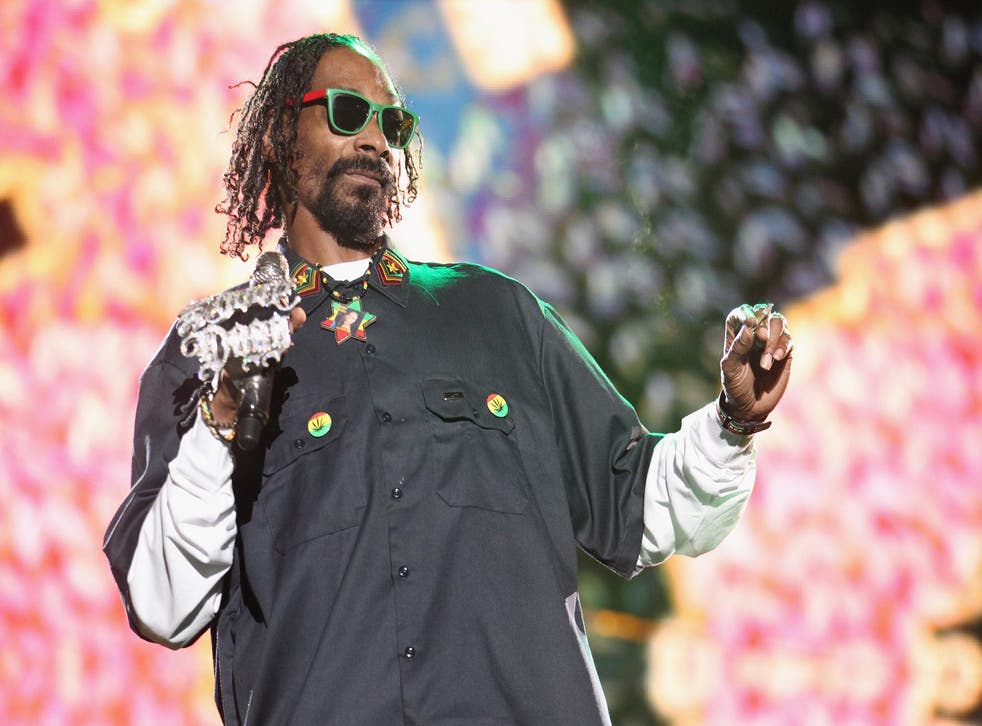 Snoop Doggy Dogg is back, leaving his rasta moniker 'Snoop Lion' behind for his one-off special show.
It's clear the rapper is here to please and eager to entertain, offering a rip-roaring tour through his greatest hits and collaborations, with not a song that doesn't have the audience's arms waving in the air.
He's an old hand at building up energy in the crowd, blasting out House of Pain to get everyone jumping, leaving everyone still on their feet when the track changes midway to "Drop It Like It's Hot".
For a performer who has made his image promoting weed, Snoop's stage persona is unsurprisingly chilled. At one point he appears so easy-going he forgets to sing the "laid back" refrain to "Gin & Juice", during which a hefty waft of weed floats through the air as if on cue.
He may have sold out, but like many of his contemporaries, he knows he's a brand and he enjoys playing on it. A big 'Beware of the Dogg' sign flashes behind him on screen, as he looks to the heavens when he asks: "Who is the top dogg of them all?"
But he ends his one-hour set in true Snoop gangsta style: "I always leave with some words of positivity. Smoke weed motherf***ers."
Join our new commenting forum
Join thought-provoking conversations, follow other Independent readers and see their replies