Vampire Weekend, Father of the Bride review: Prep-pop supremos have traded their boat shoes for flip flops
Father of the Bride pairs airy jaunts with obsessions over romantic doom and complacency, but arcs towards redemption and renewal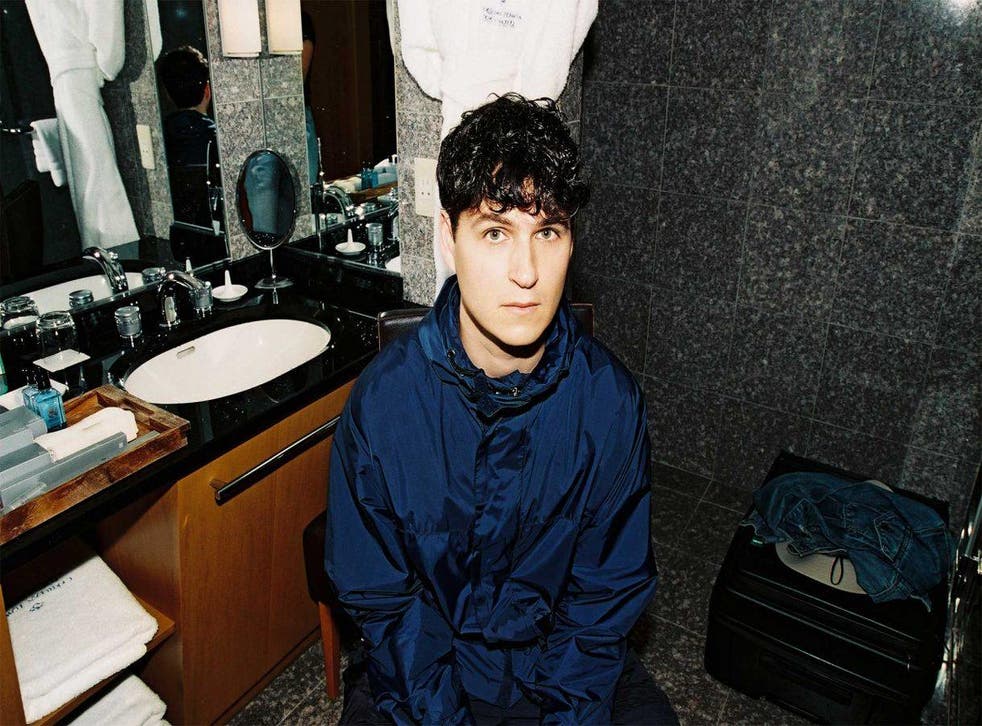 Vampire Weekend swanned into indie-rock in 2008, just as the party was thinning out. The New Yorkers' fussy debut played to the post-Strokes crowd, heralding a wave of cosmopolitan pop that would soon wash up bands like Haim and The 1975.
In a climate of rock-scepticism, many celebrated Ezra Koenig and his band's inventive use of baroque arrangement and west African riffs. Others balked at the aftertaste of Ivy League entitlement.
By album three, they'd tapped into something greater, channelling the nebulous grief and thwarted spirituality of middle-class America. Rich with hidden messages about mortality and music, Modern Vampires of the City was draped in fairground romance by Rostam Batmanglij, the band's multi-instrumentalist and sometime producer.
In the six years since, Batmanglij has quit, Koenig has started a family and America has tumbled into an existential well. Three big shifts, each with some bearing on this jumble sale of a double album.
Father of the Bride pairs airy jaunts with obsessions over romantic doom and complacency, but arcs towards redemption and renewal. Slackadaisical riffs hobnob with a stoned rhythm section and a backyard of guests including Danielle Haim – who duets on a trio of country-folk ballads – and The Internet's Steve Lacy.
The best albums of 2019 (so far)

Show all 67
The prep-pop supremos, it soon becomes clear, have traded their boat shoes for flip flops. And if Father of the Bride is Vampire Weekend's spring barbecue – chatty, casual, reliably unspectacular – then Koenig plays diplomatic host.
"Something's happening in the country/And the government's to blame," he offers on "Married in a Gold Rush", vaguely alluding to political discontent without risking upsetting the neighbours. Lean in closer, though, and this down-home love song gestures towards an anti-capitalist subtext.
There's buried treasure, too, beneath the regal riffs and baggy chorus of "Harmony Hall", where Koenig spins riddles about resurgent antisemitism. Same for the raggedy folk-rocker "Sympathy", an ode to romantic contentment that conceals a cautionary tale about xenophobic populism.
Then again, too much thematic cherry-picking would belie the record's resistance to cohesion, most evident in the composition. Already subject to manic shifts in style and tempo, the hour-long LP roams in lounge pants from Deadhead jams to Zombies-catchy hooks, infectiously kitsch prog, highlife samples and – on "Sunflower" – a scat breakdown.
Enjoy unlimited access to 70 million ad-free songs and podcasts with Amazon Music Sign up now for a 30-day free trial
Sign up
For long stretches, Father of the Bride feels less like a studio album than the sort of demo trove usually unearthed decades after a rock band splits.
Too often, critics say an artist has "matured" as shorthand for their descent into seriousness and sophistication. Yet maturity, Koenig reminds us, can either fill out a dinner jacket or slide into board shorts, depending on the weather.
An unfashionable record, then, and that may be its best asset. With such low stakes and barely any emotional intensity, Father of the Bride won't cement Vampire Weekend's legacy. But after a highly strung decade on the indie-rock A-list, it gives them room to breathe.
Join our new commenting forum
Join thought-provoking conversations, follow other Independent readers and see their replies