Young Fathers, White Men Are Black Men Too - album review: A joyous mash-up that crosses the cultural divide
There's a shared celebration of 'collective individuality', a belief that the future is made together, not separately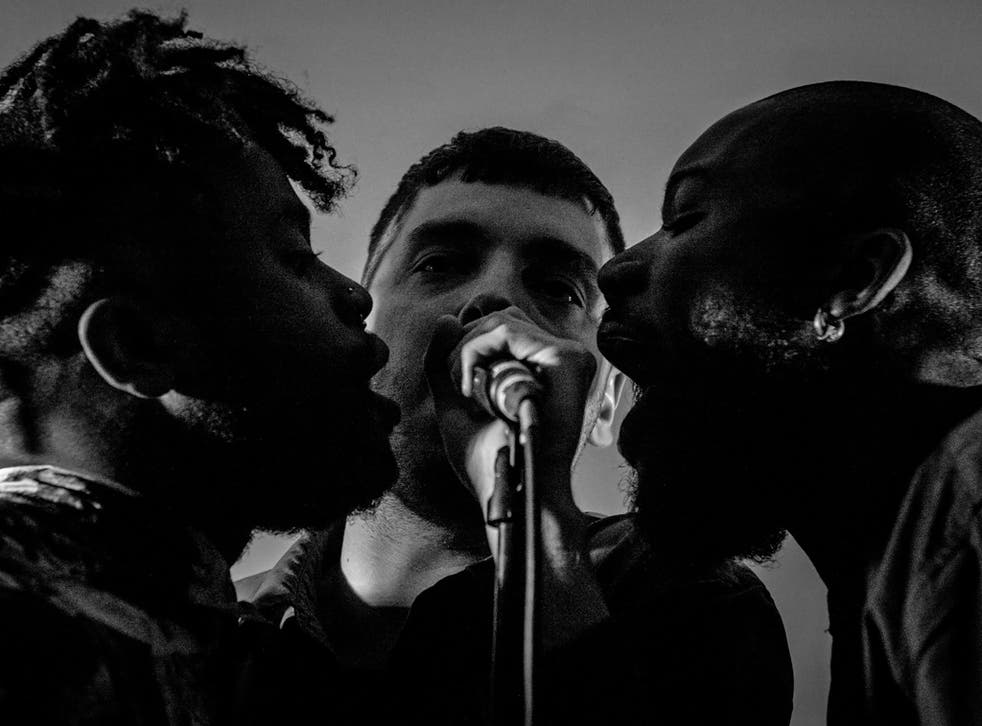 The provocative album title carries all manner of intimations, not least the suggestion that hip-hop culture, like jazz, blues and soul before it, has persuaded white folk to a more Negrophile position.
But what Young Fathers' follow-up to the Mercury Award-winning Dead also confirms is that the cultural seepage runs the other way, too: this is an album that has less to do, musically, with traditional American hip-hop than it does with a European indie sensibility grounded in krautrock, electropop and avant-rock. It's a seething mash-up of influences that offers one of the most intriguing bridges yet established between contrasting transatlantic attitudes and methods.
"Still Running" marks out the territory, its seesawing bass and organ motif anchoring a keening industrial guitar whine, a dark, confrontational sound sweetened later by a toytown keyboard figure. "Shame" and "John Doe" wield puttering drum-machine and synth buzz in the electro-punk manner of Suicide and Cabaret Voltaire. And "Rain Or Shine" pits keening guitar against staccato organ riff.
Elsewhere, the sound gets more abrasive still, with the atonal scrape of violin disturbing the synth warble of "Sirens", and another squawk of fiddle aligned with spindly guitar on "Old Rock n Roll", where the exultant chants of "N***a!" underscore deeper racial ruminations: "I'm tired of playing the good black… I'm tired of blaming the white man, his indiscretions don't betray him." The pulsing piano grooves of "Nest" and "Liberated", however, afford more comforting warmth. Oddly, the American hiphop that Young Fathers seem closest to is the inclusive Southern style of Dungeon Family and Arrested Development.
Rock and pop highlights of 2015

Show all 5
Those outfits would baulk at the trudging beats of Young Fathers' closing "Get Started", but within its almost joyful cacophony there's a shared celebration of what might be called collective individuality, a belief that the future is made together, not separately.
Join our new commenting forum
Join thought-provoking conversations, follow other Independent readers and see their replies