Tom DeLonge compares streaming music online to killing elephants
The Blink 182 frontman makes a dramatic, dubious statement regarding the value of his work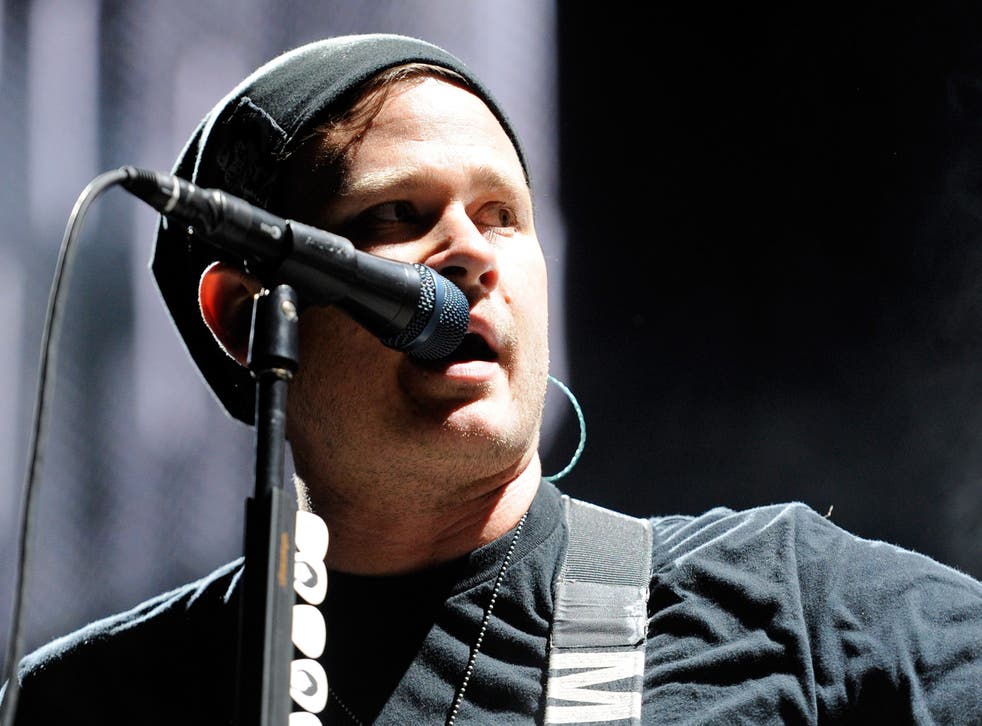 Blink 182 frontman Tom DeLonge has likened streaming music to killing endangered animals.
The pop-punk band headlined Reading and Leeds this summer.
"I tell people condoning streaming is like condoning the Chinese that are killing elephants for their tusks and carving ivory statues," he told Faster Louder.
"It's cool to put on your shelf but if you really think about what you're doing it sucks. Streaming music is doing the same thing to artists – might not be killing them but it's killing the industry."
The musician releases his new album with Angels & Airwaves, The Dream Walker, on December 8.
He asserted that the consequences of streaming should be better considered.
"It might be cool for you as somebody that likes music but you're not really thinking about the effect it has," he said. We've got to value our art, you know?"
Blink-182 through the years

Show all 15
Taylor Swift also recently spoke against music streaming, withdrawing her work from Spotify amid widespread criticism from fans.
Although she argued she does "want to be part of progress", the singer does not believe music should be free.
"I felt like I was saying to my fans, 'If you create music someday, if you create a painting someday, someone can just walk into a museum, take it off the wall, rip off a corner off it and it's theirs now and they don't have to pay for it," she said.
"I didn't like the perception that it was putting forth and so I decided to change the way I was doing things."
Join our new commenting forum
Join thought-provoking conversations, follow other Independent readers and see their replies