Sony hack: Studio wants to release The Interview 'on a different platform'
Company has hit back at criticism from Barack Obama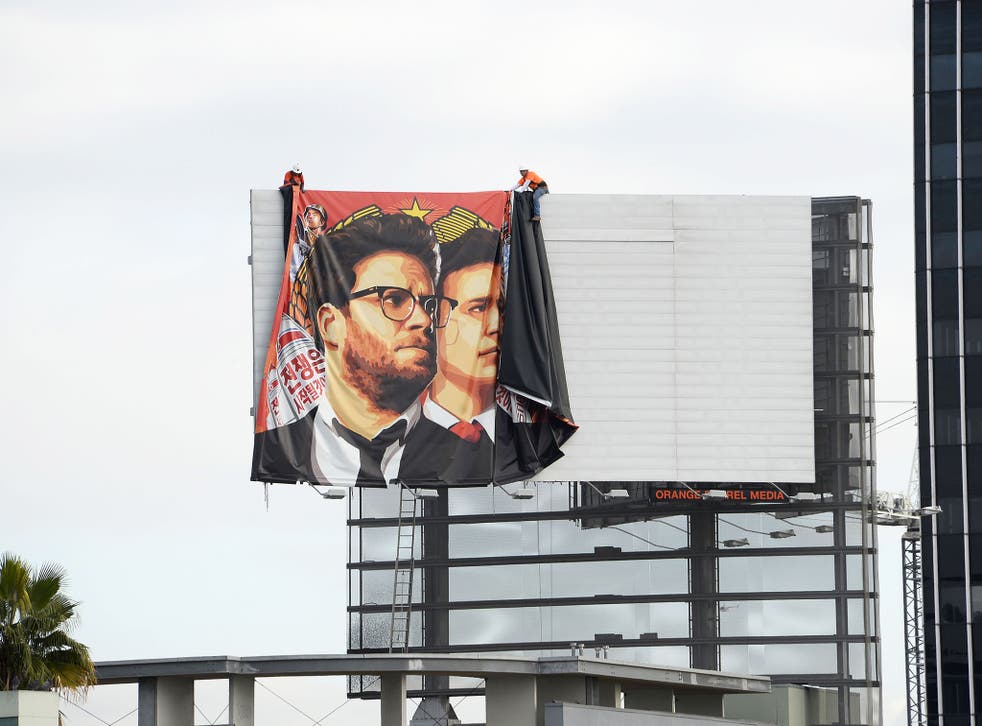 Sony Pictures has denied bowing to threats from North Korea by dropping the film The Interview after Barack Obama claimed it had "made a mistake" in shelving the release.
In statement after the President criticised Sony for cancelling the release of the satirical film, the troubled company claimed had only done so after cinemas pulled out of screening it.
The studio said it is now "surveying alternatives to enable us to release the movie on a different platform".
Mr Obama said he was "sympathetic" to the studio during his end-of-year press conference at the White House on Friday, but stressed: "We cannot have a society in which some dictator someplace can start imposing censorship here in the United States."
After leaking private emails and information about the company, hackers had made threats against cinemas who screened The Interview.
The Seth Rogen comedy depicts the assassination of North Korean leader Kim Jong-un.
This threat saw the studio cancel the Christmas Day release.
However, Sony Pictures chief executive and chairman Michael Lynton hit back at the President's comments, telling CNN it had not "caved" following the hack the FBI confirmed North Korea is responsible for.
"We have not given in. And we have not backed down. We have always had every desire to have the American public see this movie," he said.
Sony Cyber Attack: The Worst Affected In Hollywood

Show all 13
Mr Lynton said "the president, the press and the public are mistaken" over what had actually led to it stopping the release.
"We do not own movie theatres. We cannot determine whether or not a movie will be played in movie theatres."
He said Sony had "a number of options open to us and we have considered those and are considering them".
Many have speculated that a possible release could be online, although Mr Lynton did not comment on this.
He did say that no "major video on demand distributor" has been "willing to distribute" the film. "We don't have that direct interface with the American public, so we need to go through an intermediary to do that," he told CNN.
In a statement following up from Mr Lynton's comments, Sony added: "It is still our hope that anyone who wants to see this movie will get the opportunity to do so."
Explaining the decision not to proceed with the Christmas Day screening of the film, Sony had said. "Let us be clear - the only decision that we have made with respect to release of the film was not to release it on Christmas Day in theatres, after the theatre owners declined to show it.
"Without theatres, we could not release it in the theatres on Christmas Day. We had no choice.
"It is still our hope that anyone who wants to see this movie will get the opportunity to do so."
Join our new commenting forum
Join thought-provoking conversations, follow other Independent readers and see their replies