South Park: The Fractured But Whole E3 trailer hilariously rips into superhero films (and Star Wars)
The game is pretty much Marvel vs DC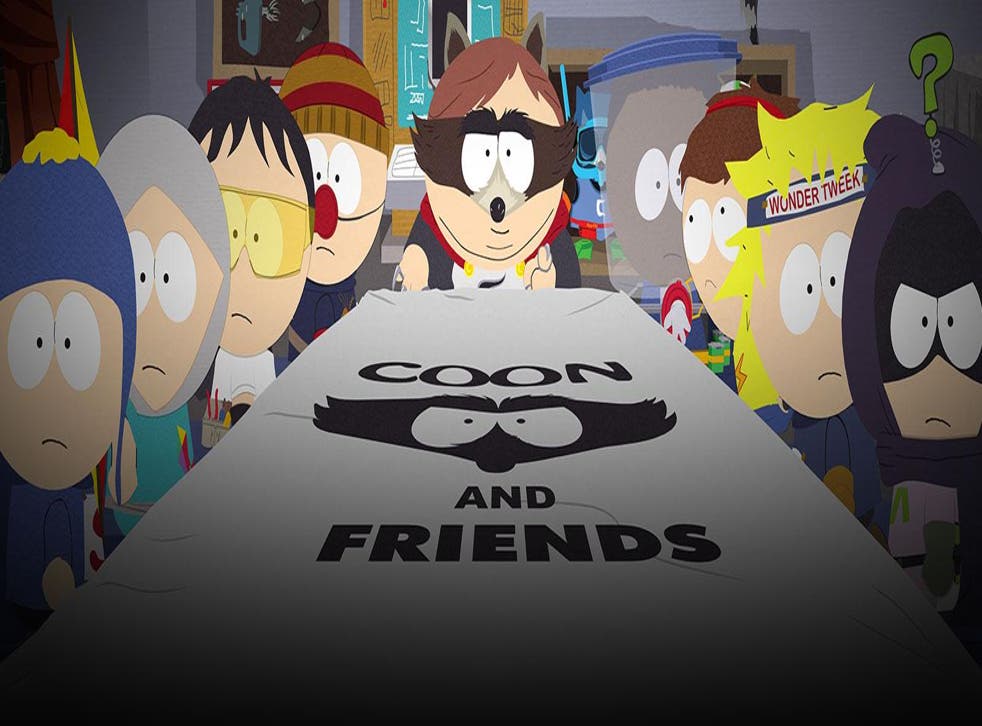 For any fan of South Park fan, the Stick of Truth was almost the perfect video game adaptation, critically applauded for both the writing and gameplay.
Unsurprisingly, there is mounting expectations over The Fractured But Whole, the plot of which was revealed through a trailer at this year's E3.
Basically, the kids from South Park are dressed up as superheroes and are planning how to start their Marvel-esque movie franchise.
However, civil war breaks out as they can't agree on the direction their films should go in, dividing the group into two sectors, mimicking Marvel vs DC. Watch the trailer below.
As you may have noticed, superhero films are the only ones in South Park's targeting system: JJ Abrams gets briefly mocked for his role in rebooting the Star Wars franchise (The Force Awakens, which he directed, often mocked for being the same as the original Star Wars film).
Like in the first game, you play as Douchebag, the new kid on the block, defending the city from villains all around. Trey Parker and Matt Stone, creators of South Park, were on hand at the conference to talk about the game.
Other games announced at E3 include Death Stranding, while The Last Guardian finally has a release date.
Join our new commenting forum
Join thought-provoking conversations, follow other Independent readers and see their replies