150: recounting the story of how one area of South America became 'Wales away from Wales'
'It's a weird dream version - almost like a Disneyfication of Welshness'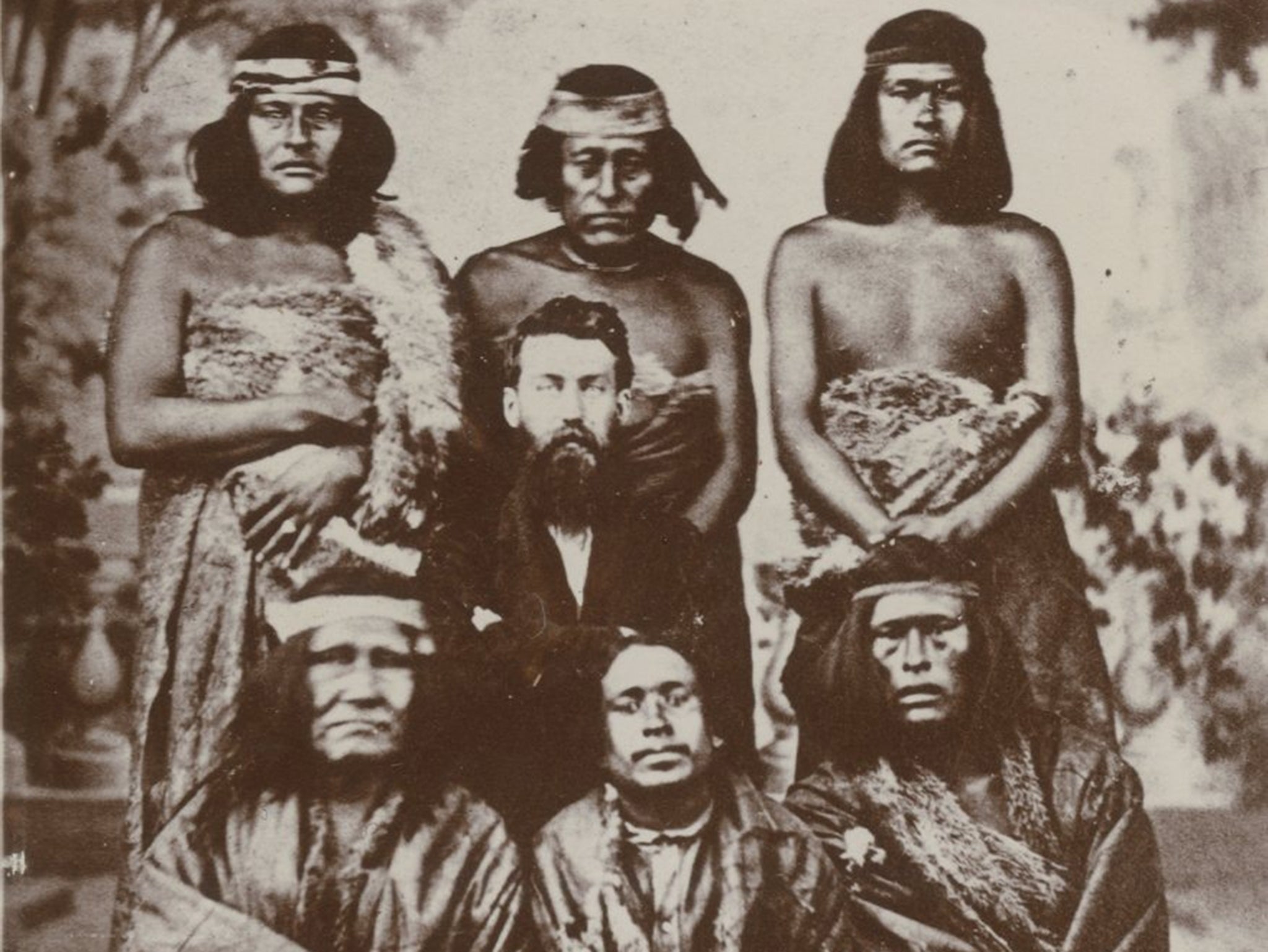 It may be on the other side of the world, but one corner of Argentina is surprisingly, decidedly Welsh: in the Chubut Province in Patagonia, you're as likely to hear "bore da" as "buenos dias".
Welsh teas, replete with bara brith, are hugely popular, as are Eisteddfodau, the traditional competitions involving singing, dancing and recitation. These valleys are flanked by the Andes on one side and the desert on another; little Welsh chapels sit incongruously among the sweeping grandeur of the Patagonian landscape.
2015 marks 150 years since the first Welsh settlers – around 150 of them – undertook the arduous 8,000-mile journey across the ocean to establish the colony of Y Wladfa. Their astonishing story is being told this summer by National Theatre Wales. 150 is a promenade production about the foundation of Y Wladfa, which also splices in a modern-day story filmed in Patagonia. It is being staged in Abercwmboi, the small village in south Wales from which 66 of the original 150 settlers came.
Times were hard in Wales in 1865, with poverty blighting communities and the Welsh language and traditions under threat from the creep of English influence. One man, Michael D Jones, had a vision of a new, little "Wales away from Wales" where these would be protected. A charismatic preacher from Bala, he looked at Uruguay and Palestine as potential settlement sites, before alighting on Patagonia. An agreement was struck with the Argentine government who donated the land – albeit for their own rather murky reasons: they wanted this wild area "civilised" rather than for it to remain under the control of the native tribes, the Tehuelche.
After two months on board the Mimosa, the 150 intrepid Welsh souls arrived in Argentina in the middle of winter, and had to spend four months living in coastal caves before they could make the epic journey across the desert, eventually settling in the Chubut Valley. And while there were initial tensions with the indigenous peoples, the Welsh were hugely helped by them, the Tehuelche teaching them how to hunt, farm and ride horses.
"You can't help being seduced by the romance of the myth," says Marc Rees, creator and director of 150. He's now visited Patagonia on five occasions, but is still captivated by the delightful strangeness of this little South American slice of Wales. "It's a weird dream version … almost like a Disneyfication of Welshness. They have an obsession with Welsh tea: you go to these huge tea houses and you're surrounded by tea towels and tea cosies. The landscape is extreme, but you hear people speaking Welsh and see Welsh signs – "Siop Bara" [for bakery] – it's nuts! And it's an amazing tale: but how do you tell it?"
Rees has plenty of people on board to help answer that question: 150 is a co-production between Wales's two national companies: NTW and the Welsh-language Theatr Genedlaethol Cymru. Also involved are S4C, the TV station, which will broadcast an extended version of the film used in the play, called Galesa (the Spanish word for "Welsh").
They even found a perfect performance space in Abercwmboi itself: when searching for a venue in the area so many of the original colonists had come from, Rees noticed a huge storage building with "Royal Opera House" written over it in big red letters. It transpired it was the national store for the company's sets, because – ridiculously – it's cheaper for them to be driven up the M4 than stored near Covent Garden. Rees was enthralled by the building. "As a metaphor, it's where culture is stored and maintained and preserved, so it was perfect [for 150]."
The show is 150 minutes long, and the audience will be split into two groups of 150, each led through the storage space and through "some of the defining moments" of the history of the Welsh in Patagonia. There'll be extracts from diaries of the pioneers, as well as tales about the founding of Y Wladfa; there will be an Eisteddfod, hymn-singing and a Welsh tea. The production will move fluently (with full translation) between Welsh, English and a bit of Spanish, and there's a chorus of singers and dancers.
Rees was also keen to shine a light on the contributions made by women settlers. For example, in 1902, the colony was caught up in a territorial dispute between the Chilean and Argentine governments, and when it came to a public vote on whether to remain Argentinian, the women of Y Wladfa were given the vote –long before women's suffrage in the UK. And it was a woman who came up with a way of irrigating their new land, allowing them to grow wheat. "The land was dry and arid, but Rachel Jenkins had the idea of diverting the main river using a channel system," explains Rees. "It became the most fertile soil in Argentina."
But Rees also wanted a contemporary voice in the piece, reflecting the warm and welcoming Patagonians he's met –"but we weren't going to get Welsh actors to pretend to be Patagonian, that would be awful! So we came up with the idea of structured reality, like Made in Chelsea – so you have real people playing themselves, and you tease out the stories."
Rees and film-maker Roger Williams spent time in Patagonia interviewing locals about their lives, their thoughts on the Welsh language, the history and the future of Y Wladfa. But they also found Elizabeth Fernandez, an actress who lives in Gaiman in Patagonia. She actually cannot claim Welsh heritage, but living in this region, steeped in Welsh history, fell in love with it – and even travelled to Wales to appear in S4C's long-running soap opera, Pobol Y Cwm.
Today, several generations on, the descendants are fully assimilated in Argentina and many more non-Welsh have moved to the Chubut Valley. The first language is usually Spanish – but Welsh is still spoken and taught, and there's a growing community of people, like Fernandez, who will cheerfully adopt the traditions even if they can't claim direct ancestry (as with immigrants to modern-day Wales).
The film follows Fernandez as she returns from Wales to Patagonia; once home she begins to question her identity, and goes on a journey of discovery into the desert. "There, she sees a vision of the original pioneer women ..." explains Rees. "And she realises, I am the new pioneer: I'm a pioneer today."
'150' is at the Royal Opera House Stores, near Aberdare, 27 June to 11 July (nationaltheatrewales.org). 'Galesa' will be broadcast on S4C in July, and available internationally via s4c.co.uk
Join our commenting forum
Join thought-provoking conversations, follow other Independent readers and see their replies