Best theatre of 2014: From A View from the Bridge to The James Plays
Royal Court's 2071 named flop of the year by The Independent's theatre critic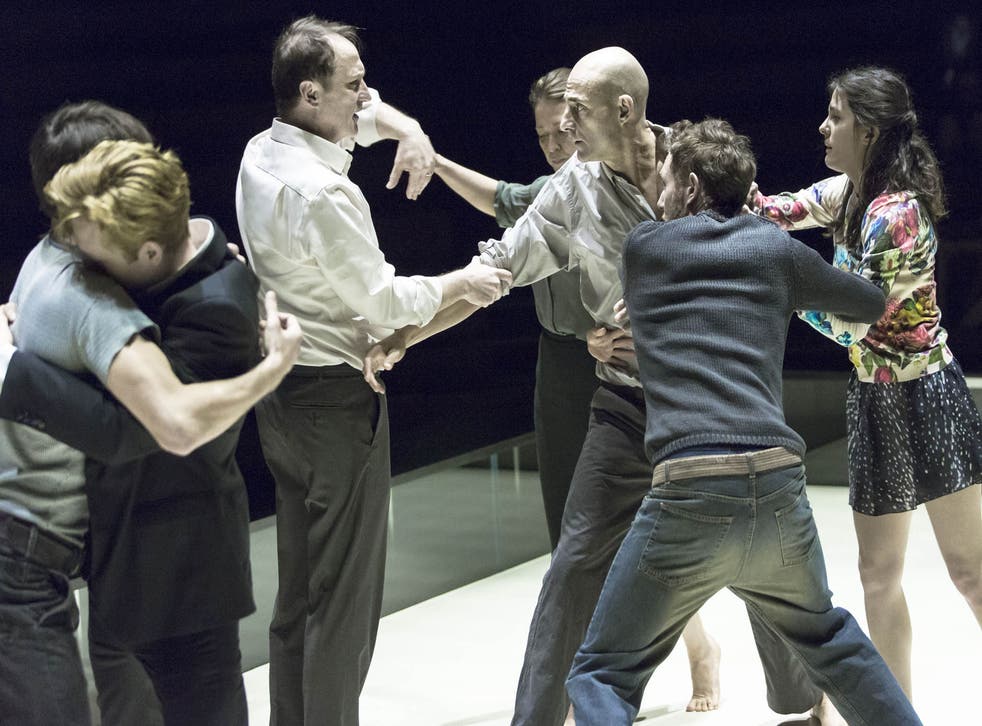 A View from the Bridge, Young Vic, London
Played out barefoot on an empty white thrust stage, Ivo van Hove's production brought the feeling of an intense and timeless tragic ritual to Arthur Miller's 1955 drama, with Mark Strong in mesmeric form as the seethingly repressed and possessive longshoreman.
The Nether, Royal Court, London


Jennifer Haley's brilliant dystopian play homed in on a website where paedophile punters are able to indulge in sex and violence with virtual children.  A crime drama and a profoundly unsettling mediation on moral consequences and the meaning of love.
Intimate Apparel, Ustinov, Bath and Park Theatre, London


Tanya Moodie was unforgettably moving as the illiterate black seamstress who weathers the challenges of loneliness, illiteracy and a misguided late marriage in Lynne Nottage's beautiful play about New York in 1905 viewed from a non-white angle.
The James Plays, Edinburgh International Festival and Olivier, National Theatre, London


A trilogy of plays about three 15th century Scottish kings sounds an improbable proposition for an enthralling all-day marathon at the theatre.  But Rona Munro pulled it off with an extraordinary epic sweep and tonal variety in Laurie Sansom's commanding production.
Turkey of the Year
2071, Royal Court, London
Professor Chris Rapley argues that climate change calls for "the greatest collective action in human history". So how come that message was drained of all urgency by this misguided and soporific attempt at giving his 70-minute lecture a theatrical context?
Join our new commenting forum
Join thought-provoking conversations, follow other Independent readers and see their replies