From ice-cream seller to superstar: Susannah Fielding hits the West End stage
She started out working in the foyer at the National Theatre, but next week Fielding will star with David Walliams and Sheridan Smith in A Midsummer Night's Dream at the Noël Coward Theatre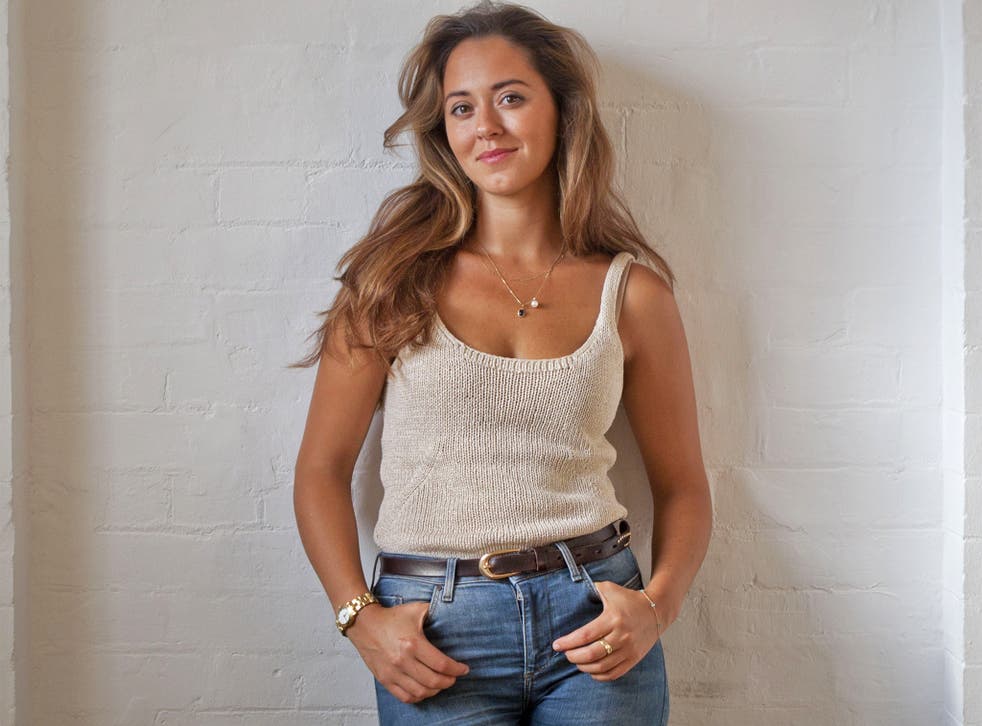 Susannah Fielding's debut as a professional actress was a baptism of fire. Six months before appearing at the National Theatre, she was an usher there, selling ice-creams in the foyer and sneaking off in her breaks to watch the actors warm up on the Olivier stage.
Then – bang! – there she was on it, starring opposite Zoë Wanamaker as her daughter in Tennessee Williams's The Rose Tattoo, and being led by artistic director, Nicholas Hytner (following the death of the play's first director, Steven Pimlott).
She was a drama student at The Guildhall when she was introduced to the National's head of casting, Wendy Spon, days before a holiday abroad, and she didn't for a moment think she stood a chance of securing herself a role. "I was going to Thailand and she said she would probably have cast the part by the time I got back.
"I arrived back at Heathrow and heard a voicemail from my agent, who said 'Be at the National tomorrow'. Sometimes things conspire to help you out. I had come back with a big tan and the role in the play was for an Italian girl. It was one of those crazy, lucky things. I was one of the youngest people they could find; I'm slightly Mediterranean-looking and the Guildhall was happy to let me go…"
Wasn't she terrified, at 21, to be thrown in at the deep end? "I was terrified and very excited. In some ways, we [actors] are like racehorses. We want to get through the line and start the race."
Fielding, seven years on, still sports the tan and has a calm confidence that, at the age of 28, emanates a greater maturity. She also has the acting experience of someone beyond her years. She is in the final previews for Michael Grandage's A Midsummer Night's Dream (this is the second time she's worked with Grandage; the first was when he was at the helm of the Donmar Warehouse) and does not show any nerves at playing Hermia alongside Sheridan Smith's Titania and David Walliams's Bottom.
If anything, Walliams has a greater cause for nervousness, she thinks, given his comparative newness to the Shakespearean stage. Seeing his Bottom, though, did set her off at times. "I'm a bit of a giggler. I've loved watching David Walliams and his ideas come to fruition…"
To go back to her beginnings at the National, though, Fielding believes it was serendipitous, not least because of the personal resonance to the role: she played the daughter of a single mother, not unfamiliar terrain for Fielding, who grew up with a single working mother of her own in Portsmouth. It was her mother who inspired her love of words, before she attended a boarding school in West Sussex which inspired, in turn, her love of the stage. "My mother is very creative, but she didn't have the same opportunities. She writes plays in her spare time. She went back to university when I was 12 years old."
Fielding left the Guildhall to work on two more plays with Hytner in 2007 (both these productions counted towards her degree, so she could graduate with her classmates). What happened after this golden ticket into professional acting? Absolutely nothing, she says. She found herself struggling to pay the rent, occasionally crying into her cappuccino, but that's show-business for you: "I've had lots of times when I've had to go back to work in the pub! I've spoken to actors who I am in awe of who are just as insecure as people coming out of drama school. It never changes… Even if you're brilliant, it doesn't always mean the right project will come up. You just learn to have more faith and realise that something does always turn up."
Even so, Fielding hasn't had much of a problem finding employment. To date, she has not only worked with Grandage and Hytner, but acted alongside Patrick Stewart in Rupert Goold's Merchant of Venice in 2011 and before that as Hero in Much Ado About Nothing. She has also glimpsed another side to celebrity, finding herself the subject of tabloid speculation over her relationship with her actor ex-boyfriend, Tom Hiddleston, of whom there is no mention today.
Last year, she teamed up with Zach Braff – of Scrubs fame – on his black comedy, All New People. "He was incredibly generous and thoughtful. I didn't expect him to be like that, being a big American star." She played a "blonde, Californian prostitute with a boob job and a coke habit." It was a refreshing role, she says, and it epitomised her idea of acting – to play "the broadest spectrum of people" that bear little relation to herself or to her previous roles.
It was at boarding school, Christ's Hospital, that she first fell in love with acting. "Somebody there said 'Why don't you think about going to drama school?' It had honestly not occurred to me that you could make a living out of this." Yet that was apparently all it took. She left school, aged 18, moved to London and put herself out there, doing whatever bits of theatre she could get her hands on, helping to shift the scenery – and she even got a one-line part in a semi-professional musical before the usher job at the National. "It wasn't groundbreaking stuff, but I was sure by the end of that year that acting was what I wanted to do – even though I had seen the reality of what that meant."
As far as this role in A Midsummer Night's Dream goes, she doesn't want to say too much for fear of giving away the production's surprises.
"It's contemporary. There will be things you'll recognise…" she says, quizzically. So women in skirt suits in the courtly world? "You're not far off." And the wood? Will it be a field in Glastonbury or some such lark? "There'll be a festival vibe to it, that's all I'm saying." She can say that she likes her role immensely, and considers it a meaty one, given the dearth of women's parts in Shakespeare – and in canonical plays as a whole.
"I think it's always desperately uneven because of the classical plays: female actors did not even exist when many of these plays were written."
She first noticed the uneven ground as a student. "There were 24 of us at the Guildhall and of those, only eight were female. I'm frequently with only two other women in a room when I'm in a play… But Tennessee Williams? Now he really does write women well."
Alongside the stage work, she has done plenty of TV comedy – ITV's The Job Lot with Russell Tovey, Channel 4's Pete Versus Life, and now a pilot for Drifters, written by Jessica Knappett (with Inbetweeners writers Iain Morris and Damon Beesley), which is "about people in their 20s who are a bit lost".
Comic roles are a gift, she says, because you spend your time laughing. Her comic heroes range widely, from French and Saunders and Julie Walters to [the comic actress] Phoebe Waller-Bridge. But women still tend to play the "straight-man" in much of mainstream comedy, she thinks. "Often the girl is the foil for the boy's comedy. Better parts need to be written for women, but there's no point in standing around moaning. Things are changing, and I hope I will add to that cause."
Older women's parts are another scarcity, in both comedy and drama. Actresses are not models, she says, so why is there such a focus on their bodies? "I find it really sad when my actress friends starve themselves for photo-shoots. Being an actress and a model are very separate things, and should be seen that way."
You won't find her dieting for a part, or lying about her age. Ever, she says.
That might come back to you when you're 40, I joke. "Yeah, right," she giggles; but the steely look remains.
'A Midsummer Night's Dream', Noël Coward Theatre, London WC2 (0844 482 5141) to 14 November
Join our new commenting forum
Join thought-provoking conversations, follow other Independent readers and see their replies