James Macdonald on Caryl Churchill's 'Escaped Alone': 'I'm drawn to plays I don't know how to do'
James Macdonald is Caryl Churchill's most trusted director. As he takes on her new work at the Royal Court, Matt Trueman hears that he's not interested in dramas which don't take risks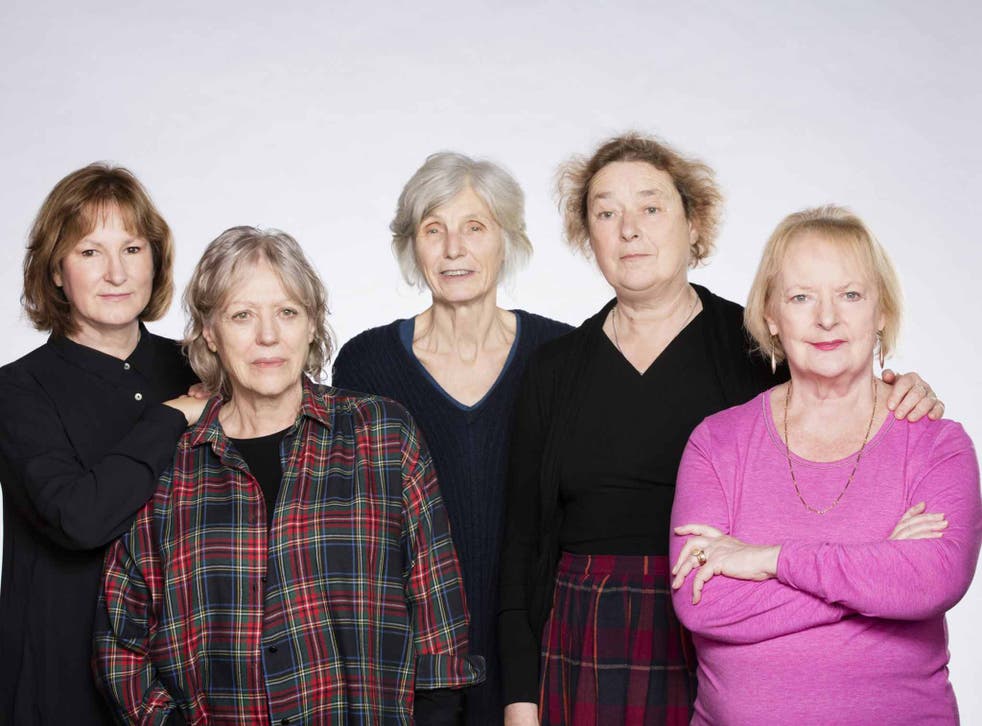 Some directors leave their fingerprints on a play. Others prefer to remain invisible. James Macdonald manages to do both at once. He makes very bold, very visible choices, but you would never know they were his.
Macdonald is the director's director: universally admired, but unassuming, with no public profile to speak of. Skim through his CV and you find one major production after another: the Almeida's recent Bakkhai; Arnold Wesker's Roots for the Donmar; The Father in the West End, with Kenneth Cranham's world disappearing as his mind disintegrated. Circle Mirror Transformation, The Wolf from the Door, The Arrest of Ai Wei Wei. That's just the past three years, ignoring his work in New York.
Further back, there was Shakespeare for the RSC, David Mamet in the West End, European classics at the Almeida and new writing at the Royal Court. There's no unifying style and no through-line – arguably the reason why, despite so many successes, the 57-year-old has never won a major directing award in this country.
Yet, that's exactly what makes Macdonald so outstanding. He gives every play exactly the production it needs. He stripped back Mike Bartlett's accliamed drama Cock – just Ben Whishaw, Andrew Scott and Katherine Parkinson circling one another – and put painstaking period detail into Wesker's Roots. "My job is to discover how to embody the gesture that the play seems to be making," he explains. "I don't have anything I need to express about myself. My job is to enable other people to express themselves."
Sat, legs crossed, in the Royal Court's casting office, Macdonald is a gangle of limbs. He has a tendency to mumble, often speaking into his hand, and his dress sense, though not outlandish, is off-beat: a blue blazer with orange splodges; trousers, dark green. He's an artist, not an artistic director; a thinker, not a public speaker.
"I'm drawn to plays that I don't know how to do," he says, refolding himself in his chair. "I like plays that set me a directing challenge. I like puzzles. My taste now is for plays that push the boat out in terms of both content and form, plays that take risks or do something bold with language."
It makes perfect sense, then, that Macdonald has become Caryl Churchill's preferred director of late. No other living playwright is so associated with formal experimentation. "Of all writers," he says, "Caryl is the one who prides herself on saying something new each time she writes in a form that reflects what she's saying."
Since 2006, he has directed all of Churchill's new full-length plays – Drunk Enough to Say I Love You?, Love and Information and now her latest, Escaped Alone. Meanwhile, in New York, he's been working through the best of her back catalogue – Top Girls, A Number and, last autumn, Cloud 9 – to considerable acclaim.
Her recent plays, he says, borrowing the critic Edward Said's phrase, are classic "late style". "They're quite typical of senior artists. Mature artists don't need to say as much. They're more interested in the kernel of an idea than in dotting the 'i's and crossing the 't's. Pinter did the same thing. So did Beckett. What interests them is the shape of an idea, so the gesture is more interesting than filling in the detail."
He points to Churchill's elliptical style; lines that tail off or stop short. "They allow you to hear a longer conversation quite quickly, to encounter a bigger philosophical world." Far from simply finding the rhythm, directing them becomes detective work. "You actually need to figure out what the rest of the line is, and then what the rest of the conversation is. It's a bit like directing a much longer play without having all the material."
Figuring out what Escaped Alone is up to is not dissimilar. Macdonald's keeping schtum, keen to preserve the play's secrets. Written for four senior actresses, it's a play about old friends. "It's playful, elliptical and highly moral," Macdonald says, choosing his words as carefully as Churchill herself. "It's about two opposites banged up against each other. It's about where the world is up to. It's about seeing catastrophe."
Macdonald is now the longest-standing director on the Royal Court's books. "I'm on to my fifth artistic director," he scoffs, having signed up in his mid-twenties under Max Stafford-Clark, after graduating from Oxford and L'Ecole Jacques Lecoq in Paris. A few years later, he was made an associate, a role he retained until 2007. "It's a home, if I've ever had an artistic home. It's also the spiritual home of new writing in this country; the one place with the will and resources to take risks and get those risks on stage."
Associates have a say in programming at the Court, attending script meetings, started by Stafford-Clark, that have a history of heated debate. If it's hard to imagine this meek, mumbling man getting his way, it shouldn't be. His quiet assurance has its own authority. "I found myself defending plays that had difficulty attached to them. It was important to me that those plays were given a voice."
It was Macdonald, for example, who advocated for Sarah Kane's Blasted back in 1995 – a play that would trigger appalled notices, headlines and a fraught Newsnight debate. "The feeling in the building was mixed. Some of the staff said, I don't think we should be producing it." Macdonald, by contrast, didn't have a scrap of doubt.
"When it came in, it was the only piece of work that was talking about what was going on politically full stop. At that point, in 1994, there was a whole generation of older political artists who had gotten rather stuck. Sarah was the first person to boldly pick that up and say, 'No, listen, there's a fucking war going on in Yugoslavia. Why are we not talking about it?' I responded to that morally."
He became Kane's regular director, premiering two of her five plays: Cleansed in 1998 ("the hardest I've ever worked") and, shortly after her suicide, 4.48 Psychosis. "Again, there were a lot of people saying that it shouldn't be done, that it wasn't a play. Once one got over the shock of her death, it seemed to me that it absolutely was, and that it was a very considered statement. It became a labour of love to defend it and discover it." For a long time afterwards, he says, "I found it very hard to go near those plays."
In addition to innovative new plays, Macdonald seeks out unusual old ones: Peter Handke's wordless The Hour We Knew Nothing of Each Other, Exiles by James Joyce, Dido of Carthage. He likes telling audiences stories they don't already know. "I'm less interested in how you reanimate a play people have seen 15 times before."
Many directors do that by pulling a play into the present – either resetting it now or stressing contemporary resonances. Macdonald is suspicious of that approach. "For me, the point of going back to a play like, say, the Bakkhai is to listen to how things were done in other times and other theatres. Our culture is forgetful. We're endlessly losing track of history and what it can tell us." Coming from a director that defers to his plays, the sort that history tends to let slip, that's pointed and poignant.
'Escaped Alone' runs at the Royal Court (royalcourttheatre.com; 020 7565 5000) Thursday to 12 March
Join our new commenting forum
Join thought-provoking conversations, follow other Independent readers and see their replies