Jude Law in Henry V: Crowning a season to remember
Michael Grandage's production of 'Henry V' with Jude Law caps a pioneering year for the director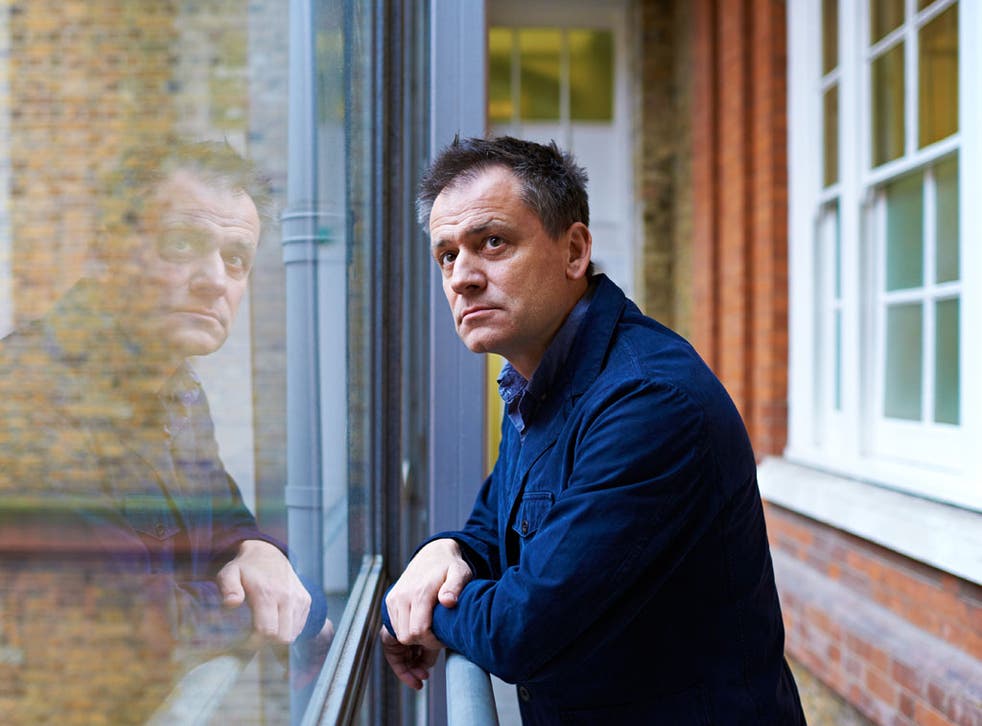 "I can't think retrospectively. I've had a life of moving forward. I've chosen a profession that happens and then disappears and only lives fleetingly in the life of a person until they die and it's gone forever."
Part of me thinks, why do you spend any time looking back?" Such is the philosophy to which Michael Grandage claims to adhere; yet his refusal to reflect is surprising, given his golden decade at the helm of the Donmar Warehouse from 2002 to 2012, and, before that, his similarly acclaimed period running Sheffield Theatres. Grandage, however, has no time for nostalgia and is firmly focused on the "next thing". Which just happens to be the small matter of a production of Henry V starring Jude Law.
It's Grandage and Law's second collaboration, after 2009's Hamlet, and is proving just as rewarding as the first. "Jude has an unforced charisma," he says,"and those who meet him are genuinely enthralled by his ability to put them at their ease - qualities central to the role of Henry who has to win over the hearts and minds of a disillusioned troop of British soldiers and motivate them into battle."
This juicy star vehicle is the final offering in an ambitious West End season from the newly formed Michael Grandage Company, which has seen Grandage direct all five plays himself. These have included Judi Dench and Ben Whishaw in Peter and Alice, a piece about the real-life models for Alice in Wonderland and Peter Pan, and David Walliams and Sheridan Smith in A Midsummer Night's Dream.
What, I wonder, have been his personal highlights? Grandage, 51, is clear and the answer is unexpected: not any of the productions themselves but rather "the considerable amount of other things" going on around them. That's to say the cheap tickets scheme, offering 100,000 tickets at £10 each, the MGCfutures education programme and the corollary formation of a youth theatre company. "We now know that 30 per cent of all our ticket sales have gone to first-time bookers," he says enthusiastically. "It's slightly banal, I suppose, to answer your question with statistics, but for once they do add up to something." He pauses. "What I said with this season is that we wanted to shift the axis of the way the West End works and is perceived."
When I ask about the difficulties of transitioning from the subsidised sector to the commercial one, he demands a redefinition of terms. "I'm not going to call it the 'commercial theatre'. I'm trying to re-call it the 'non-subsidised theatre', because of all the other [access] things we didn't need to do. Had we not done them, we could have turned the season into something altogether more commercial. The hard bit, unquestionably, has been doing it with a very tiny amount of people. We're doing exactly the same output that we used to at the Donmar when we had a staff of 15, but with a staff of three."
Have all these factors made him play safe with the repertoire? Eloquent and fast-talking, Grandage is off after this point like a puppy chasing a stick. "We've got 940 seats a night to sell here. At the Donmar we had 250 and yet we never spoke about the times we couldn't even fill the Donmar. There were plenty of plays that couldn't sell out at the Donmar. The truth is, the choice of plays has been based on trying to get an audience. We were wrong in some cases. Privates on Parade did not play to full houses [its audience capacity was just under 60 per cent despite stellar reviews]."
There won't, it transpires, be a season two, "because if I did a season two it would be exactly what I did running theatres". He's brimming with ideas for future projects, in found spaces and on tour, and aspires to Donmar-style "brand recognition", whereby audiences will trust him enough to come and see a play without the lure of a star name. What about the company moving into television too? "We've [set] up to be free and to be nimble. Nimble! So if somebody rang us up and went, 'I've got an idea …' When you're running a theatre you can't drop everything and go, 'I'm coming!' When you're running your own company hopefully you can go, 'Yes, we're here, we're ready!'" he says, flinging his hands skywards.
What there definitely will be is a film, Genius, about the relationship between the American novelist Thomas Wolfe and his literary editor Max Perkins, starring Colin Firth and Michael Fassbender; Grandage will direct, and the company's co-founder, James Bierman, will produce. Despite the fine cast, it doesn't sound the most dramatic of subjects. Grandage concedes this point, but says, "In reading about Max Perkins I saw a lot of things an editor has to do that a director has to do. An editor has to take raw, extraordinary talent and facilitate it towards its final presentation. So I found a personal attachment."
On more political matters, Grandage admits that he has almost always "been dismayed by the government of the day" when it comes to arts policy. Yet wherever the discussion roams, it keeps returning to his ardent, fundamental belief in encouraging young people. Has he ever wanted children himself? It was "never part of the dialogue" when he was younger, he says, and, though he is in a long-term relationship with theatre designer Christopher Oram, "it doesn't matter any more ... one of the nice things about having this youth theatre is that at least I can feed off their energy." A subsidised ticket to an RSC show when he was a teenager in Cornwall sparked his interest in the stage and he wants to repay the favour. "Forget me going into the profession: through cheap seats, a lot of people [have] had an experience that [has] allowed them to have a lifelong engagement with the theatre. So in that respect, safe plays? Cutting-edge plays?" he says, my earlier question still obviously rankling. "I wouldn't have done any of these plays like this at the Donmar. I'm trying to appeal to as wide a demographic as possible."
I ask Grandage how he would describe himself. Along with "positive" and "encouraging", he settles for "controlling". "Somebody's got to be happy to stand in the firing line and go, 'If you want to say you don't like it, blame me'. You can't have your cake and eat it, because when it goes well you also want people to notice that it was you". He admits that he got used to being in the firing line as an actor, which he was for 12 years before turning to directing. "I got some terrible reviews: 'Michael Grandage's performance is as preposterous as the plastic ivy on the three-cornered set'. Oldham Coliseum, 1985, An Inspector Calls, The Guardian, done!" It's difficult to imagine him ever getting a review like that again.
'Henry V' is at the Noel Coward Theatre, London WC2 until Feb 15 (michaelgrandagecompany.com)
Once more unto the breach: Five other great Henry Vs
Laurence Olivier
Olivier's 1944 interpretation earned him an Oscar and for good reason. He directed, produced and starred in the first truly commercial Shakespeare adaptation, and his patriotic Henry V resonated with a war-weary audience in need of a morale-boost. His performance was classic Olivier – intense and masterful.
Kenneth Branagh
The man once dubbed "the new Olivier" folllowed his forebear into the role, first in an acclaimed 1984 RSC production and then in a 1989 feature film, which he also directed. Branagh's Henry was less glorious than gritty, and he was commended for the psychological depth he brought to the role.
Mark Rylance
The Globe's artistic director launched that theatre's first full season by taking the crown. The Independent commended his "beautiful, unforced rapport with the audience" and his demonstration that "subtlety of psychological shading can be communicated at this theatre".
Adrian Lester
Nicholas Hytner's 2003 production for the National cast a combats-clad Lester in a modern take on the play, which referenced the invasion of Iraq. Lester won acclaim for his strong and ruthless Henry, and was the first high-profile black actor to take on the role.
Tom Hiddleston
Taking the lead in last year's BBC version, part of The Hollow Crown sequence of history play adaptations, Hiddleston was a subtler and more weary Henry, meditative on the responsibilities of medieval kingship whilst managing to look rather dashing in a red leather doublet.
By Victoria Finan
Join our new commenting forum
Join thought-provoking conversations, follow other Independent readers and see their replies