Rory Kinnear, national treasure
As he prepares to play Iago on the South Bank, the actor talks to Holly Williams about writing his first play - and why Nicholas Hytner worried him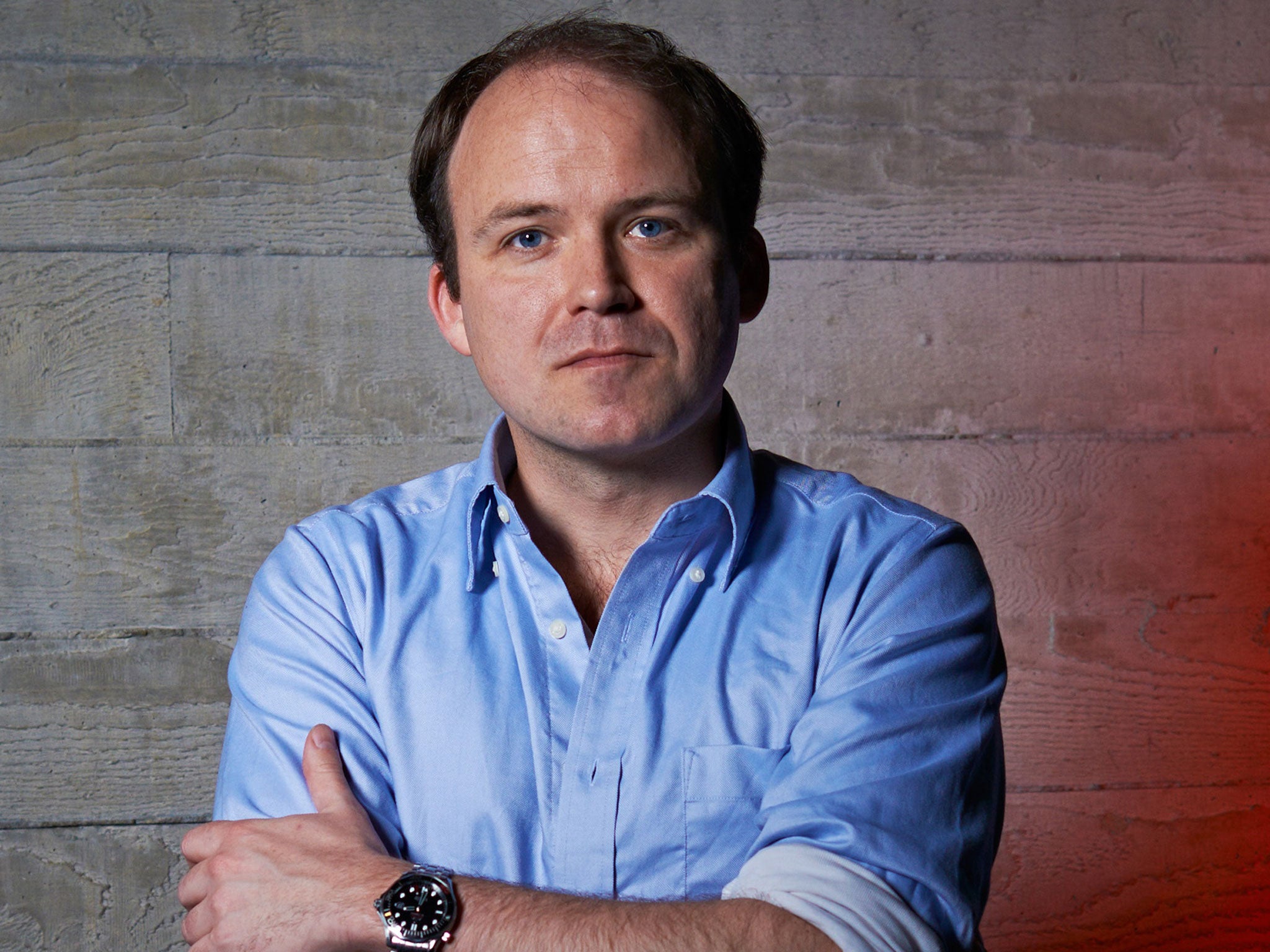 When Rory Kinnear was summoned by National Theatre artistic director Nicholas Hytner back in 2007, during the run of The Man of Mode, he thought he was about to get his marching orders; instead, he got Hamlet and Iago. Such forward-planning casting may have been a surprise for Kinnear, but, even then, in his second show at the National, he was stealing scenes and winning rave reviews.
He duly played Hamlet in 2010 – and this month finally sees the arrival of his Iago, opposite Adrian Lester, as Othello, who has been waiting in the wings even longer. "[Hytner] first mooted it with Adrian when they did Henry V back in 2003," explains Kinnear. "It's been a long time percolating and, as we like to remind Adrian, he's now reached the appropriate middle age ...."
Not that he's been dwelling on Iago; Kinnear has been busy recently. There were the Bond blockbusters, like "an enormous Scout camp going all over the world"; in Quantum of Solace and Skyfall he played chief of staff to M, one Judi Dench, whom he's known since he was a baby (her husband, Michael Williams, was his godfather, and best friend of his much-loved actor dad, Roy Kinnear). There was British indie film Broken, directed by Rufus Norris, playing a bereaved father, protective of his teenage daughters to the point of violent thuggery. Kinnear pulled it off brilliantly – netting best supporting actor last year at the British Independent Film Awards.
Then there have been TV roles as various as Rupert Birkin in DH Lawrence adaptation Women in Love, Bolingbroke in the Beeb's Cultural Olympiad Shakespeare The Hollow Crown, and a prime minister who has televised sex with a pig in Black Mirror. The latter is a role which I really try to keep out of my mind when meeting him, although Kinnear admits he accepted it blithely: "People were a lot more shocked than I expected. I was really delighted to be part of something that was distinctive and had a bite to it. But, yeah, taking my son to soft play the next morning ... that, er, that was ... lonely," he laughs.
He, Lester and Hytner have, however, been talking about the overall approach to Othello "for the past year". Sir Nicholas Hytner – who this month celebrates 10 years at the National (itself 50 this year) and whose departure in 2015 was announced last week – is once again relocating Shakespeare to a modern setting (a successful tactic in his recent Timon of Athens, and that Hamlet).
"The first act takes place in a sophisticated urban setting of generals and politicians deciding how they are going to defeat the upcoming Turkish invasion [of Cyprus] – we've managed to land ourselves a political hot potato there, through felicity alone," admits Kinnear, nodding to the recent financial crisis. "From act two to five we're in a Green Zone-style military base in Cyprus. And then you watch the personalities eat each other, within the stifling heat and the physical confinement of one of those military camps."
While Timon and Hamlet slipped silkily into a modern milieu, will Othello prove more challenging? Apparently not. "There was a mild concern about whether or not the politics of the first act would be able to translate, but with some neat trimming …. " Kinnear trails off with a smile. "And actually the racial politics we decided – we discovered – has been made more of than perhaps there is in the play." Don't expect a reading with the emphasis on Othello as "other", despised for his colour. Kinnear suggests that, while "there are a couple of characters who use it against Othello, endemic racism throughout the army is never mentioned. It seems that our contemporary London is more akin to Elizabethan London – [in] a city full of various nationalities, [racial difference] wasn't particularly feared or remarked upon."
On playing Iago, the manipulative ensign who plots the downfall of the general Othello, Kinnear muses, "It's funny it being the first major part I've done after Hamlet ... obviously Iago is very, very closed off from the world, just like Hamlet is closed off. Both of them are afforded soliloquies that take the audience through the central life of the character, but of course Iago you don't necessarily hope to sympathise with – which maybe you do with Hamlet."
Kinnear's Hamlet was acclaimed as one of the finest of a starry bunch to grace our stages in recent years: fiercely intelligent and dryly quick-witted, he also nailed that self-doubt and isolated insecurity (qualities he may bring to bear on Iago too). But was it daunting to "play the Dane"?
"People saw Hamlet as a big burden! I totally took the opposite view. It will be done again – it has been done before – it doesn't matter if I stuff it up. A really great piece of new writing, that's where the pressure's on, because normally a first production sinks it or swims for the next 10, 15 years."
That pressure is something Kinnear may be keenly aware of just now: this autumn sees the premiere of his own play, The Herd, at the Bush Theatre. He doesn't want to say too much about it – "I quite like the idea that people, if they do see it, have no idea what it's about". For publicity purposes, it's "a domestic drama set around a 21st birthday".
Kinnear wrote it while acting in a Howard Davies-directed production, Burnt by the Sun, in 2009. It was shelved, while Kinnear and his partner, actress Pandora Colin, had a child – but both she and Davies encouraged him later to send the script out. The Bush was keen, and when Kinnear asked Howard Davies to direct, he texted immediately that he'd "love to". Forget Hamlet; this was, for Kinnear, "the most satisfying professional experience of my life."
Other ideas are brewing, although he isn't about to wholly swap treading the boards for pounding the keyboard just yet.
Coming up is a part in the film Cuban Fury, a Nick Frost comedy vehicle due this summer, while on telly, the already hotly tipped Channel 4 drama Southcliffe, written by Tony Grisoni (Red Riding) and directed by Sean Durkin (Martha Marcy May Marlene), will air in the autumn. Kinnear also appears in his first sitcom, Graham Linehan's Count Arthur Strong, moving from Radio 4 to BBC2.
He was recently also pronounced Ladbrokes favourite to be the next Dr Who. But – sorry, Whovians – he bats that one away with a chuckle, admitting he's never watched the show. "I think I'm being used as a decoy on that front ... It's the first I've heard!"
He does try to do at least one play a year, however: "I get antsy if I don't, I feel that part of me beginning to atrophy quite quickly. I need to keep the muscles ticking over." Even for this calmly, quietly confident actor, Othello will surely be an opportunity to stretch and flex them.
This commitment is hardly surprising either, given his thespian upbringing. Although his father died when Kinnear was only 10, his mum, Carmel Cryan, is also an actress. Does she always come to see his shows? Yes, Kinnear replies, elaborating with droll weariness that she always gives him notes, too. "It's fine, we accept it as part of the routine. She's been doing it since I was 13 and she sees no reason to stop – and neither do I."
'Othello' is at the National Theatre, London SE1 (020-7452 3000), 16 Apr to 18 Aug; 'The Herd' is at The Bush, London W12 (020-8743 5050), 13 Sep to 26 Oct
Join our commenting forum
Join thought-provoking conversations, follow other Independent readers and see their replies