A Curious night out with the Doctor
A fundraising sequel to 'The Curious Incident of the Dog' features a galaxy of British stars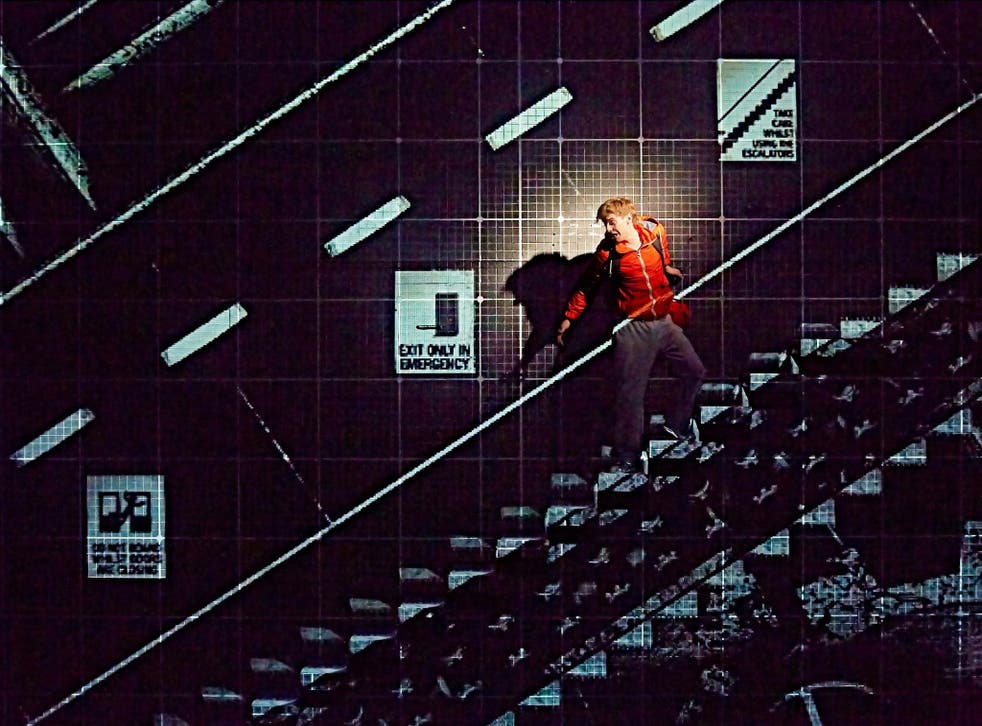 What could possibly be more curious than a dead dog, skewered by a garden fork? How about the peculiar case of the Bond boffin Q trying to stop Sherlock Holmes's arch enemy Moriarty from wiping out culture as we know it while our very own monarch looks on from the sidelines?
All this and more will happen tomorrow night in a remarkable sequel to a hit West End show that unites some of Britain's biggest stars – and their dramatic alter egos – from Doctor Who's Matt Smith to Helen Mirren's Olivier-winning role as Queen Elizabeth in Peter Morgan's The Audience.
The actors, including Andrew Scott as Moriarty, Ben Whishaw as Q, and Jude Law as an unlikely supply teacher, will take to the stage in a follow-up to The Curious Incident of the Dog in the Night-Time, the award-winning play based on Mark Haddon's novel.
Haddon and Simon Stephens, the playwright who adapted the best-selling book for the stage, have written the playful sequel for a fundraising gala at the Apollo Theatre tomorrow in aid of the charities Ambitious about Autism and The National Autistic Society.
Stephens said: "It is a once-in-a-lifetime opportunity to see all those people in the same story.... I'm sure a lot of people have fantasised about what would happen if the Doctor did battle with Moriarty."
In The Curious Incident of the Dog in the Night-Time, Christopher Boone, a 15-year-old boy with Asperger's syndrome, a form of autism, seeks to solve the mystery of who murdered his neighbour's dog. He has a talent for maths but finds metaphors confusing.
In the new story, Boone (played by Luke Treadaway, the star of the National Theatre production that scooped seven gongs at this year's Oliviers) is playing Tetris on his Game Boy when a message on his screen from Doctor Who pops up. The Time Lord tells him that the dreaded Moriarty has created a computer virus which, if it goes viral, will destroy the human capacity to understand metaphor, and therefore culture such as poetry and art will be weakened.
In his mission to stop Moriarty spreading this Metaphor Virus, Boone goes to ask the Queen if he can enlist Q's expertise. He also gets help from Jude Law, who plays a special supply teacher who steps in when his usual teacher, Siobhan, played by Niamh Cusack in both the West End production and tomorrow's show, goes away for teacher training.
The play features live performances from Law, Treadaway and Cusack, and filmed performances from Smith, Scott, Whishaw and Mirren. "It is quite epic in its ambition but it's a beautiful little story," said Treadaway.
He is co-producing the gala, A Curious Night at the Theatre, which is being hosted by The Great British Bake Off presenter Mel Giedroyc and will also feature stand-up comedy from Simon Amstell, music from groups including Bat for Lashes and an auction. The Bond producer Barbara Broccoli, who approved the inclusion of Q, will be among the audience.
The play is likely to be one of Smith's last appearances as Doctor Who, as his character will regenerate in a TV Christmas special. Scott's Moriarty is presumed dead.
Register for free to continue reading
Registration is a free and easy way to support our truly independent journalism
By registering, you will also enjoy limited access to Premium articles, exclusive newsletters, commenting, and virtual events with our leading journalists
Already have an account? sign in
Register for free to continue reading
Registration is a free and easy way to support our truly independent journalism
By registering, you will also enjoy limited access to Premium articles, exclusive newsletters, commenting, and virtual events with our leading journalists
Already have an account? sign in
Join our new commenting forum
Join thought-provoking conversations, follow other Independent readers and see their replies