Alexandra Palace to stage 'special performances' in derelict Victorian theatre 'hidden' for 80 years
Restorers have promised to retain the magical look and feel of a 'found place' while adding modern technical facilities to create flexibility for a range of performances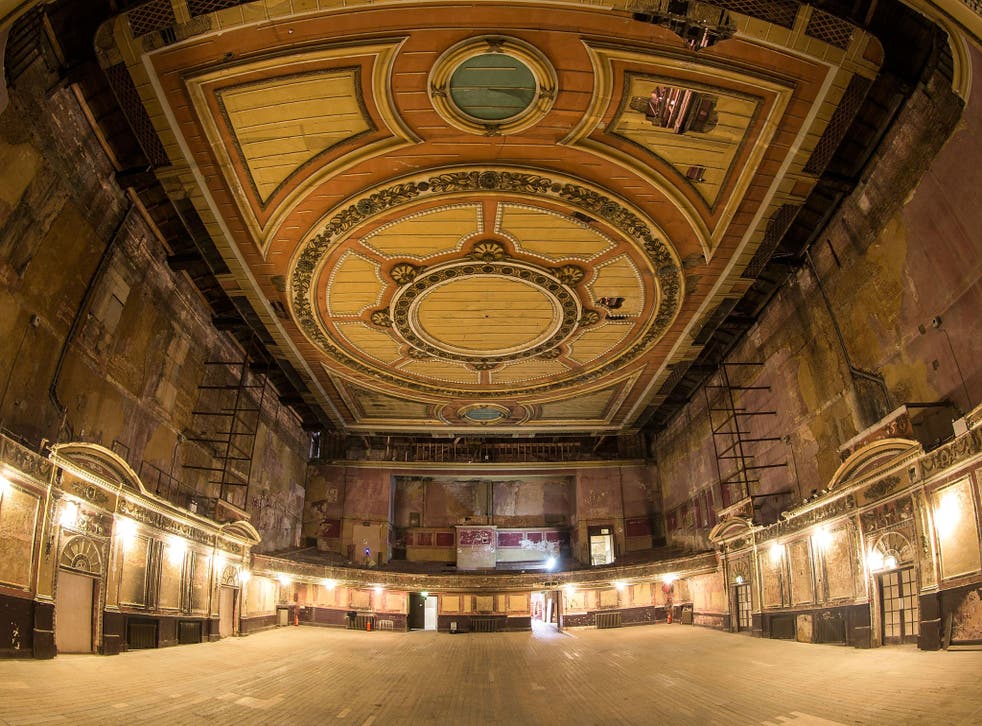 A Victorian theatre "hidden" in Alexandra Palace for 80 years will stage large-scale immersive plays when the North London entertainment venue reopens in 2018.
The 'People's Palace' has launched a fundraising campaign to finish the multi-million East Wing restoration that includes the abandoned theatre. Once completed, it will seat an audience of up to 1,300 and play host to "a wide range of performances, from plays to musicals, concerts and special events".
Louise Stewart, chief executive of Alexandra Park and Palace Charitable Trust hopes that public donations will raise the £1 million still needed for the £26.6 million project. "The theatre has been hidden away for over 80 years, which has created a unique and atmospheric space which you can't fail to be moved by," she said. "Alexandra Palace is the original 'People's Palace', held in trust for the public to enjoy forever, so we are appealing to the public to help us to make sure that this truly wonderful space can once again delight and entertain them, the audience it was intended for."

The Victorian theatre was first built in 1875 but has been lying dormant since the 1930s, with much of the impressive original stage machinery and decor still intact. Restorers have promised to "retain the magical look and feel of a 'found space' conserving the historic wall painting" while adding "modern technical facilities" to create flexibility for those putting on shows.
More than three million people visit Alexandra Palace every year for more than 250 live events but forty per cent of the historic building is currently derelict, including the BBC Studios where television was first broadcast. As such, Heritage Lottery Fund has contributed £18.8m to the project, with Haringey Council donating £6.8m.
Theatre lovers wanting to support the restoration can have a seat in the stalls named after them for £450 (stalls) or £900 (balcony). Those donating £100 will be offered exclusive preview tours of the theatre ahead of its public unveiling, while anyone giving £25 will be credited on a donor board. Click here to donate.
Join our new commenting forum
Join thought-provoking conversations, follow other Independent readers and see their replies