The great Shakespearean flashmob strikes again
The Reclaim Shakespeare Company plans to stage a protest against BP sponsorship at the British Museum this weekend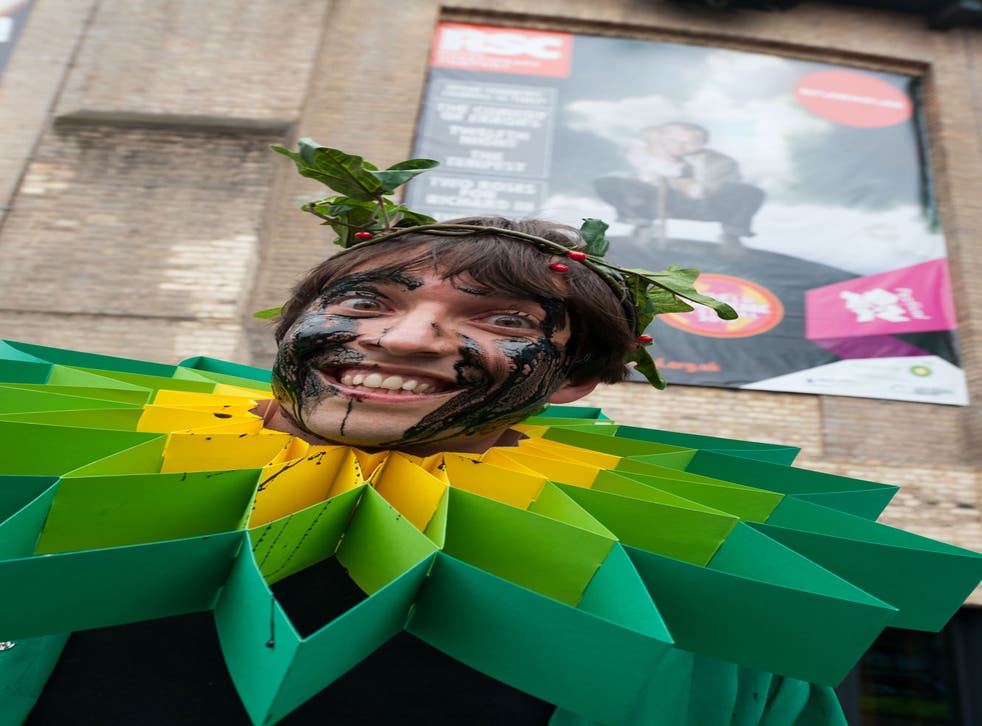 A Shakespearean flashmob plans to stage a protest against BP sponsorship at the British Museum this weekend.
On Sunday, 18 November, a group of around 70 performers will perform a cut down version of the witches scene from Shakespeare's Macbeth. It will mark the culmination of a series of nine performances from the Reclaim Shakespeare Company this summer in opposition to BP's sponsorship of the World Shakespeare Festival.
The performance, entitled Out Damned Logo, will be held in the British Museum's Great Court, which . It will include re-worked lines from Shakespeare's play, such as: "Double bubble oil is trouble, tar sands burn as greenwash bubbles".
Richard Howlett, one of the members of the group, said: "We know there is a huge debate going on at the RSC because of our interventions. This performance coincides with the end of the BP-sponsored World Shakespeare Festival, which comes to an end this month."
The British Museum renewed its sponsorship deal with BP last year. Its contract with the oil giant lasts for five years.
A spokesperson from the British Museum press office said: "They have been to the exhibition a few times and it has been a peaceful protest that hasn't had an impact on our visitors," adding: "We are standing firm on our statement on BP sponsorship. We are grateful to BP for their long term commitment to the Museum, which allows us to share the vision that our artistic programmes should be made available to the widest possible audience, but we appreciate the Reclaim Shakespeare Company's right to protest and there is no ill feeling there."
Liz Thompson, Director of Communications at the Royal Shakespeare Company said: "BP is the Founding Presenting Partner of the World Shakespeare Festival, which concludes this summer...We haven't any further sponsorship with them at present, but as I understand it, our relationship is on a contract to contract basis."
Asked if they would renew their sponsorship agreement with BP for the 2013 season, she said: "We have no further sponsorship confirmed and we don't discuss approaches to potential funders because of commercial confidentiality".
Members of the public are invited to join in or watch the event. More details of which are here.
Join our new commenting forum
Join thought-provoking conversations, follow other Independent readers and see their replies