Kevin Spacey: House of Cards star tells off audience member after phone rang during 'Clarence Darrow'
The actor played the character to celebrate ten years as the artistic director at The Old Vic theatre in London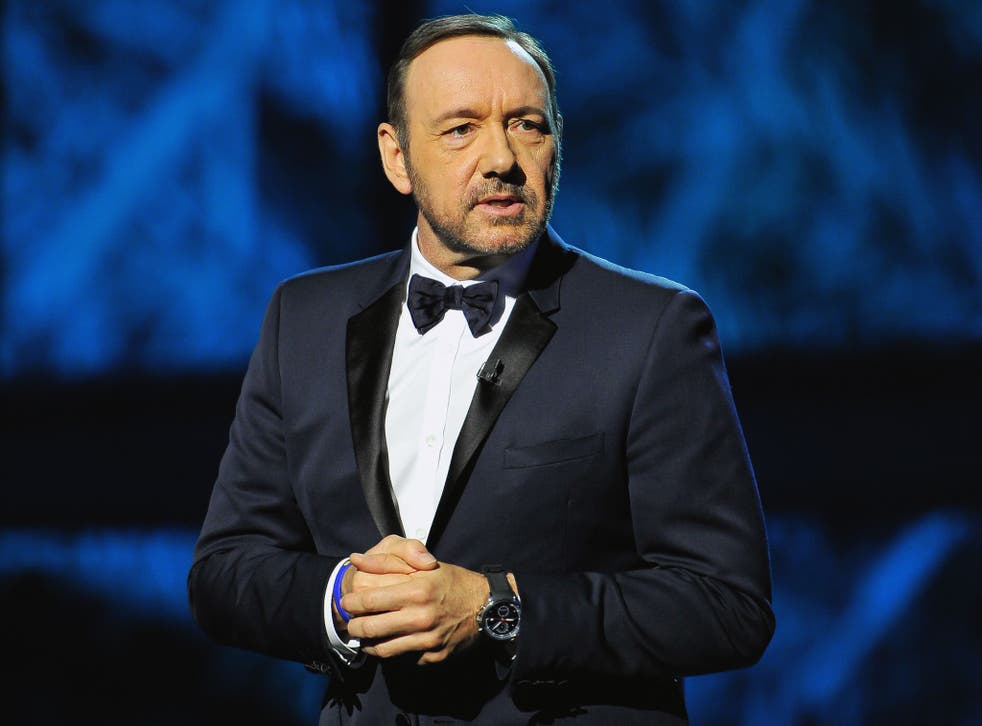 Oscar-winning actor Kevin Spacey told off an audience member on the opening night of his one-man show on Wednesday, when their phone rang during a powerful speech.
The House of Cards actor is currently starring in Clarence Darrow, to celebrate his decade-long stint as the artistic director of The Old Vic theatre in London.
In the play, Darrow relives the experiences which helped him to become a famed lawyer and civil rights hero.
Spacey was acting out a scene in which Darrow makes a passionate plea for his innocence - when a ringing phone interrupted him.
The music got louder and louder as the guilty party tried to look innocent.
Keeping in character, Spacey finally snapped and said: "If you don't answer that, I will!"
Kevin Spacey on stage

Show all 5
The audience then gave him a round of applause.
The 54-year-old played the character at the Old Vic in Inherit the Wind in 2009, as well as in the 1991 PBS film Darrow.
The American Beauty actor's commanding performance earned him a standing ovation.
He said: "Clarence Darrow was a unique and courageous man. Several of my favourite actors have played Darrow... Henry Fonda, Orson Welles and Spencer Tracy.
"Wanting to get up on my beloved Old Vic stage in our 10th anniversary season was also important to me. And taking on a play that I feel very close to seems right.
"Finally, throw in that I've never done a one-man play, or performed in the round before, and this production offered me two firsts. Plus, you know I love a challenge," he added.
The production is directed by Thea Sharrock, who made the Christmas special of BBC period drama Call the Midwife.
Spacey, who has appeared in several Old Vic productions during his decade's tenure, including Richard III and The Philadelphia Story, is stepping down as artistic director at the end of this year. He will be replaced by Matthew Warchus.
Additional reporting by PA
Join our new commenting forum
Join thought-provoking conversations, follow other Independent readers and see their replies