Keeley Hawes quit West End play Barking in Essex after clashes with Sheila Hancock
A source described the clash as a 'battle between two divas'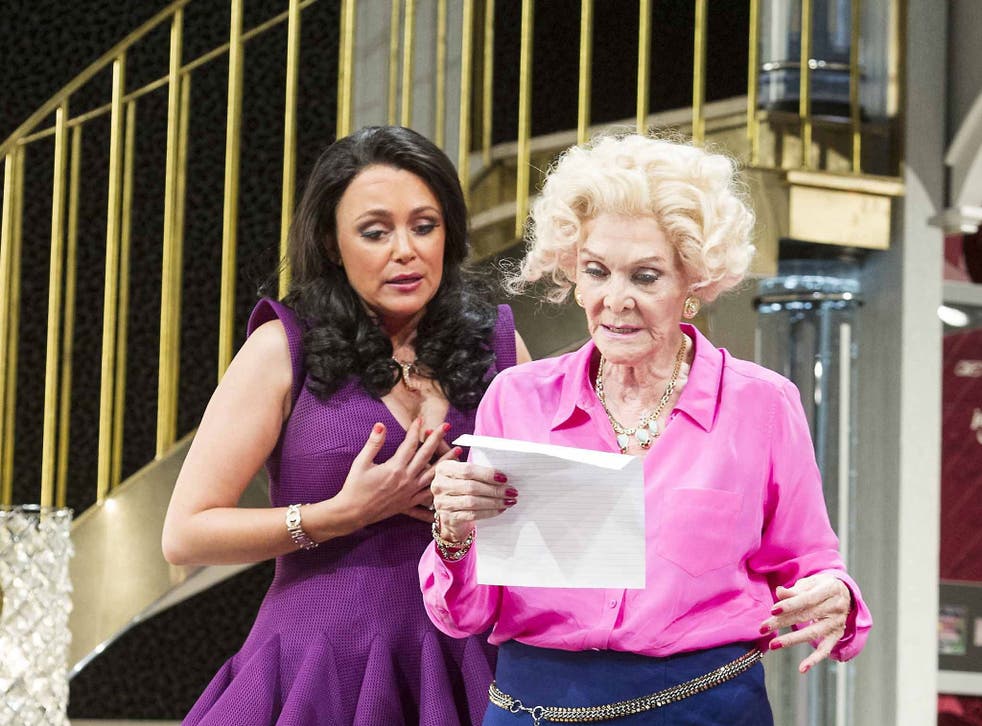 The Spooks actress Keeley Hawes has quit the West End show Barking in Essex after continually clashing with her co-star, Sheila Hancock, in what one source described as "a battle between two divas".
According to the Mail on Sunday, the pair had reportedly been at loggerheads ever since rehearsals for the production which began in August this year, with the situation coming to a head shortly before Christmas, when a particularly heated argument allegedly led to an "arm-grabbing" incident.
A source claimed Hawes, who starred as Chrissie Packer in the play, felt Hancock was trying to dictate how the cast should behave in some scenes, leading to furious rows between the two and, ultimately, her exit.
Another source revealed how the two actresses had quarrelled due to Hawes's perceived lack of experience on stage. Hancock, who plays Hawes's mother-in-law in Clive Exton's play, is said to have repeatedly told the 37-year-old actress to project her voice more effectively. The source claimed that: "Sheila... kept telling her to project her voice. She said some disparaging things to her such as, 'This isn't TV'."
Hawes, who recently starred opposite David Mitchell and Robert Webb in hit comedy The Ambassadors, announced her departure from the production via Twitter on 17 December, but gave no explanation as to the cause.
She said: "It is with much regret that I must announce to all ticket holders that I will no longer be performing as Chrissie Packer in Barking In Essex for the remainder of the show. I have been utterly committed to the show to date and I would like to offer my most sincere apologies to those who have purchased a ticket to see me and I hope this does not cause significant inconvenience for anyone affected."
However, a production source revealed that Hawes had not got on with the cast from the beginning.
They told the Mail on Sunday: "She felt like she didn't fit in and realised pretty quickly that it wasn't the right play for her. She just wasn't happy."
It is understood that Hawes's understudy, Rachel Marwood, will take on her role until the show's run at the Wyndham's Theatre ends on Saturday.
Representatives for Sheila Hancock were unavailable for comment yesterday.
A Barking in Essex spokesman confirmed Hawes was no longer with the production but refused to elaborate further, saying only that it had been agreed she would leave the show.
A spokesman for the actress declined to comment.
Join our new commenting forum
Join thought-provoking conversations, follow other Independent readers and see their replies