Letters Live: Watch Benedict Cumberbatch read a letter from a young Tom Hanks as new dates announced
The popular event in which stars read out real life letters of note returns in October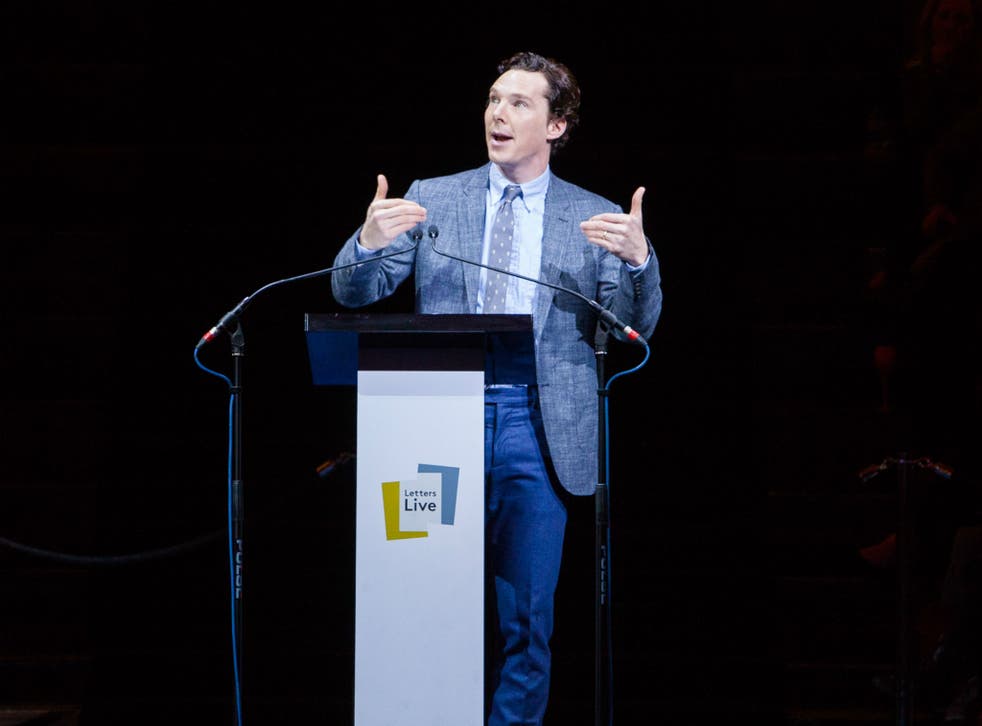 Letter Live will be enlisting the dulcit tones of some of entertainment's biggest names for another string of shows this autumn.
Inspired by Shaun Usher's bestselling Letters of Note series and Simon Garfield's To the Letter, the event has moved audiences to tears and laughters by asking famous actors and musicians to read out memorable real life letters from history.
The line-up for Letters Live remains a secret even to ticket-buyers but with past surprise guests including Benedict Cumberbatch, Ian McKellen, Caitlin Moran, Jack Whitehall and Tom Hiddleston, attendees can expect a similarly high calibre of readers when it returns to Freemasons' Hall in London's Covent Garden from 4 to 8 October.
Speaking of the forthcoming run, Sherlock actor Cumberbatch said: "Letters Live is a truly unique experience that allows people from all ages and all walks of life to experience a moment of time in someone else's life for a brief moment. Hearing their letters read aloud in such a magical setting allows us to share the happiness, sadness, excitement and pain of that moment together. I can't wait to see what letters are discovered!"
Here's an exclusive video of Cumberbatch reading out a letter sent by 17-year-old Tom Hanks to late Hollywood director George Roy Hill, in which he reveals that his ambition was always to "call Robert Redford 'Bob'":

Earlier this year, audiences heard Star Wars actor Oscar Isaac read a letter from Sir Alec Guinness about 1977's A New Hope, complaining "can't say I'm enjoying the film" and dismissing its dialogue as "rubbish".
Other highlights included comedian Matt Berry revealing that Elvis Presley once begged Richard Nixon to let him into the US secret service and Suffragette actor Carey Mulligan reading out a cancer patient's mother's heartbreaking letter to Harry Potter author JK Rowling.
Different charities benefit from Letters Live each year, with the funds from March's event going to help refugees in Calais.
Tickets for the October shows go on sale at 9am on Friday.
Join our new commenting forum
Join thought-provoking conversations, follow other Independent readers and see their replies