Nicole Kidman says her return to the West End is a tribute to her late biochemist father
Oscar-winner stars in Photograph 51 as molecular biologist Rosalind Franklin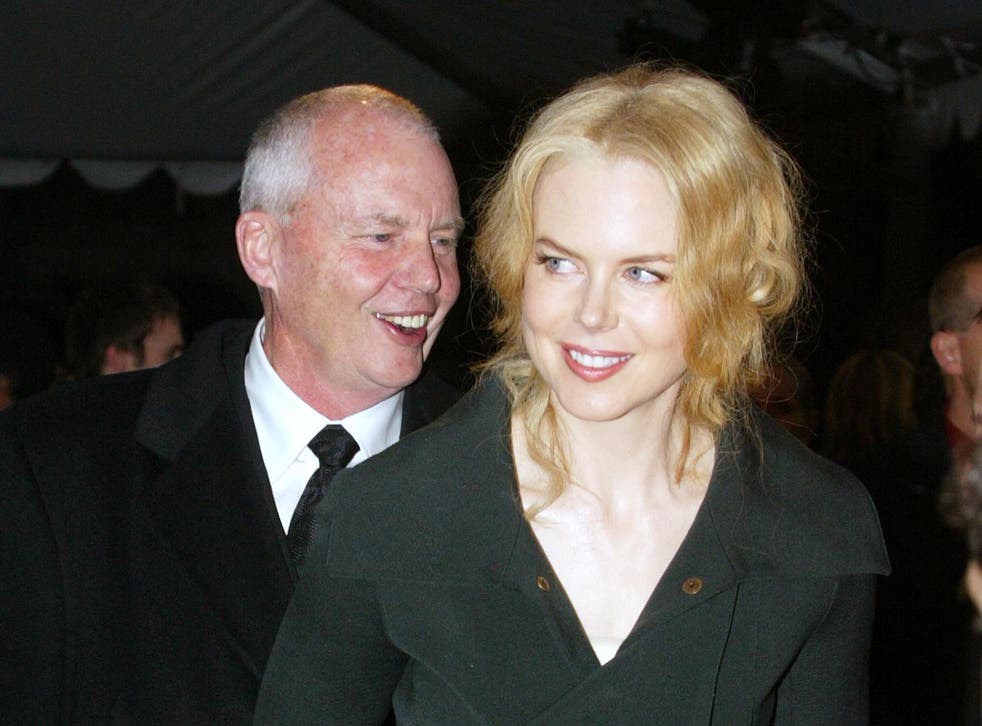 Nicole Kidman has said that her return to the West End is a tribute to her biochemist father and other research scientists whose contributions to vital discoveries are often overlooked by history.
The Oscar-winner stars in Photograph 51 as molecular biologist Rosalind Franklin, who played a crucial role in identifying the structure of DNA but never received the same recognition as James Watson, Francis Crick and Maurice Wilkins.
Ms Kidman, who takes to the stage 17 years after her acclaimed performance in The Blue Room, had discussed the play with her father, Dr Antony Kidman.
"My father passed away last year on September 12. This is my way of acknowledging him and acknowledging people in science who quietly go about their work and aren't acknowledged a lot of the time," she said. "My father was a biochemist. As a kid me and my sister used to go to the laboratory and wait for him – we were given test tubes and Bunsen burners to play with. But he was a doctor of research into muscular dystrophy.
"He was Dr Kidman but as a child, I had to learn very early on, when people asked if my dad was a medical doctor, to say: 'No, he's just a research doctor.'"
"That was not considered impressive. It would have been far more impressive if I could have said he was brain surgeon. As a child I was aware that research scientists are not honoured on the same level as brain surgeons."
Photograph 51 is the name given to an x-ray image taken by Franklin at King's College London, which revealed the double-helix shape of DNA.
Franklin wanted to use the picture for further research but her colleague Wilson showed the image to Crick and James Watson, who then identified how DNA was structured. The male trio were awarded the Nobel prize for physiology in 1962. Franklin had died of cancer four years earlier.
The row over Sir Tim Hunt's unguarded comments about "the trouble with girls" in science demonstrated that the battle for equality in the laboratory has not yet been won. "There is still an enormous amount of inequality for women," Ms Kidman said. "One of the reasons for doing the play was to shine a light on that.
"Rosalind was not an extrovert. She did not trust other people with her work. She was a quiet, methodical, brilliant person whose massive contribution went unacknowledged. That's not right."
Her mother encouraged her to take the role when the actress was wavering. "I told her 'I'm scared.' She said 'So what, you've been scared before.' My mother pushed me to do the play. It would have been easy to stay at home in Nashville."
Written by US playwright Anna Zeigler, Photograph 51 is directed by Michael Grandage, who has ensured that 25% of the 2,000 tickets available for the Noel Coward Theatre run are being sold for £10. Mr Grandage said he hoped a "new generation" of theatregoers would snap up the cut-price tickets and retain a lifelong love of theatregoing.
Failure to bring in new audiences, in both the West End and subsidised sectors, would mean than "we won't even be here in the future," the director warned.
Mr Grandage expected Ms Kidman's name would help attract a mainstream audience to a play which did not skimp on theoretical science. "I don't see myself as a Hollywood star," Ms Kidman said. "I see myself as an actress just hoping to see if something will work."
Ms Kidman admitted that treading the boards again was daunting. She said: "I think nerves get more as you get older. I would love to say they get less but they don't. My heart was pounding and that rush of adrenaline, it's an extreme feeling." She received a standing ovation for her first preview performance.
Join our new commenting forum
Join thought-provoking conversations, follow other Independent readers and see their replies