Peter Pan proposes to Wendy mid performance in a real-life fairytale ending
Sandor Sturbl stopped a live stage production to propose to Lilly-Jane Young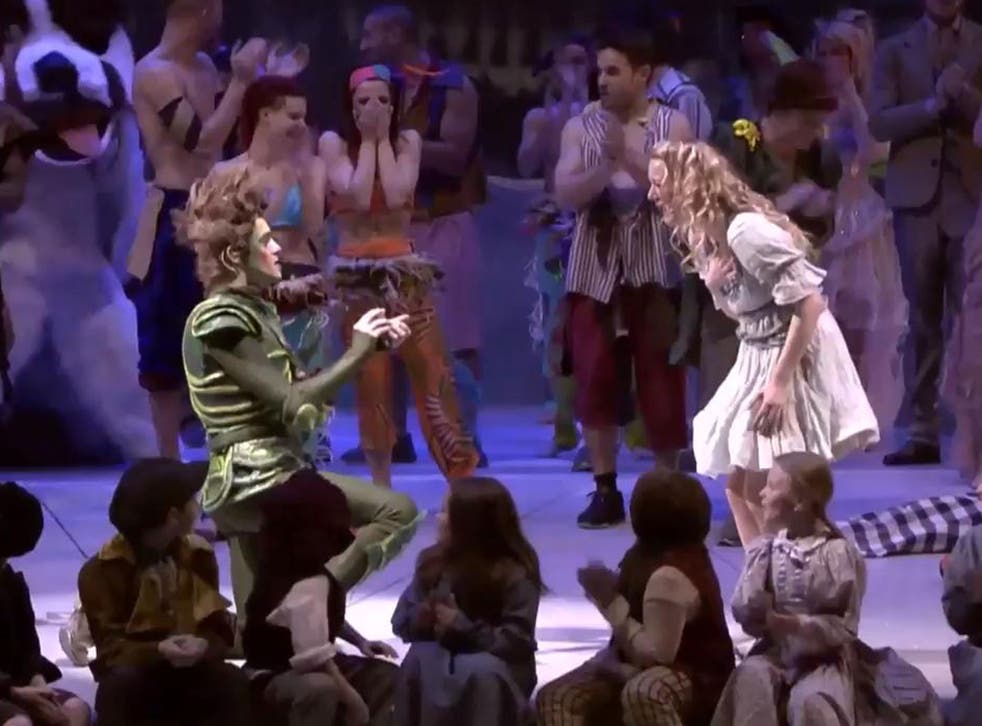 Peter Pan was given his own real-life fairytale happy ending when Wendy agreed to take is hand in marriage during a live stage performance of Peter Pan: The Never Ending Story in Scotland.
Sandor Sturbl, 28, stopped the finale of a performance to ask his girlfriend and co-star Lilly-Jane Young if she would marry him, much to the surprise of a stunned Young, who immediately burst into tears.
The production was brought to a halt when Sturbl addressed the audience and said: "So, ladies and gentlemen, normally this show would continue with Peter Pan watching Wendy and giving her a kiss.
"This is not a normal show this evening. It's not Peter Pan looking at Wendy. Lilly-Jane is the love of my life" he said, adding that the performance that evening was in Young's hometown of Glasgow.
"This is the perfect moment, the perfect place because Jane, the last couple of years I've got to know you and you are the person I want to spend my life with Therefore I want to ask you, Jane Mary Sullivan, will you marry me?"
Luckily for Sturbl, an emotional Young managed to squeak out a yes, much the delight of the cheering crowd and cast.
Young has since been inundated with messages from well wishers from across the globe after the video went viral.
Join our new commenting forum
Join thought-provoking conversations, follow other Independent readers and see their replies