The Independent's journalism is supported by our readers. When you purchase through links on our site, we may earn commission.
NY rat dies in freak accident just as her Broadway career was flourishing
She is remembered as 'a feisty, agile, fearless precocious rat who loved adventure'.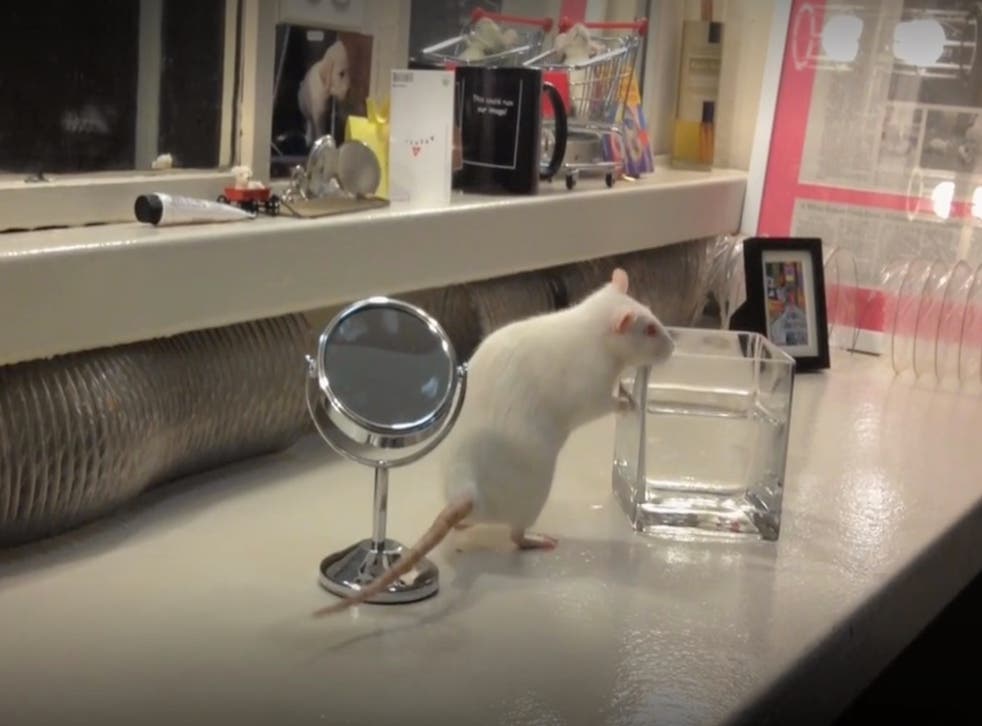 Rose, a white rat and supporting actress in Broadway hit The Curious Incident of the Dog in the Night-Time, has died aged eight months.
Just four days after making her Broadway debut, Rose was fatally injured when a metal door on one of the shelves she was playing on came off its hinges and landed on her, the New York Times reports.
"It was just a horrible freak accident," said trainer Lydia DesRoche, who noted that Rose was just coming into her own on the stage.
The role in the play required the rat to pop out of its cage and give lead character Christopher a kiss, something Rose had almost mastered.
"She was really getting into the kiss," Ms. DesRoche said. "She was just starting to open up."
Rose's short life was a real rags to riches story.
She was one of hundreds of albino rats that were dumped on the West Side Highway near 57th Street last summer, a still unexplained event and a strange one given albino rats' popularity as pets, reptile food and lab subjects.
Famous animals whose deaths caused outpourings of human grief

Show all 10
The city attempted to poison the rats, but over 500 were saved by rescuers, and Rose ended up adopted by the trainer.
"She was always on those shelves," Ms DesRoche said. "She would run up and down them and dangle from them. She's just a feisty, agile, fearless precocious rat, and she loved adventure."
Pixar, are you listening?
Register for free to continue reading
Registration is a free and easy way to support our truly independent journalism
By registering, you will also enjoy limited access to Premium articles, exclusive newsletters, commenting, and virtual events with our leading journalists
Already have an account? sign in
Register for free to continue reading
Registration is a free and easy way to support our truly independent journalism
By registering, you will also enjoy limited access to Premium articles, exclusive newsletters, commenting, and virtual events with our leading journalists
Already have an account? sign in
Join our new commenting forum
Join thought-provoking conversations, follow other Independent readers and see their replies