RSC to put on forgotten play by Shakespeare contemporary John Ford
Ford is most famous for Tis Pity She's a Whore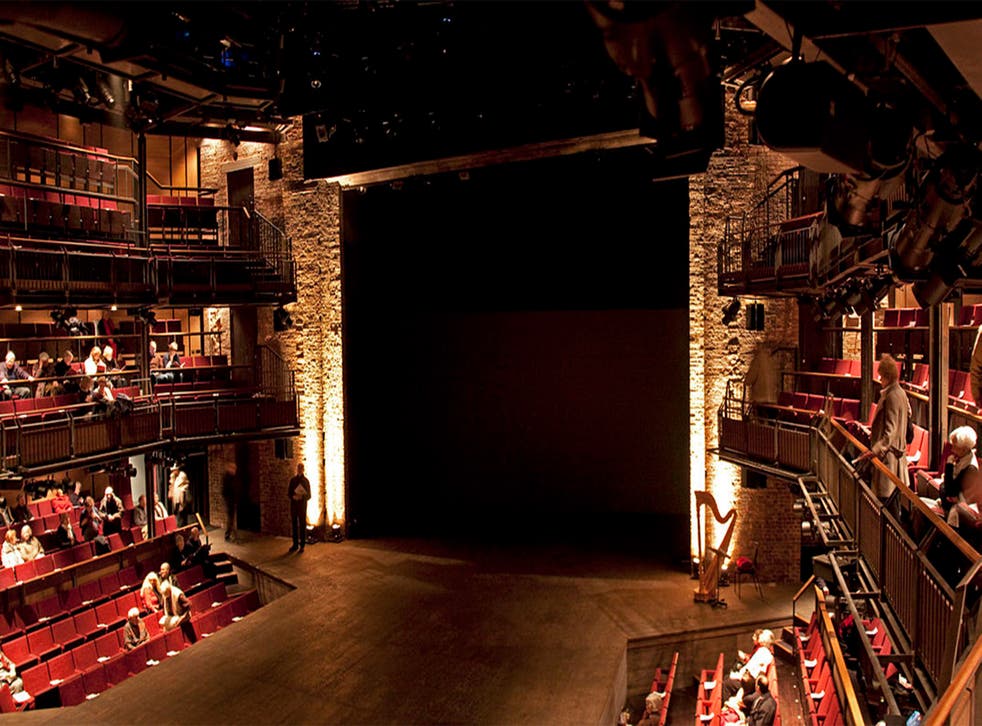 A little-known Caroline-era play is to be staged for the first time in almost four centuries; the winner of a competition between academics to resurrect an obscure work at the Royal Shakespeare Company's theatre.
Love's Sacrifice, a revenge tragedy by 'Tis Pity She's a Whore playwright John Ford, is to get a much wider audience than any time since it was written after it opens at the RSC's Swan Theatre in April.
Gregory Doran, artistic director of the RSC, said: "I've fought against a prejudice that if plays are 400 years old and haven't been done, they aren't any good.
"Sometimes that is the case, but quite often they're just not done because they're not done. Some have fallen between the cracks."
Ford's work, published in 1633 during the reign of Charles I and hardly performed since, was chosen out of 16 works proposed by four academics for the theatre's Scholars Pitch programme.
Mr Doran said he often received letters from academics asking for obscure work by Shakespeare's contemporaries to be considered for production at the RSC.
"There are perhaps 600 plays surviving from Shakespeare's lifetime and we do a fraction of them. By law of averages some of them must be good," he said.
"So I turned the table on four academics and said: 'Give me the four plays that you really think will work on the Swan stage. They had to be genuine discovery plays and schedulable."
The academics included Martin Wiggins of the Shakespeare Institute and Martin White, professor of theatre at the University of Bristol, who Mr Doran said "is always badgering me about plays".
The group was rounded out by Eleanor Lowe, senior lecturer in drama at Oxford Brookes University, and Tom Rutter at the University of Sheffield.
The RSC's artistic director wanted plays that would do well at the box office, with characters that actors would want to play and audiences would want to see. "It gave them a totally different perspective on the plays," he said.
The scholars worked with actors and theatre directors for a week in Stratford to whittle the selection from four each to just one. That shortlist of four was then pitched to the company who voted "X Factor-style," Doran said.
"We had a bit of a competition. There were 16 very interesting plays, all of which were worth a read. Ram Alley was close up there; Ben Jonson's The Magnetic Lady was right at the bottom."
He admitted that there "tends to be this distrust between academia and the theatre" adding: "It's important to take the time and effort and engage with the academic community to see what we might be missing."
Love's Sacrifice, one of three of Ford's surviving tragedies, won the highest percentage of the vote. The story has echoes of Othello, according to Doran, and is believed to be based on the true story of musician Carlo Gesualdo, who murdered his wife and her lover in the 16th century.
The RSC's Summer season will also include a production of Othello, starring Hugh Quarshie, as well as Lucian Msamati, a black actor, playing Iago, which has never been done before at the RSC. Other productions include Death of a Salesman with Antony Sher and The Merchant of Venice.
The shortlisted works
The Cardinal by James Shirley
The play, first licensed in 1641, follows the cardinal who arranges a marriage between his nephew and a duchess. Tragic results when she tries to get out of the contract.
The Insatiate Countess by John Marston
The 1613 tragedy about a lustful countess who is executed for adultery is believed to be a collaboration between Marston and writers William Barkstead and Lewis Machin.
Love's Sacrifice by John Ford
The Scholars Pitch winning entry was first published in 1633 and is supposedly based on the true story of composer Carlo Gesualdo who murdered his wife and her lover.
Ram Alley by Lording Barry
The one comedy to make the shortlist, Ram Alley written in blank verse in1608 was by Barry, a fishmonger's son from London.
Join our new commenting forum
Join thought-provoking conversations, follow other Independent readers and see their replies