Saunders bemoans absence of female stand-up comedians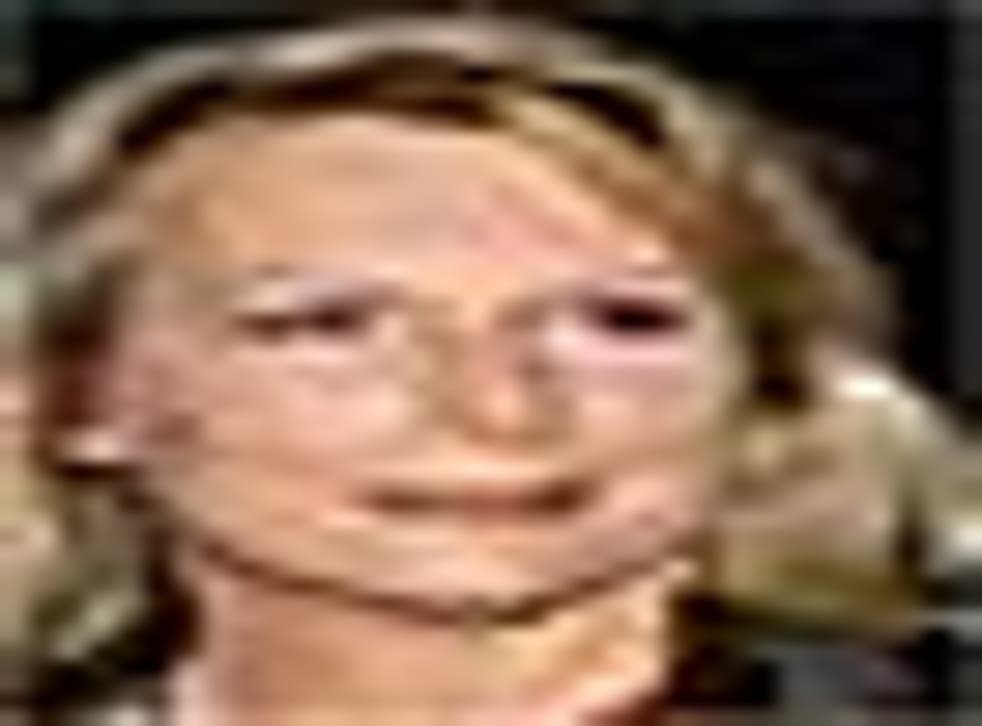 Heard the one about the outrageously funny female stand-up comedian? No, neither has Jennifer Saunders.
Almost three decades after making her name in one of the most challenging comedy genres, the award-winning television star says she is aghast that so few women appear to be following in her footsteps.
With her writing partner Dawn French, Saunders became a household name as part of Britain's most successful female comedy duo. She then went on to win Bafta and Emmy awards with Absolutely Fabulous, her riotous look at the fashion world. But yesterday she bemoaned the lack of women plying their trade on the stand-up circuit.
Saunders, a 49-year-old graduate of the Central School of Speech and Drama, said: "There aren't enough stand-up female comics. Stand-up is and always has been macho and, therefore, it's difficult for women to break into it."
Her view is borne out by evidence from the industry. The If.Comedy Awards, formerly the Perrier Awards, recognise the best new stand-ups at the Edinburgh Festival Fringe. They are traditionally dominated by men – Jenny Eclair and Laura Solon are the only women to win the main prize in the competition's history, although Emma Thompson was in the Cambridge Footlights ensemble that won it in 1981.
Anna Arthur, a publicist for If.Comedy, said women tended to stay away from stand-up because of the "draining and demanding" nature of the lifestyle, which men were more prepared to endure. "The life of a stand-up is a tough one and requires sheer, dogged determination, which puts off a lot of women," said Ms Arthur. "It's a bit like the life of a DJ, performing four or five gigs a night – more guys are prepared to do it. A lot of women find different and maybe more sensible ways into comedy."
Shazia Mirza, a Birmingham-born comedienne of Pakistani descent, began performing stand-up after the 11 September terrorist attacks while wearing a hijab. She agreed that her life was not easy, saying: "If only I could marry a rich man, I would be off the circuit tomorrow. It is tough. You are up and down the motorway, driving on your own.
"When I do a gig in this country, I'm usually the only woman. It's different when I perform in America, where there are so many female stand-ups. They have a far older and richer history of women stand-up comics than we do. Women here have been more orientated towards sketches."
Last month, a new list of the nation's most popular wits, which included comedians working in various art forms, including literature and music, did not include a single woman. However, Ms Arthur said that just because women were not as prominent in stand-up, it did not mean they were any less witty or successful as comedians. "There are some very funny women out there who choose to ply their trade in very different ways," she added. "There are fantastic women in the business including lots on television and radio."
Saunders, along with French, Victoria Wood and Julie Walters, is regarded by many as having paved the way for younger comics. After graduating from drama school, she entered the comedy scene in the 1980s as a member of the Comic Strip team with Rik Mayall, Adrian Edmondson and others. Together with French, who was also her flatmate, she started working the festival, cabaret and stand-up circuit and formed a double-act called The Menopause Sisters.
Years later, she described their routines, which included the two friends wearing tampons in their ears, as "cringe-worthy".
It was not until the pair began performing their eponymous sketch show that they achieved popular success and went on to forge successful solo television careers.
Women who make us laugh
* Jenny EClair
The first female winner of the Perrier Comedy Award in 1995. No 39 on Channel 4's countdown of the greatest stand-up acts of all time.
* Victoria Wood
Bafta-award winning comic actor and singer since the late 1970s. Her stand-up act is interspersed with her own musical compositions.
* Shazia Mirza
Found fame after the 9/11 terror attacks, performing her act in a hijab and opening with the deadpan remark: "My name is Shazia Mirza. At least, that's what it says on my pilot's licence."
* Josie Long
Named best newcomer at 2006 Edinburgh Festival. She is in the vanguard of modern, gentler female comedy.
* Joan Rivers
Regarded as the mother of all female stand-ups, the 74-year-old still plays to packed houses around the world.
Join our new commenting forum
Join thought-provoking conversations, follow other Independent readers and see their replies