TTIP: Play about controversial trade deal opens in Bradford City Council chambers
The Deal Versus the People 'examines how we are affected by neo-liberal trade deals in a poetic way'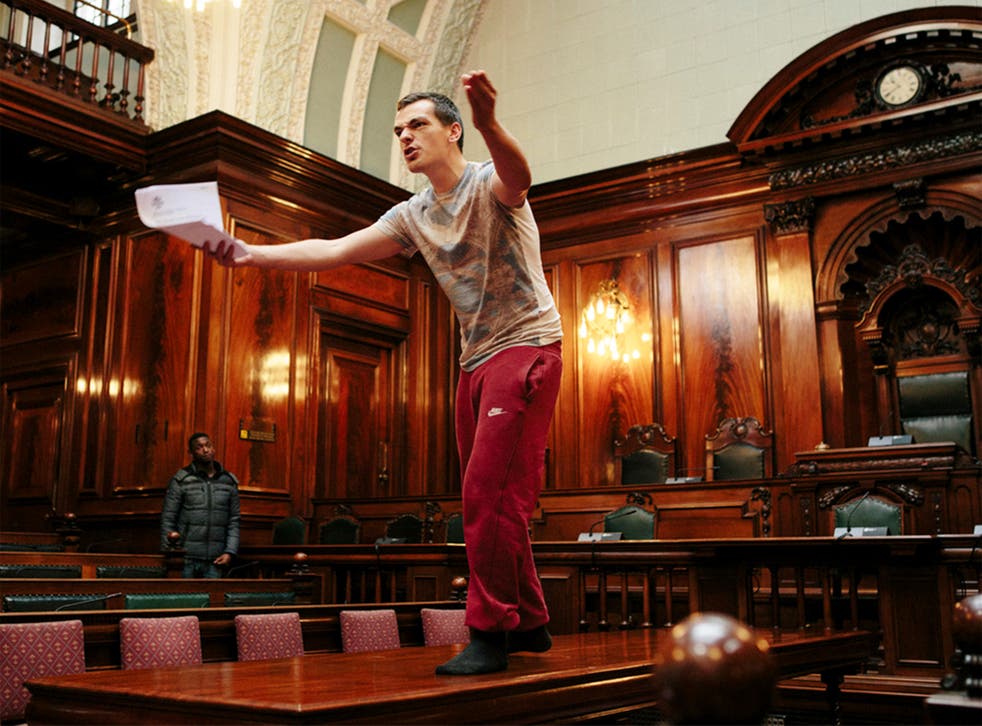 If the Transatlantic Trade and Investment Partnership (TTIP) might not seem like an obvious subject for a fun night out at the theatre, then a Bradford City Council chamber may make for an even less likely stage.
But the "activist theatre company" Common Wealth hopes to confound expectations by staging an "angry" work which seeks to raise awareness about TTIP, as well as entertain its audiences.
The Deal Versus the People, a co-production with West Yorkshire Playhouse, opens tonight. Aisha Zia, who wrote the play with the cast, said: "The play is about ordinary people having a voice and examines how [we] are affected by austerity and neo-liberal trade deals in a very emotional and poetic way."
It hopes to reach as many people as possible by touring the work to council chambers around the country – and there's even a suggestion of taking it to the European Parliament.
Ms Zia said: "It is site-specific and we want to tour it around council chambers because that's where decisions are made."
At the end of the play, the cast create a "video letter" that the audience can download and post. "We want to deliver the video letter to Brussels ourselves," Ms Zia explained.
Common Wealth, which started working together in 2008, makes site-specific political pieces and its members consider themselves "activists as well as artists". Talks with an MEP are ongoing regarding a European performance, and the company also hopes to perform in the US. "We want to take the show to Washington," Ms Zia said.
The initial plan had been to do a work about nationalisation. "But the more we did our research, the more TTIP came up. We realised nationalisation wouldn't even have been possible if this trade agreement came in," Ms Zia said. "The more we looked into this secret deal the angrier we became."
TTIP negotiations started last February. The talks have focused on reducing regulation for big business and have been dubbed by John Hilary, executive director of War on Want, as an "assault on European and US societies by transnational corporations".
UK news in pictures

Show all 50
Join our new commenting forum
Join thought-provoking conversations, follow other Independent readers and see their replies