William Shakespeare: How the UK is celebrating his 400th anniversary
From television to film, theatre to classical music; here are just some of the innovative, exciting events happening in honour of the Bard's work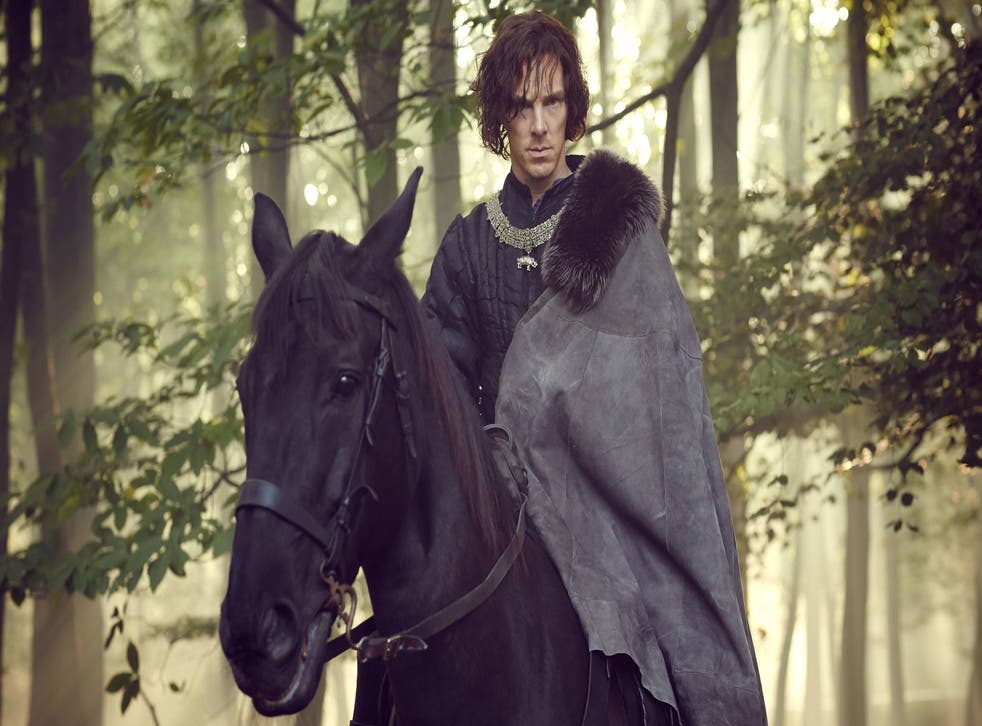 23 April, 1616. A man died, but a legacy was born; one which proved so essential not only to the development of drama and literature, but to language, to thoughts and ideas. To how we profess our love to each other, and to how we express our grief; his influence pervades so much in our lives, because his work has become so timeless in its ability to touch upon human nature.
This year marks the 400th anniversary of Shakespeare's death; an event which has brought an appreciation to all edges of the cultural sphere. From television to film, theatre to classic music; the simple breadth and variety of the events being held in his honour speak to magnitiude of his influence.
We've gathered some of the most innovative, and fascinating, events taking place across the country all in celebration of the Bard:
TELEVISION
BBC's Shakespeare Festival will host an entire season of adaptations and interprations of the Bard's life and work. Ben Elton has penned new sitcom Upstart Crow for BBC Two, which sees David Mitchell play a nerdy take on the poet opposite Harry Enfield as his father. The channel will also air the concluding instalments of The Hollow Crown, starring Benedict Cumberbatch and Judi Dench, which works as an adaptation of his History plays.
Shakespeare Live! will broadcast on BBC Two live from the RSC on Saturday 23 April; with David Tennant hosting a night celebrating his influence on multiple performance art forms, from opera to jazz.
On BBC One, Russell T Davies' witty, grand adaptation of Midsummer Night's Dream stars Maxine Peake, Matt Lucas, John Hannah, and Eleanor Matsuura. (*See update below.)
LONDON
The Globe's utterly innovative event The Complete Walk will see the banks of the Thames erupt with life between 23-24 April; as 37 screens across a 2.5 mile route between Westminster and Tower Bridge will play individual 10-minute films, each exploring a particular aspect of his work. Featuring globally-renowned actors, the pieces will be feature international locations; from Cleopatra in front of the Pyramids, to Hamlet on the rocks of Elsinore.
The British Libary hosts a special exhibition entitled Shakespeare in Ten Acts; which explores his establishment as a cultural icon through 10 key performances, including the display of the only surviving play-script written in Shakespeare's hand.
The London Symphony Orchestra will play a trio of concerts at the Barbican; starting with a performance of Mendelssohn's A Midsummer Night's Dream. The venue will also feature Complete Works: Table Top Shakespeare, an experimental piece which sees each of Shakespeare's 36 plays condensed and presented using ordinary, everyday objects. Thus Macbeth becomes a cheese grater, and Hamlet is a bottle of ink.
The BFI launches their biggest ever programme of Shakespeare on film, including the premiere of Play On! Shakespeare in Silent Cinema, which explores the near 500 Shakespeare films that were produced during the era. The Globe's set of musicians and composers have been commissioned to score the film, which also features clips from the first ever Shakespeare cinematic adaptation, King John (1899).
Meanwhile, the Royal Festival Hall hosts The London Philharmonic Orchestra's performance of a range of Shakespeare-inspired works including Sibelius's The Tempest, Richard Strauss's Macbeth, and Prokofiev's Romeo and Juliet.
The Museum of London will also host a guided walk of Shakespeare's London.
SOUTH
The opera house at Glyndebourne Manor House in Lewes, East Sussex is set to present two operatic works based off Shakespeare's plays; Béatrice et Bénédict by Berlioz, which is based on Much Ado About Nothing, and Britten's A Midsummer Night's Dream.
The annual Bristol Shakespeare Festival in July will stage performances of the Bard's works in unusual locations, including Brandon Hill Bowling green and Redcliffe Caves; with A Midsummer Night's Dream also performed in the gardens of Berkeley Castle in Gloucestershire.
WALES
The Welsh National Opera's Autumn 2016 programme features an entire season dedicated to Shakespeare's work, staging three contrasting works in celebration of his vast influence; Verdi's opera Macbeth, Cole Porter's musical Kiss Me, Kate (based on The Taming of the Shrew), and the British premiere of André Tchaikowsky's The Merchant of Venice.
MIDLANDS
Shakespeare's hometown, Stratford-Upon-Avon, will host its annual Birthday Celebrations on 23 and 24 April; though Shakespeare's birth date is unknown, many have accredited it to 23 April for its sense of symmetry. Events will include a traditional New Orleans jazz procession, street entertainers, theatre workshops, tours of the Shakespeare houses, and a special Birthday Lunch.
Meanwhile, the Royal Shakespeare Company stages an utterly unique tour of Midsummer Night's Dream: A Play for the Nation, mixing professional actors with amateur dramatic societies across the country as the Mechanicals.
Northampton will host two innovative works based on the life and work of Shakespeare; first off, Spymonkey stages The Complete Deaths, a hilarious presentation of all 74 onstage deaths in his work as performed by a quartet of clowns. Royal & Derngate theatre will mark the beginning of a national tour of Peter Wheelan's critically-acclaimed production The Herbal Bed, which explores the life of Shakespeare's daughter, publicly accused of adultery with her neighbour.
The Library of Birmingham will host exhibition Our Shakespeare; featuring a copy of the First Folio, the first collected edition of Shakespeare's plays, published in 1623.

NORTH
Newcastle City Library will display a rare First Folio which once belonged to George III to mark the occasion. Plus, following a public vote, Newcastle Castle will be screening Justin Kurzel's simmering 2015 adaptation of Macbeth, starring Michael Fassbender and Marion Cotillard.
Richmond's The Georgian Theatre Royal stages Something Rotten; as writer-performer Robert Cohen takes you behind the scenes at Elsinore, to repeat the events of Hamlet through the eyes of the Prince's Uncle Claudius, examining the motives of a man who would kill his own bother and marry his former sister-in-law to gain the throne.
Bolton's Octagon Theatre hosts the world premiere of The Macbeth Curse, penned by the creator of The Horrible Histories, Terry Deary, and featuring a breathlessly chaotic take on the great tragedy.
SCOTLAND
Four of Scotland's leading cultural institutions will come together to celebrate Shakespeare's legacy in Glasgow; with the BBC Scottish Symphony Orchestra, Glasgow School of Art, the Royal Conservatoire of Scotland and Glasgow University staging a series of theatrical performances, live music events, film sceenings, and exhibitions all themed around Midsummer Night's Dream.
The National Library of Scotland in Edinburgh hosts the exhibition Playing Shakespeare, focusing on iconic performances from the likes of Benedict Cumberbatch, Judi Dench, Vivien Leigh, and Maggie Smith.
NORTHERN IRELAND
Belfast hosts Terra Nova Productions' The Belfast Tempest, one of the largest Shakespeare productions the city has ever seen, featuring 230 community cast members and international talent, with special emphasis on Asia and the 56 nations of Africa and the Caribbean.
* This story has been amended. It previously referred to Russell T Davies directing the upcoming BBC adaptation of A Midsummer Night's Dream. In fact, while Davies adapted the play for the screen, the director is David Kerr. 11/4/16
Join our new commenting forum
Join thought-provoking conversations, follow other Independent readers and see their replies