Angel Meadow, Home Manchester, review: 'A rollercoaster that crackles with excitement'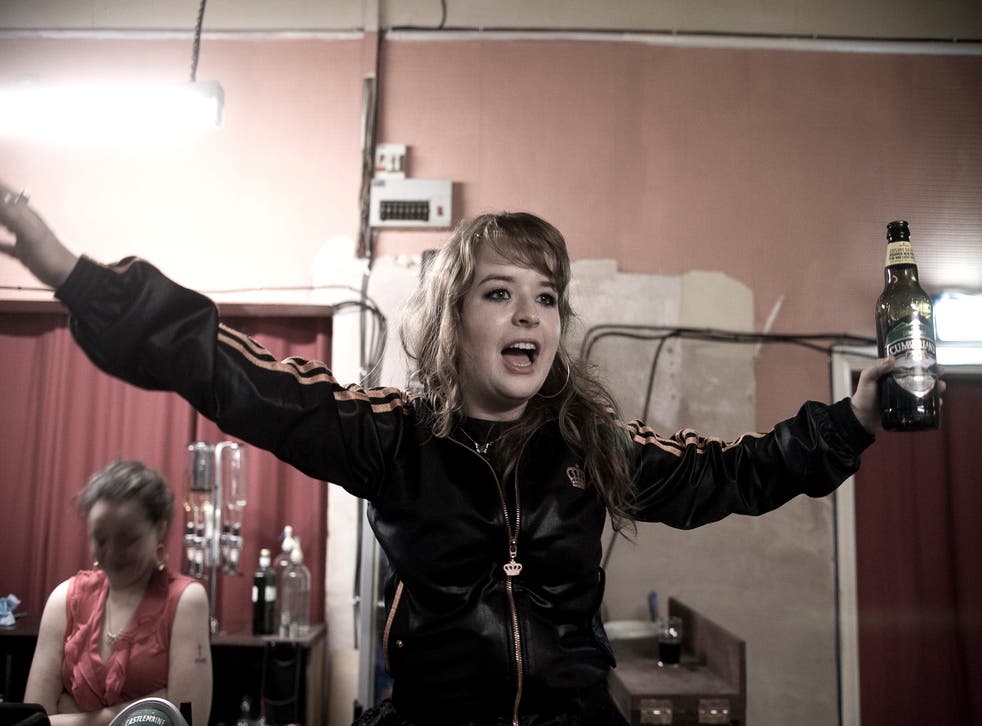 This is a production for which the phrase "in your face" might well have been invented.
Wiggling bottoms, flailing fists, whispering lips repeatedly pierce the invisible social exclusion zone within which many of us feel comfortable.
So for those who go the theatre to hide in the dark, Angel Meadow will come as an uncompromising shock to the laws of proxemics.
This hour-long site-specific promenade through the back streets of post-industrial Manchester is however a theatrical roller coaster ride which crackles with a real sense of violence, menace and unsavoury sex.
And by a real sense of violence there are times when you actually think you might be about to be punched. The sex is pretty realistic as well.
That tension is the central achievement of what could otherwise be merely a brutal succession of shock tactics.
Created by Dublin's ANU Productions, specialists in adventurous site specific theatre, the piece is the opening offering by Home, a new arts organisation formed by the joining up of two of Manchester's best known arts groups, the Cornerhouse and Library Theatre Company.
Home, of which Danny Boyle is a patron, is to take up residence next year in £25m premises said to be the biggest multi-arts venue created in Britain since the Barbican in London opened in 1982.
In the meantime, artistic director Walter Meierjohann has commissioned a season of works at some of the city's amazing unused buildings, a device well-established by the International Festival.
The former Edinburgh Castle pub is the setting for this play which seeks to explore the sense of belonging and identity among the Irish community of the Ancoats area of Manchester.
A derelict front-room style watering hole favoured by the inkies that toiled at the Daily Express's Art Deco printworks, abandoned in 1989, provides the location.
Although not set in any specific time, the play harks back to the mid-19th century when the slums which sprung up around the belching cotton spinning mills were home to a vast population from Kerry, Galway and Limerick.
Life was appalling, as Friedrich Engel noted in the Condition of the Working Class in England when he visited the area in 1845, describing the homes where many slept eight in a bed as "filthy, with damp, unclean, cellar dwellings".
Pigs ran wild in the street and the open sewers spilled human excrement into the thoroughfares which were knee deep in mud for much of the year. According to Engels it was "the most disgusting spot of all."
It was violent too, with running-battles between the Irish and Italian emigrants who made the area their own. Today, Ancoats is in the running to be a World Heritage Site and is being redeveloped for urban loft-living trendies. Reminders of its visceral past are welcome although this piece is not for the faint hearted.
To 29 June; 0161 200 1500 or book online
Join our new commenting forum
Join thought-provoking conversations, follow other Independent readers and see their replies