Back to School, ***; Would be Nice Though, **** Pleasance off-site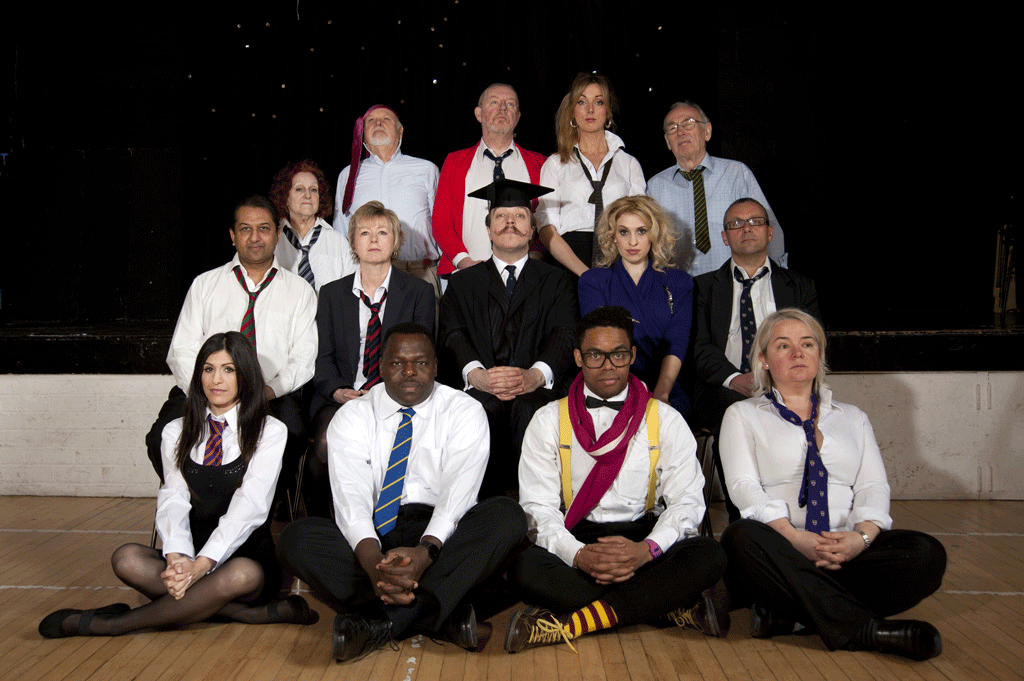 Going to a site-specific show can be an oddly infantilising experience - standing around in embarrassed silence until someone tells you what to do, meekly following the herd from scene to scene, never quite knowing your role or when you're going to be picked on.
The neat idea behind Clementine Wade's Back to School is to capitalise on those feelings and cast audience members as pupils at a fictional school. There's even a lollipop lady to lead them in a crocodile from the Pleasance to St Dumbiedykes itself.
This is not, in fact, a school but Braidwood, a scruffy community centre in the middle of the once notorious Dumbiedykes estate, now hidden behind the University of Edinburgh's shiniest temples to learning. Inside, it looks spot-on - peeling wallcharts, too-small chairs and puerile graffiti all recreated with a loving eye for detail.
Over the course of a rather haphazard 90-minute school day, there are recorder jams, life-drawing classes, tuckshop breaks and exams. Wade, an actress, Cambridge graduate and self-styled "super tutor", has assembled a "dream" staff who have contributed various video links or scenarios. Some (sex education from Tracey Cox) make a little sense; others (a valedictory speech from Jonathan Ross) don't. In any case, it's the batty cast of teachers on the ground who deserve the merit marks.
Billed as "part comedy, part social experiment", there are sly digs at educational policy and the primacy of celebrity over Cern , but really it's a bit of fun. It certainly conjures an atmosphere: I could tell I'd been transported when, in the end-of-year assembly, I found myself tuning out Headteacher and carving rude words into my desk. An A for effort, then but Needs More Work.
Over in a poky upstairs office in New Town, Would be Nice Though immerses audiences in the waiting room of an interview - that naturally dramatic crucible of nerves, oneupmanship, pacing about and ill-fitting suits.
The audience are the candidates but there's nothing strenuous about the interactions here. Lovely, low-key performers Dot Howard and Holly Bodmer bear the burden of any team-building and role-play, crafting odd moments and tableaux that linger in the mind as long as any piece of negative feedback. You leave with the unsettling feeling of having undergone a rigorous character assessment without even noticing. Intriguing, intelligent and frequently laugh-out-loud funny.
Back to School, to 26 August, not 13, 20/ Would be Nice, to 18 August (0131 556 6550)
Join our new commenting forum
Join thought-provoking conversations, follow other Independent readers and see their replies