Bloodshot and Tell Me On A Sunday, theatre reviews
St James Theatre, London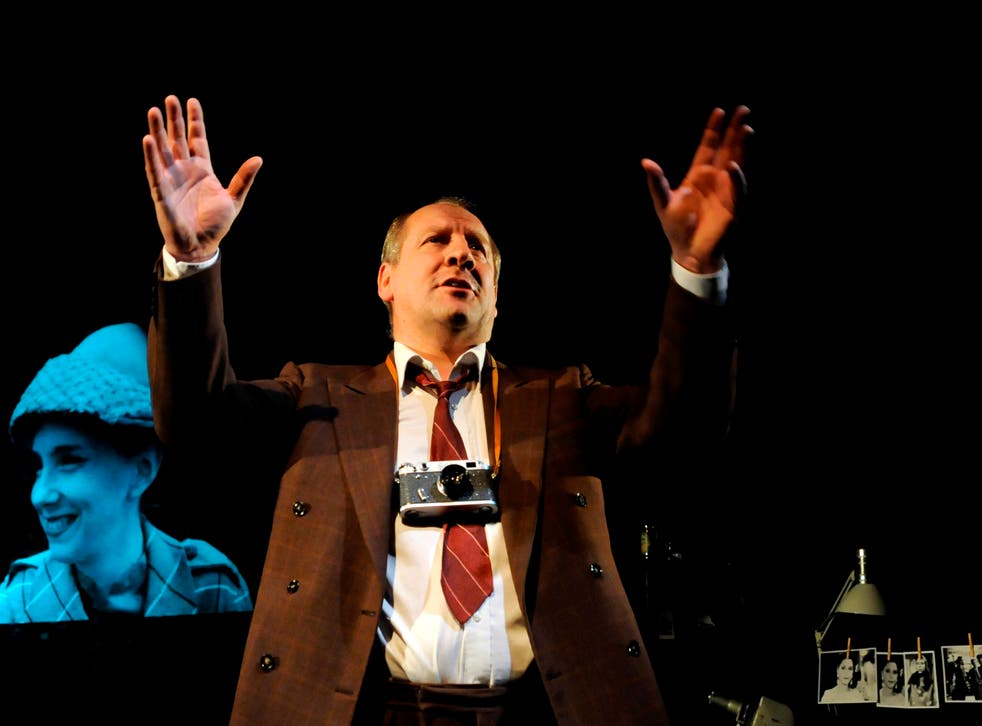 In the wonderfully intimate St James Theatre studio (complete with bar), Simon Slater gives a real tour de force in this one man thriller about an ex-detective with a drink problem investigating the murder of an immigrant in 1950s Notting Hill.
He delves into the murky night life, meeting a dodgy Russian, an Irish comedian, a saxophonist, a magician, and playing them all complete with accents, musicianship and even magic tricks.
The play has insights into the difficulties of immigrant life in the Notting Hill of the time. And Slater manages to convey a hint of seediness or at least gone to seed in his character, combined with integrity, good-heartedness and humour.
It's quite an achievement as is keeping the audience intrigued for a full two hours. It was a one person show in the main house, too.
Marti Webb reprises the role she created in 1980 for Andrew Lloyd Webber's too rarely performed song cycle, Tell Me On A Sunday.
At 69 she is obviously decades older than her character of a young English woman looking for love in New York. Yet, with her star quality, it doesn't seem to matter.
She is predictably assured, and her age and implied experience endow the songs in this consistently excellent score with a knowing resignation.
Both shows were awarded four stars by David Lister.
Join our new commenting forum
Join thought-provoking conversations, follow other Independent readers and see their replies