Clarence Darrow, Old Vic, theatre review: Kevin Spacey plays the perfect advocate
Spacey gives a mordant, open-hearted performance as civil rights lawyer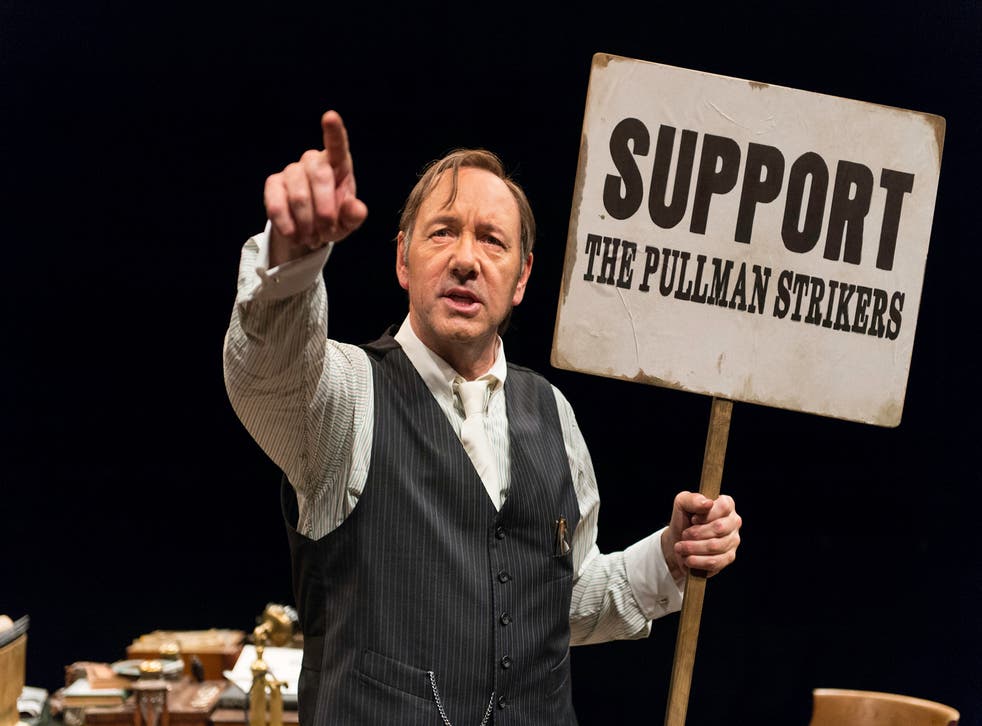 It's been three years since artistic director Kevin Spacey last performed at the Old Vic in Richard III.
Now, as he prepares to hand over the reins to Matthew Warchus in 2015, he returns with this wonderfully charismatic and caustic solo turn as the pioneering civil rights lawyer and noted wit, Clarence Darrow (1857-1938).
Spacey is evidently fascinated by this figure, having previously played him in a television movie and in Trevor Nunn's production of Inherit the Wind about the 1925 "Monkey Trial" in which Darrow defended a Tennessee teacher arraigned for giving lessons about evolution.
In David W. Rintels' one-man play, first performed by Henry Fonda, the lawyer looks back over the fifty year career in which he championed the oppressed, saved 102 people from the death penalty and faced disaster when accused of bribing a jury.
It's a slightly clunky and romanticised retrospective but Spacey's mordant, open-hearted performance – directed by Thea Sharrock – brilliantly captures the fusion in Darrow of boundless crusading zeal unashamed theatrical showmanship.
He prowls about on splayed arthritic legs like a veteran prize fighter who refuses to be felled and splendidly squares the circle of performing a solo show in-the-round by repeatedly breaking the frame and buttonholing various sections of the audience as though they were jurors.
Darrow's claims to greatness as a battered but unbowed humanitarian find, in Spacey, the perfect advocate.
To June 15; 0844 871 7628
Join our new commenting forum
Join thought-provoking conversations, follow other Independent readers and see their replies