Classical review: Raven Girl -The Time Traveler's Wife ballet fails to take flight
Royal Opera House, London: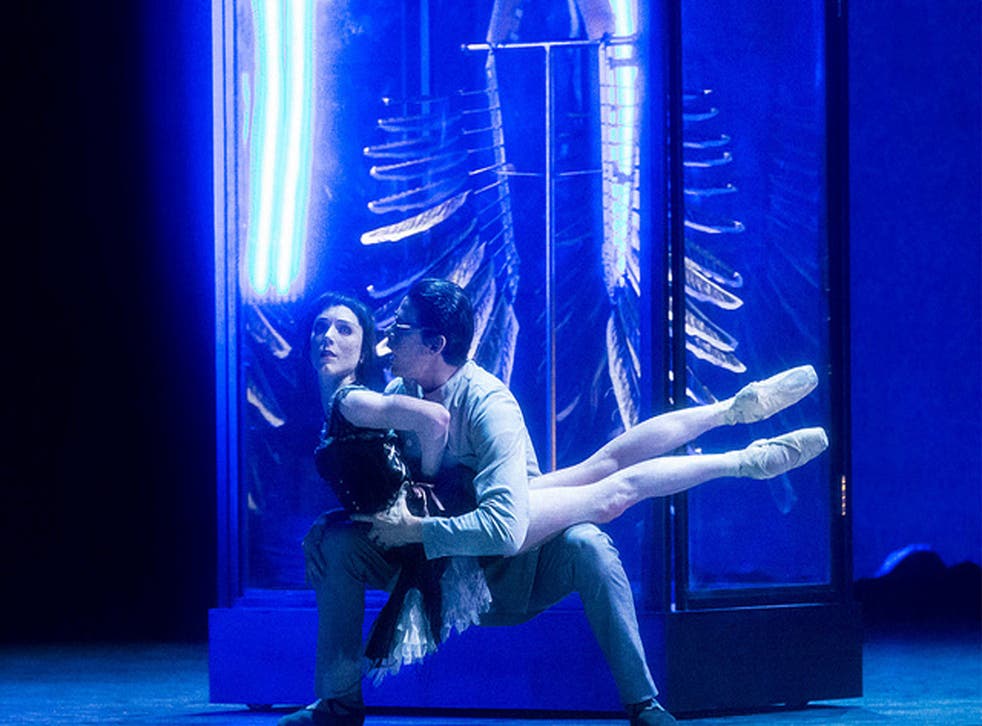 Like its heroine, the new collaboration between choreographer Wayne McGregor and author Audrey Niffenegger is neither one thing nor the other. Caught between worlds, the ballet has striking elements but doesn't take flight.
McGregor and Niffenegger, the award-winning writer of The Time Traveler's Wife and creator of several graphic novels, aimed to create a dark modern fairy tale. Niffenegger's book version came first, illustrated with aquatints. A postman falls in love with a raven; their child looks human but longs to fly. A plastic surgeon gives her wings, and she flies away with a raven prince.
The imagery follows the book closely, in layers of film, design and choreography. The dancing stops and starts. In his first narrative ballet, McGregor acts out the deliberately simple outlines of the narrative, without doing much to develop it.
Edward Watson's Postman yearns vividly but barely dances. Sarah Lamb, a stubborn and characterful Raven Girl, spends a lot of time waiting around while Ravi Deepres' film imagery flows around her. Wishing for flight, she builds and locks down piles of chairs before climbing them, a lot of health and safety preparation for a single pose.
As the Raven Girl's mother, Olivia Cowley is stuck with a mask and a tabard. It plays up the alienness of birds, but her body language is muffled. The raven corps de ballet wave long feathers; between that and the tabards, they're hobbled as dancers. The Royal Ballet's strong acting tradition is clear in the dancers' performances, but despite their charisma, Eric Underwood's handsome Raven Prince, Thiago Soares' Doctor and Paul Kay's potential love interest remain plot devices.
Gabriel Yared's music is more atmospheric than urgent, building up chattering raven worlds or washes of sound. Deepres animates Vicki Mortimer's scenery, showing flocks of ravens in flight, or an X-ray of human arms growing into wings. Mortimer creates beautiful wings for the heroine, gleaming pin feathers that seem to open like fingers.
The design is the best part of the ballet, drawing out its themes of transformation and identity.
They're her heart's desire, but Lamb has to take the wings off almost at once, so she can dance a long, involved pas de deux with Underwood. Raven Girl works doggedly to make its points, but doesn't know what to do with them once it has them.
The new work is paired with Balanchine's gleaming Symphony in C, with Marianela Nuñez grand in the slow movement and Yuhui Choe and Steven McRae delightfully speedy in the third.
Until 8 June. Box office: 020 7304 4000
Join our new commenting forum
Join thought-provoking conversations, follow other Independent readers and see their replies