A Clockwork Orange, Pleasance Courtyard, Edinburgh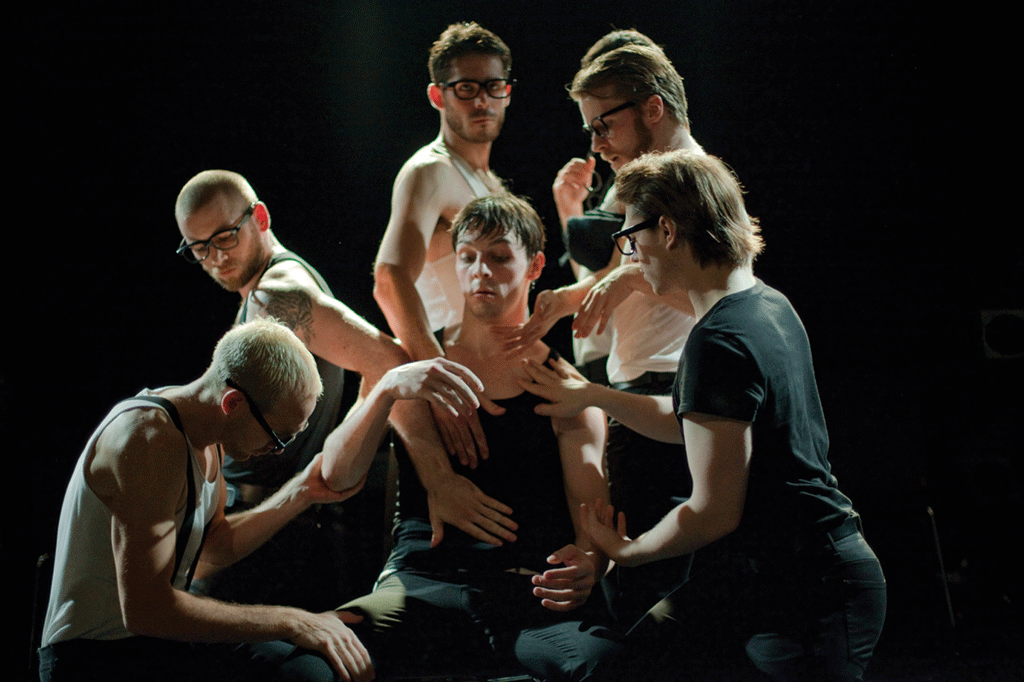 Alexandra Spencer-Jones' adaptation of Anthony Burgess' classic novel won rave reviews last year when it debuted at the Fringe. A year on, it seems even more relevant as a commentary on the "disaffected youth" of last summer's riots.
In one scene, the droogs' uniform is even replaced with hooded tops and baseball caps in a direct nod to modern youth culture.
High art constantly pushes up against ultraviolence: Alex's poetic "nadsat" language is used to hurl colourful insults; fight sequences are performed with slow-motion, balletic moves - and they're set to soundtracks from Beethoven to the Scissor Sisters, causing the mood to shift between a drunken night at a gay club (a re-imagining of Burgess' Milkbar) to a hostile encounter in a dark street.
Scenes of sexual violence are given an added disturbing edge by the all-male cast, who replace the novel's heterosexual scenes with enacted male-on-male rape. The black and white set, with orange highlights, provides a bare canvas for lurid light projections which add to the menacing tone.
Martin McCreadie, who plays Alex, is charismatic, muscular and infinitely watchable. Starting out with sneering, youthful arrogance, his downfall as he shakes, balled up and screaming to Beethoven's Fifth is all the more poignant for his former prowess and machisimo.
8-26 August, Box office: 0131 556 6550
Join our new commenting forum
Join thought-provoking conversations, follow other Independent readers and see their replies