Dance Review: Companhia Deborah Colker - If you want to get to Russia, I wouldn't set off from Brazil …
Barbican Theatre, London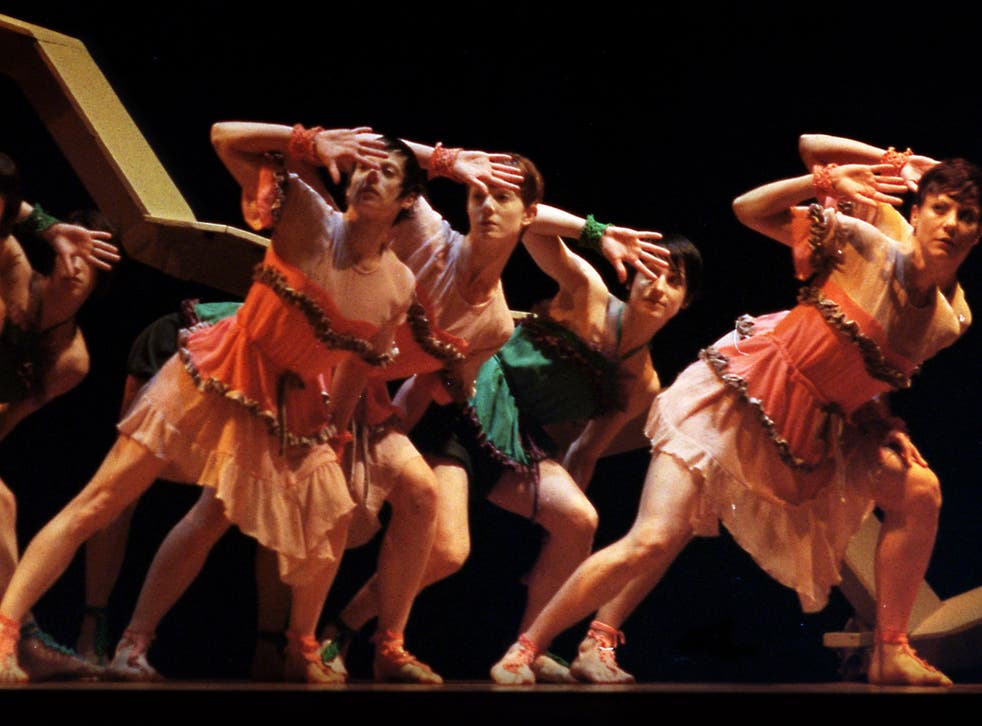 The zeitgeist moves in mysterious ways, which can only be why, this week, three interpretations of Pushkin's verse novel Eugene Onegin can be seen on the London stage. The latest, what's more, flies in from sunny Brazil, a world away from the tale's St Petersburg setting. But then, the choreographer Deborah Colker has never been one to take anything literally. Bringing her athletic troupe to the capital since the Nineties, her previous work has tended to the abstract, often involving some giant commissioned artwork which doubles as gym apparatus. Her last big project was a show for Cirque du Soleil.
The first half of Tatyana is dominated by a plywood structure by Gringo Cardia suggestive of a tree, or one of those kitchen things you hang bananas from. Its boughs and roots, as it were, provide curving ramps for the performers to scamper up, swing from or leap between, the physical risk tracking the emotional peril of the story's four main characters. These are the dashing, supercilious Onegin, his would-be young lover, Tatyana, her flighty sister Olga, and Olga's fiancé Lensky, who in Colker's treatment has no identifiable trait beyond a taste for interesting trousers.
Each role is taken by four dancers, often more. It's not a new device – Matthew Bourne did it in Play Without Words – but it keeps the stage busy. Colker also adds a Pushkin figure, a mastermind who scoots about, fretting over the scrapes his characters get themselves into. Colker herself, in an act of shameless vanity, takes over the Pushkin role at random moments, giving herself the dreamiest music, such as the adagio in Rachmaninov's Second Piano Concerto (piped and deliberately distorted, as if through bathwater). Her party trick is to traverse the stage, very fast, by turning on her knees. But quite what this says about being Russian, or an author, is puzzling.
Where Act 1 in both the opera and the ballet is narrative-heavy, Colker's version is narrative-lite, to the extent that you can't know what's going on unless you've read the synopsis. Even then, the famous Letter Scene is dispatched by one of the Tatyanas waving a long black feather as she disports herself up the tree. It's easy to miss. By contrast Act II, inspired perhaps by the ramp of ghostly girls in La Bayadère, lines up seven Tatyanas in their bridal underwear, moving in endless synch.
It's all no doubt very Brazilian. The physicality is certainly impressive, but brings no insights to a staple of Russian literature, and as an alternative to the opera or the ballet, is no contender at all.
To 9 Feb (020-7638 8891)
Join our new commenting forum
Join thought-provoking conversations, follow other Independent readers and see their replies