Dance review: English National Ballet - Down and out in Paris and London
At last, Tamara Rojo gets her hands on 'the people's ballet'. And how does she sex up the ENB? By throwing herself into Jean Cocteau's grunge-chic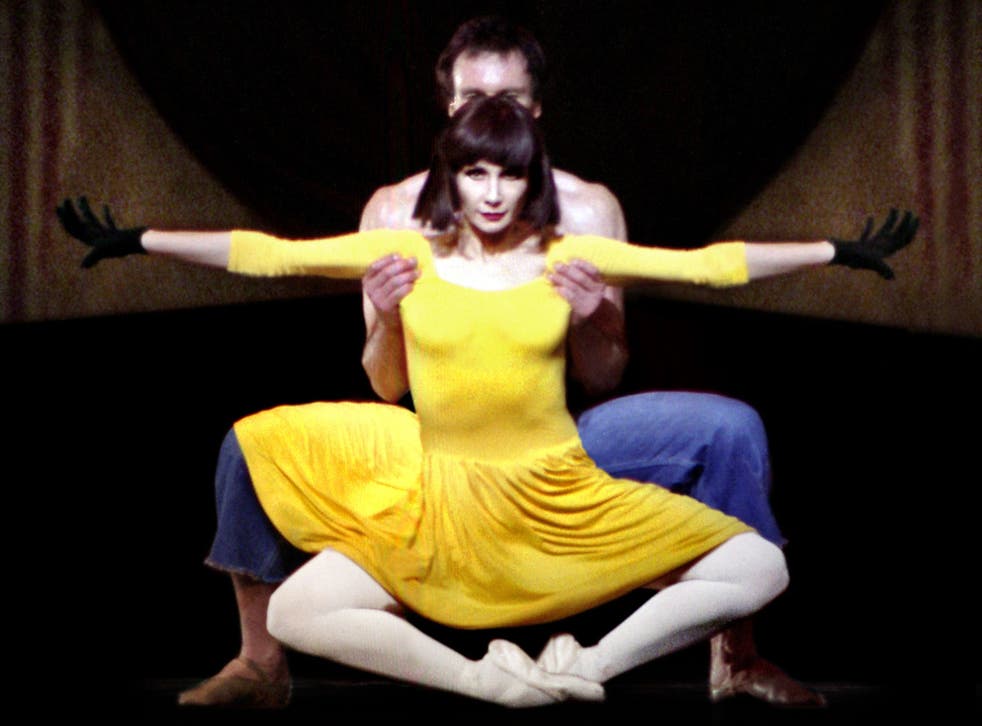 She may be a vision in daffodil in the central number, but Tamara Rojo's taste for purple is the immediate impression one gets from her first mixed programme at English National Ballet. Calling it Ecstasy and Death is eye-grabbing, if a little uncool. So too is the baby-oiled hunk in the poster campaign. The themes of ecstasy and death are there all right, in the evening's first two items at least. But the choice of words says much more about the sexed-up direction ENB's new helmswoman intends to take a company that has styled itself, ever since its association with Princess Diana, as "the people's ballet".
Sexiness is a commodity Rojo brings to a job which is more often taken by older dancers who have hung up their pumps. In this instance, the former Royal Ballet star continues to perform, with the effect both of inspiring ENB's younger members and adding lustre on stage. She's playing the glamour card, too, in her wider strategy. Watch out for the link-up with a new perfume from Penhaligon's.
As a dancer, of course, she also brings a hot contacts book. Flying in the Parisian étoile Nicolas Le Riche for the opening night was a coup, and she lined up her smooth ex-Royal chum Ivan Putrov to follow. The real scoop, though, is the vehicle for that talent: Le Jeune Homme et la Mort, from 1946.
As pungent as a whiff of Gauloises and filthy as cheap black coffee, this short two-hander presents both the raffishness and the nihilism of post-Occupation Paris. If the first surprise, for audiences new to it, is the anti-glamour of the set – a tatty artist's attic – then the second is its unhealthy-looking tenant, dishevelled, tic-driven, and already in psychological meltdown as the curtain goes up.
And you thought the film Trainspotting was the pioneer of grunge-chic. Jean Cocteau, whose scenario this is, and Roland Petit, who wrote the steps, were there half a century before. Yet the jeune homme of the title is also a virtuoso role, and Le Riche has scarcely sucked the last from his cigarette before he's vaulting over tables and chairs, and launching himself in casually immaculate diagonal twizzles through the smoke-filled air. The root of his trouble is not solely the vampish tease who arrives to tease and torment him, most outrageously rubbing his crotch with her foot, but also (I like to think) the hopelessness of that time and place. If it's only about the girl, then this suicide yarn is tawdry indeed. Rojo is excellent as the heartless girlfriend – her movements at once sleek as a snake and sharp as glass. And the last-minute coup de théatre, transforming the scene into a glimmering Paris roofscape, is memorably done.
Not much ecstasy there, then. That comes in the opener, Petite Mort, whose very title is double-edged, its being a term used in fencing, and the French for orgasm. It took a choreographer as artful as Jiri Kylian to make a ballet that melds imagery of both. ENB's dancers, performing it for the first time, make a good, er, stab at looking sexy in their contortions in nude fencing corsets. And the girls prove comically adept in a gag involving wayward crinolines. Ultimately, though, the company has a way to go before it achieves the devastating sleekness of Nederlands Dans Theater in this piece. No doubt Rojo is on to that.
And perhaps she will be more reticent in future programme booklets. "What's the point," she is quoted as saying, "of replicating what's gone before?" Then you see that the closing item is ENB's 747th performance of the technical humdinger Etudes. Everyone knows that budgets are tight and tightening. And that second-hand clothes can be as stylish as new. The art is in not drawing attention to it. And please, no more half-hour intervals only 20 minutes in. It's a passion-killer.
Tomorrow (Sunday 20th), 3.30pm (020-7845 9300)
Critic's Choice
Matthew Bourne's Sleeping Beauty which gives a vampiric twist to the familiar story, became the fastest-selling show in the 300-year history of Sadler's Wells when it opened last December. Resuming its UK tour, it visits New Wimbledon Theatre (Tue to Sat), then venues in Liverpool, Bristol, Canterbury and Sheffield.
Join our new commenting forum
Join thought-provoking conversations, follow other Independent readers and see their replies