Debut, Acosta Danza, Sadler's Wells, London, review: a new company launched with energy and panache
Combining ballet and contemporary dance, Carlos Acosta's new company balances Cuban roots with a sense of adventure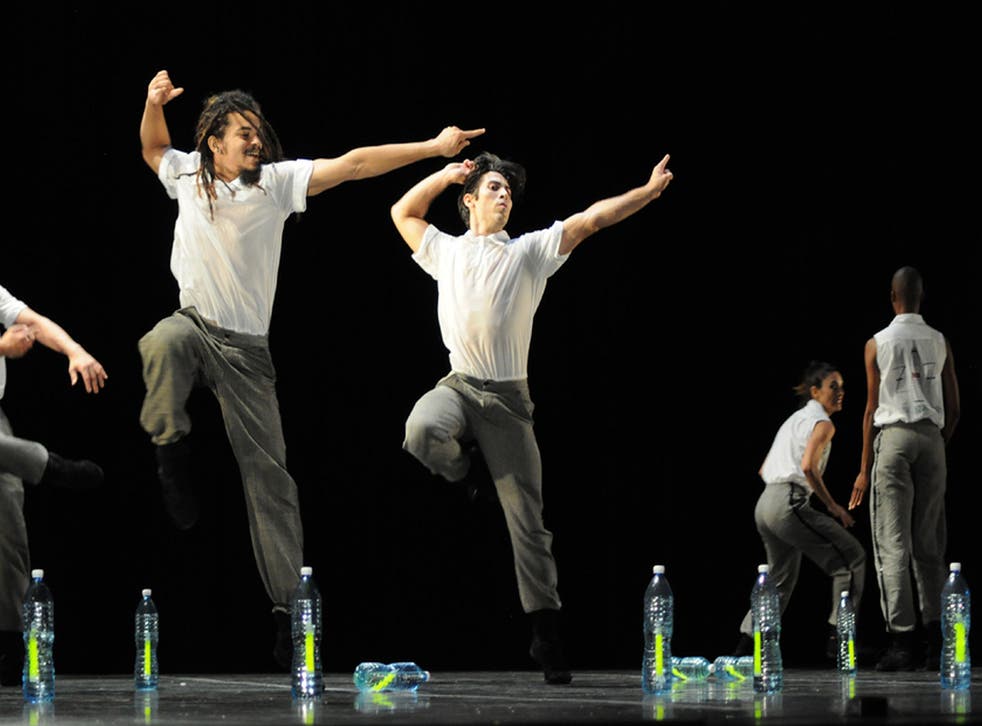 Carlos Acosta's new company launched with energy and panache. Following his retirement from classical ballet, the star looked back to his native Cuba to create a company with both contemporary and ballet training. Under the title Debut, this programme is a calling card that lays out Acosta Danza's identity.
What's delightful is that they already look like a company. The 14 dancers bring a sense of unity and individual personality, while the repertory balances Cuban roots and a sense of adventure.
This programme was strongest in its three new works, created as part of The Movement, a producing partnership between Birmingham Hippodrome, the Lowry and Sadler's Wells. Acosta himself makes a charismatic appearance in Sidi Larbi Cherkaoui's fine new Mermaid, a complex duet with Marta Ortega.
In a red dress by Hussein Chalayan, Ortega rises on pointe, twisting in and out of balance. The score by Cherkaoui and Woojae Park draws on traditional Korean songs. The duet suggests both a tender partnership and an unbridgeable gap. Ortega ripples through her own weighted moves, or tries to share them with Acosta. He supports her, or watches as she floats out of reach. A wineglass and a drip of water could be a hint at alcoholism; the connection they achieve is delicate but fragile.
​Marianela Boan's 1987 El Cruce Sobre El Niagara (The Crossing Over Niagara) is a muscular duet for two skimpily clad men. Carlos Luis Blanco inches his way down a growing line of light, reaching Alejandro Silva for a dance of winding balances. The dancers move with impressive focus.
Justin Peck's 2014 Belles-Lettres is more disappointing, though it's danced with polish. Peck is a rising choreographic star at New York City Ballet, where he's been praised for his sense of equality and openness. This work, danced to César Franck, feels old-fashioned, with four couples and a jester-like soloist arranging themselves in frilly patterns.
Imponderable, a new work by Spanish choreographer Goyo Montero, brings on nine dancers, torches and smoke machines. They run into darkness, light each other up or whirl into patterns. It's an unpredictable work, with a sense of fresh attack.
Jorge Crecis's Twelve, another premiere, made a lively finale. It starts with a man throwing water bottles, hurling them without looking. The other dancers leap and dive to catch them.
You can't help rooting for the dancers as they sprint and dip into ever trickier combinations. In duets, they throw multiple bottles, spinning or leaping before landing in time to grab them. The tosses are as complex as juggling, as athletic as sports, while Crecis's sense of stage space and movement keeps this firmly in dance territory. It also shows off these dancers as individuals, teasing or fearless.
Join our new commenting forum
Join thought-provoking conversations, follow other Independent readers and see their replies