Edinburgh 2013: Our Glass House - Common Wealth's potent exploration of domestic violence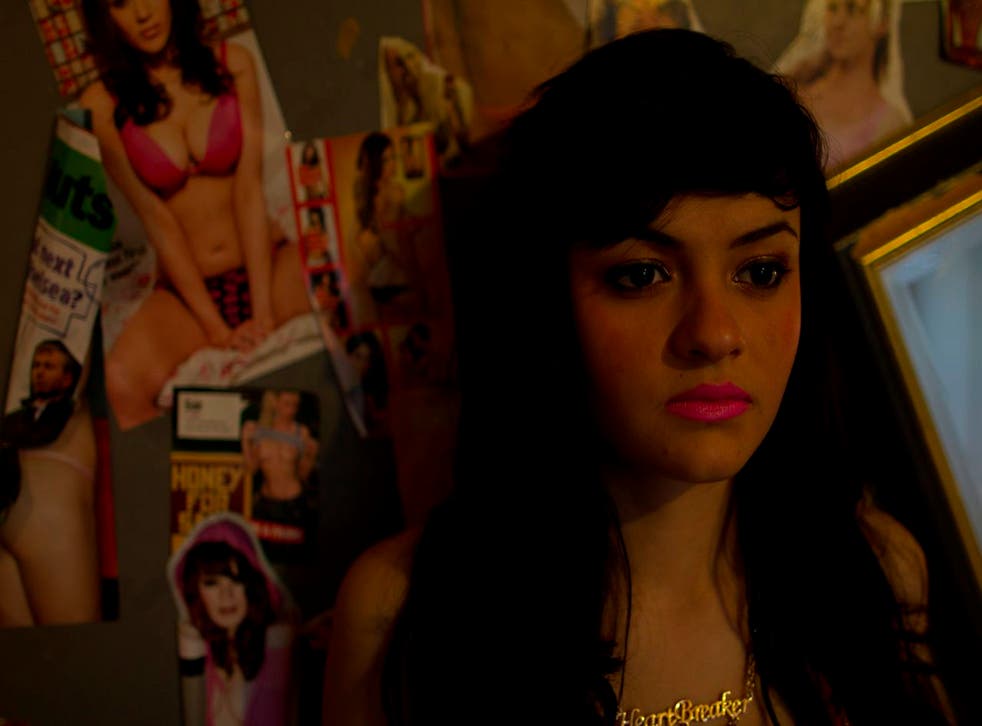 "We are here as witnesses." These words stare down at you in large white letters from the back wall of a neighbouring house, and they're apt: in Common Wealth's site-specific production, you walk through a small home on an estate in Wester Hailes, on the outskirts of Edinburgh, witnessing the impact of domestic violence on six different people. The words are also a potent reminder - as is the whole production, explicitly and intentionally - that should we be aware of such violence, we should speak up, speak out.
We encounter a mum who is bullied into domestic drudgery in a wooden toy-like kitchen; an elderly woman who's suffered "attempted murder for 40 years"; a young man whose girlfriend is mentally unstable, prone to violent outbursts; a pole-dancing, dolled-up young woman in a room of empty cans and bottles; an Indian bride in a loveless arranged marriage, and a little boy, afraid. The words they mutter, sob or speak through gritted teeth, as we move freely round the building, are taken from real accounts of domestic abuse. They're often horribly affecting, whether you hear the torments their partner put them through or - almost as uncomfortably - why they still love them anyway.
The use of a whole, real house lends a nasty ordinariness to proceedings - you can't forget such events have really occurred. And yet many rooms are actually transformed, using inventive design. Smashed vases, thrown lampshades, even a destroyed piano are suspended in pieces in corners, as if mid-breaking. Testimonies are pasted or painted on the walls; endless, impossible 'to-do' lists stretch on dusters across the kitchen; a room is papered with broken shards of wood. Soundscapes complete the multi-sensory depiction of what it's like to live with the constant fear of violence: menacing electronic washes or pounding repetitive clashes of crockery build up, shredding your nerves.
It's visceral stuff; someone, in some room, always seems to be screaming, falling, or even - as in the most distressing portion I caught - being nearly drowned in the bath. Anyone affected by the issues of the play can, at a post-show discussion, get details for local advice services (the show is free, funded by the Scottish Government, Edinburgh council and police).
Our Glass House is immersive theatre that truly opens a door into another world. But it's one that, it also reminds us, is depressingly common, an everyday reality for many.
Till 25 August (Free ticketed 0845 874 3001)
Join our new commenting forum
Join thought-provoking conversations, follow other Independent readers and see their replies