Hamlet, theatre review: 'A fresh account in modern dress'
New Diorama, London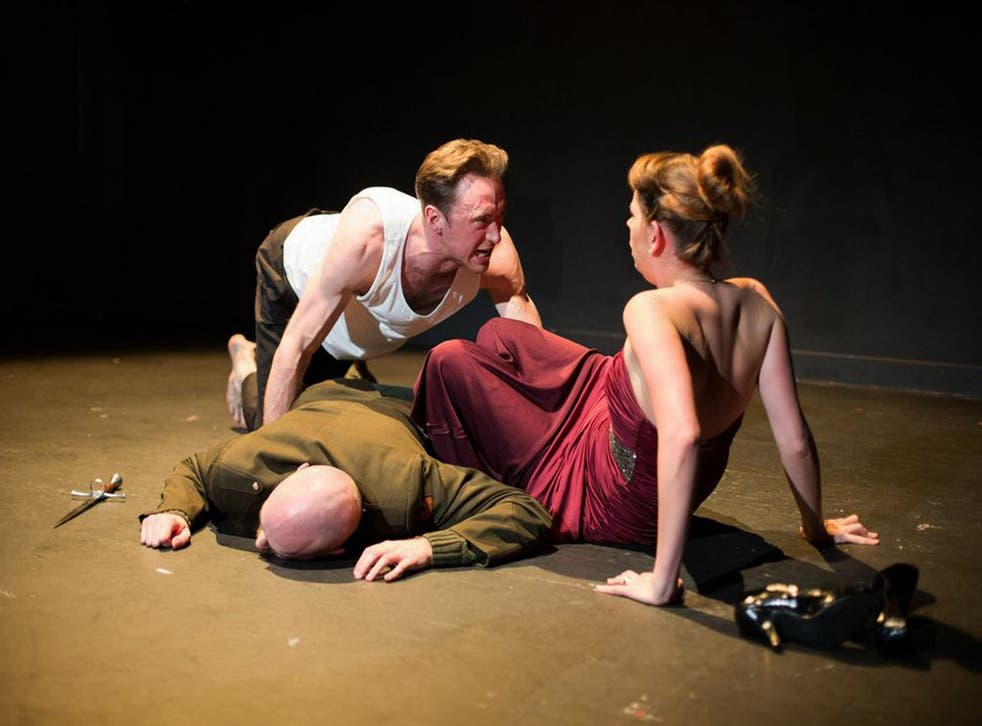 This fresh, forceful, starkly staged account of Hamlet in modern dress kicks off the award-winning Faction's third annual rep season at the New Diorama where the same actors will also perform in Greek tragedy and Schiller.
The Shakespeare production boasts a casting coup. Mark Leipacher, its director, is writing the authorised biography of Simon Russell Beale and the great actor appears here as the ghost of Hamlet's father in a digitally recorded performance of brilliantly understated intensity and disgust that is eerily projected into the proceedings.
Jonny McPherson is impressive and in full technical command in the title role as he shifts between the floor-pounding emotional openness of the soliloquies and the mordant, wrong-footing mockery and compulsive funny voices of the hero's antic disposition.
I didn't feel, though, as one does with the greatest Hamlets, that the actor was also offering us a glimpse into his own soul.
Damian Lynch is too lightweight and youthful a presence to convince as Claudius, but Kate Sawyer vividly charts Gertrude's tormented unravelling and Derval Mellett is a quietly piercing Ophelia.
Not all the production's ideas work, though I liked the notion of doubling Rosencrantz and Guildenstern and the gravediggers who here pop up in the multi-purpose trunk.
To February 22; 020 7383 9034
Join our new commenting forum
Join thought-provoking conversations, follow other Independent readers and see their replies