Kenneth MacMillan: A National Celebration, Royal Opera House, London, review: This first evening was joyfully danced
British dance companies come together at the Royal Opera House to mark the 25th anniversary of MacMillan's death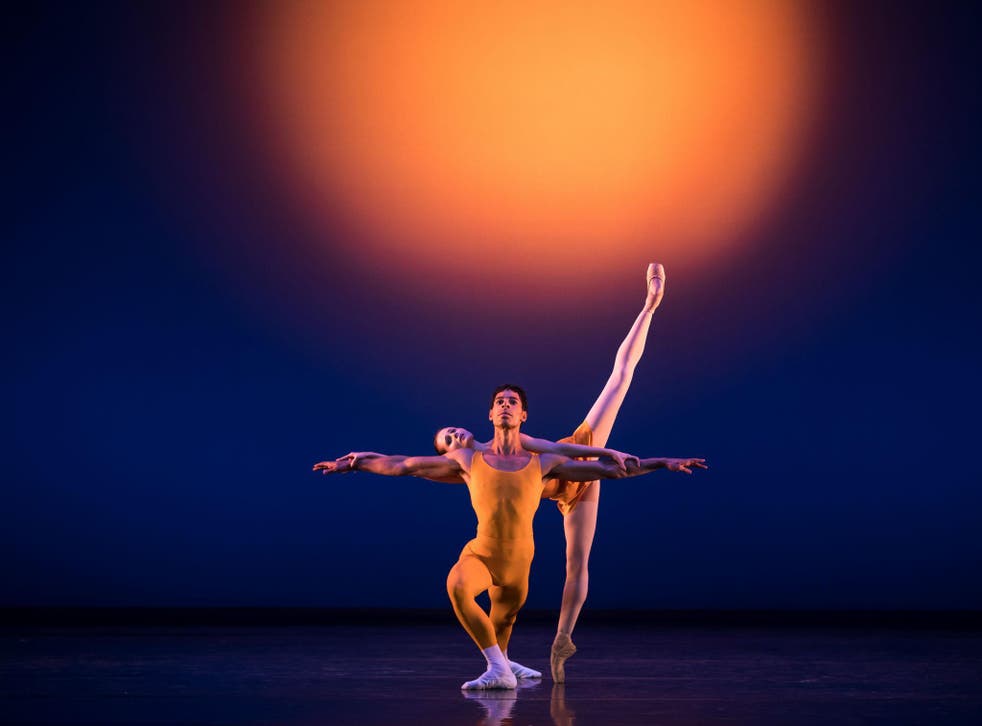 The Royal Ballet's tribute to one of its defining choreographers has a welcoming warmth. By opening up this celebration to Britain's other ballet companies, Royal Ballet director Kevin O'Hare has given it a sense of breadth and occasion, of discovery as well as commemoration. Focusing on the sunnier side of Kenneth MacMillan, this first evening was joyfully danced.
MacMillan is a central choreographer in Royal Ballet history. The other companies marking the 25th anniversary of his death have different connections: Scottish Ballet and English National Ballet have staged notable productions, he made many works for Birmingham Royal Ballet, while Northern Ballet is dancing this choreographer for the very first time. This year, all four have staged MacMillan works at home, and now bring them to London for a series of shared mixed bills.
Birmingham Royal Ballet opened the first programme with Concerto, a bright, plotless work to Shostakovitch's second piano concerto. Momoko Hirata and Tzu-Chao Chou lead the lively opening movement with scale and speed, the whole company covering space with relish. Jenna Roberts and Tyrone Singleton give a serene account of the gorgeous second movement pas de deux. Delia Mathews is crisp in the perky final movement.
Scottish Ballet bring a handsomely staged rarity, 1960 Le Baiser de la fée. Known for his dramatic works, MacMillan isn't associated with fairytales, but this early work shows him working with the classical tradition while already hinting at future explorations.
Constance Devernay is ice-sharp as the mountain fairy who kisses a baby, then returns years later to claim him on his wedding day. Her dances are full of crisp lines and glittering attack, developing a sensuous edge in her duets with Andrew Peasgood's hero. There's a brilliant moment of abandon when he lies on his back, lifting her into the air. Peasgood dances with bold bravura, while Bethany Kingsley-Garner is touching as his abandoned bride.
Elite Syncopations, MacMillan's ragtime romp, is danced by members of all five companies, ending the evening with a bang. ENB's Precious Adams is magnificent in the Calliope Rag; showing off long, long limbs and fabulous timing, she was fresh and knowing at once. In the Stop Time Rag, the home team's Yasmine Naghdi teased the music and her partners, keeping sensationally cool.
Scottish Ballet's Marge Hendrick and Constant Vigier were sweet in the short man/tall woman duet, full of mutual enthusiasm as well as jokes. Northern Ballet's Riku Ito leaps and swivels through his solo, all gleeful wriggles. Throughout, the party atmosphere was a delight.
The MacMillan celebration continues until 27 October. Box office 020 7304 4000.
Join our new commenting forum
Join thought-provoking conversations, follow other Independent readers and see their replies