Matthew Bourne's The Red Shoes, Sadler's Wells, review: 'Bourne is a superb producer'
Matthew Bourne brings the 1948 Powell and Pressburger film to the stage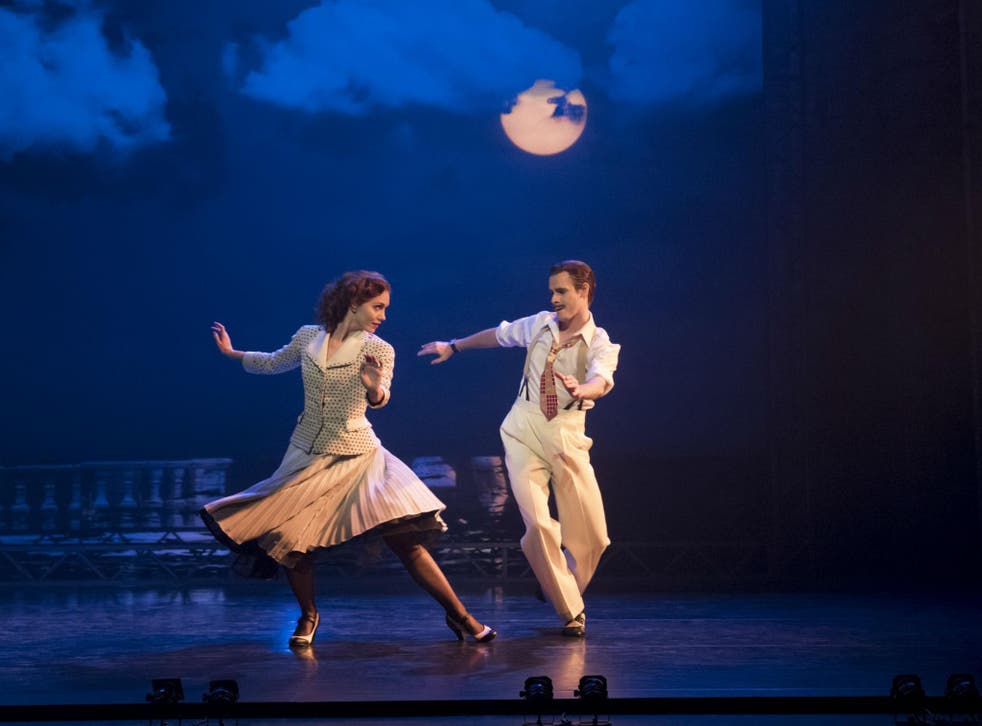 The Red Shoes is an obvious fit for Matthew Bourne, a dance storyteller who has always loved movies. Bringing the 1948 Powell and Pressburger film to the stage, he creates his own swirling world of colour and illusion, luscious in its period detail. It's as much a love letter to the ballet world of the 1940s as it is about its heroine, wannabe starlet Victoria Page.
The film was a backstage melodrama cast with real dancers, with Moira Shearer as Vicky, the ballerina torn between art and love. Vicky meets an impresario called Boris Lermontov who brings her to stardom, but risks losing her career when she marries a composer called Julian Craster.
In this production, Bourne is clearly on the side of art – and Lermontov. Vicky's ambitious focus on the impresario is pin-sharp; it's easy to overlook her relationship with Julian, until she falls into his arms after the success of The Red Shoes ballet.
We see all of this through the frame of the Ballet Lermontov's productions. Each ballet-within-the-ballet evokes real dances while advancing the action – which is not the same as telling Vicky's story. The exception is the tacky music hall act she dances after leaving Lermontov – Aussie Ashley Shaw effortlessly brings out the funny and sad as Vicky, pulling off a nuanced performance within a performance.
That depth is missing from the other ballets. Even the red shoes scene, though impressively cinematic, doesn't fully connect to the heroine's inner life. Without enough build-up, some of the drama becomes melodramatic. Finding heart in parody has always been one of Bourne's greatest strengths. This time, for all his wit, his pastiches hold us at arm's length from the characters.
Bourne is a superb producer, marshalling the different aspects of this staging with dazzling assurance. The music is a heady selection from Bernard Hermann's film scores, full of sinister waltzes and big emotional beats. Lez Brotherston's costumes are fabulous, while his proscenium arch set swings round to take us on stage or behind the scenes, from illusion to what goes into it.
The backstage work packs the most emotional punch. Vicky practices a leading role in the wings, while the established ballerina dances it; Lermontov watches her, spotting her potential.
Rehearsal scenes are funny, fond and beautifully observed. I loved Liam Mower's Ivan and Michela Meazza's Irina walking through a stage call – she waving her Sylphide dress rather than dancing, he checking the pacing but twiddling his hands for the more athletic steps. Bourne's New Adventures company take on ballet and the 1940s era with complete conviction.
Shaw dances with abandon, evoking Shearer's period prettiness but very much as her own character. Sam Archer is a brooding, authoritative Lermontov, with Dominic North ardent as Julian.
Until 29 January. Box office 020 7863 8000. Touring until June 2017.
Join our new commenting forum
Join thought-provoking conversations, follow other Independent readers and see their replies