Matthew Bourne's Sleeping Beauty, Sadler's Wells, review: Story twists inventively in confident revival
The storytelling is clear and clever, but Bourne is weaker on the dance setpieces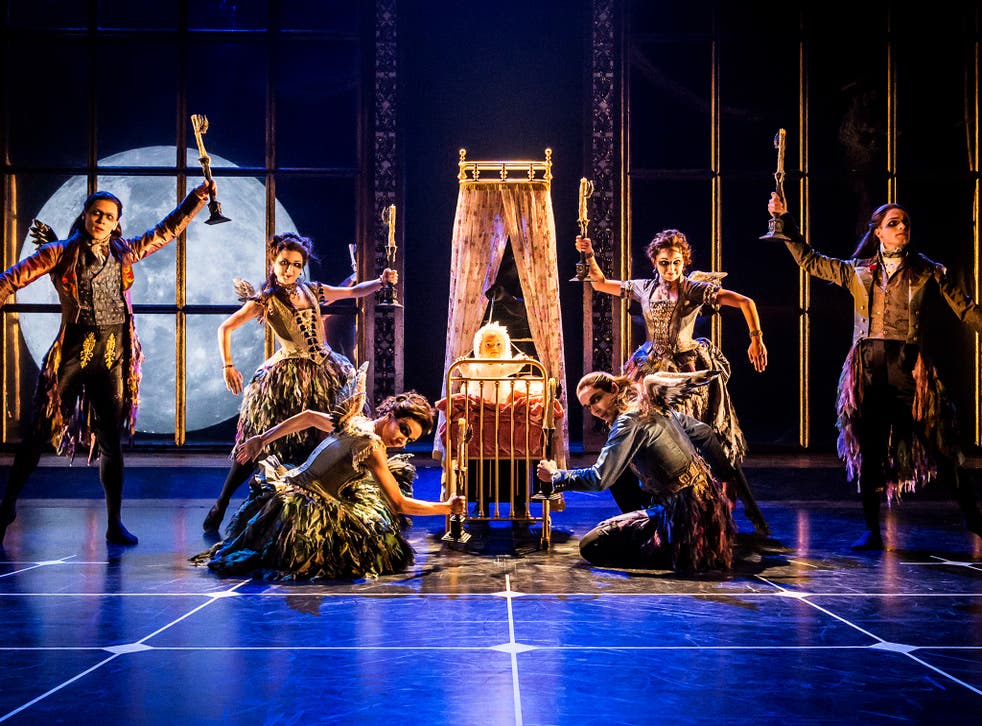 When in doubt, add vampires. Matthew Bourne's production for New Adventures bubbles over with gothic bright ideas, from puppetry to a forest of sleepwalkers. He doesn't match the emotional heights of Tchaikovsky's score (over-amplified here), but the story twists inventively in this confident revival.
Bourne starts the story in 1890, the year the score was written. His baby Aurora is an enchanting puppet, climbing the curtains and running rings around the grown-ups. As the adult princess, Ashley Shaw keeps that sense of mischief, chafing at Edwardian convention and falling for Dominic North's besotted gamekeeper. All the fairies are vampires; Christopher Marney's imperious Count Lilac has a helpful bite, while Adam Maskell's vengeful fairy Caradoc has his own designs on our heroine.
The storytelling is clear and clever, but Bourne is weaker on the dance setpieces, padding out radiant waltzes with jokes and repetition. His Aurora is tugged about by the plot, given less agency than the traditional ballet heroine.
This Beauty is best in its witty eye for detail. It's a fine company performance, with warm dancing and strong characterisation. Lez Brotherston's designs are full of gorgeous fantasy: a birch forest lit with oil lamps, fairies in distressed fin-de-siècle frocks.
Until 24 January, then touring. Box office 020 7863 8000.
Join our new commenting forum
Join thought-provoking conversations, follow other Independent readers and see their replies