My Children! My Africa!, Trafalgar Studios 2, review: Anthony Ofoegbu is shatteringly good
The production vividly evokes the tensions and insecurity of apartheid South Africa in the late 1980s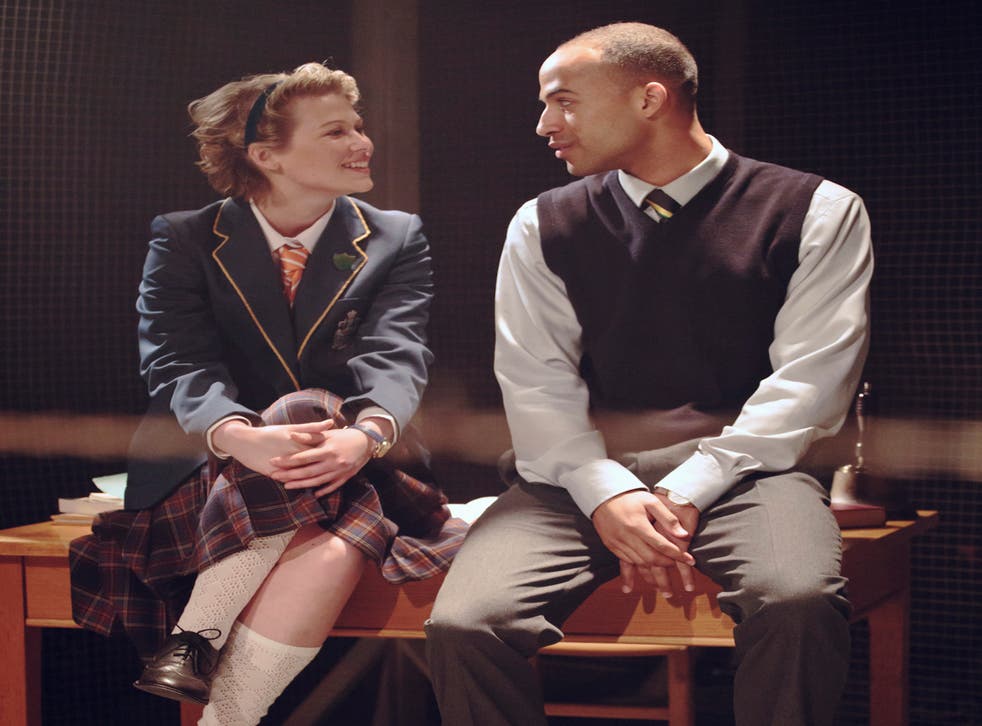 Athol Fugard's play was premiered in Johannesburg in 1989 before the release of Nelson Mandela and it is set five years previous to that, ending amidst the unrest of a renewed schools boycott by black South Africans against the inferior "Bantu" education policy.
Any fears that the intervening period might have blunted its edge are resoundingly banished by this powerful staging. It's directed with terrific passion and precision for Two Sheds Theatre by Roger Mortimer and Deborah Edgington in what is the first professional revival in London since Fugard brought his Market Theatre version to the National in 1990.
Not only does their production vividly evoke the tensions and insecurity of that era, but the outstanding performances from all three members of the cast searingly bring home how the apartheid system gave a particular hideous intensity to concerns that we all share.
The play is in no way dated because there will never come a time when students don't painfully rebel against their devoted mentors or when there is no clash between the generations over what counts as liberty and the best way of achieving it.
Three years away from retirement, Mr M, a black teacher in one of the township schools, is coaching his star pupil, Thami, and Isabel, a bright girl from a posh all-white academy, for an inter-school literary competition. They are a team designed to build bridges and friendship starts to bud between the two eighteen year olds. But the brilliant Thami – dazzlingly well-portrayed by Nathan Ives-Moiba-- has begun to resent being Mr M's prize protege and to listen to militant voices that would not accept the teacher's distinction between a dictionary and a stone: that these objects may weigh the same but the dictionary contains 60, 000 words in the English language whereas the stone expresses just the one.
Anthony Ofoegbu is shatteringly good as Mr M, showing you the kind of inspirational pedagogue who harbours a great deal of inner loneliness and so is inclined to invest too much (to the point of proprietorial oppressiveness) in his charges. Fugard obviously feels a strong sympathy toward this well-meaning man who knows the painfulness of hope The reasons why he once described him as the only truly tragic character he had, up to that point, created are made excruciatingly plain in this production where Ofoegbu suggests a complex divided motivation for his despairing plunge into martyrdom.
Rose Reynolds is wonderfully spirited as Isabel, a white girl waking up, with intelligence and sensitivity, to a world she barely knew existed. Isabel is able to love Mr M more straightforwardly than Thami. Ives-Moiba thrillingly communicates this youth's proud rejection of the humiliating deal he feels that even educated blacks are being offered under apartheid and the agonised persistence in him of a deep affection for his mentor.
All three characters are idealists. The actors are separated from the audience by barbed wire in Nancy Surman's symbolic design but their performances go straight to the heart.
Join our new commenting forum
Join thought-provoking conversations, follow other Independent readers and see their replies