Prom 26: Tynan, Hanslip, BBC National Orchestra of Wales, Otaka - Royal Albert Hall, London - review
From banality to  the best of British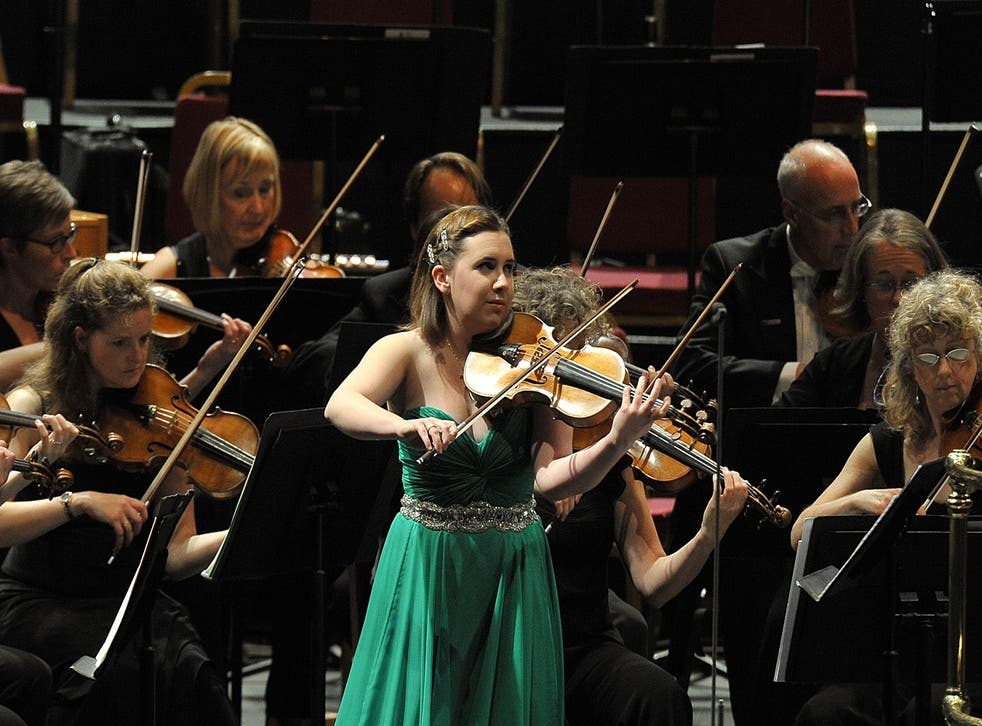 The prospect of an all-British Prom makes the heart sink but this one was full of surprises, once we'd got past the brassy banality of Walton's Spitfire Prelude and Fugue. Chloe Hanslip was the soloist in Vaughan Williams's Violin Concerto in D minor, Concerto Academico, which, although a minor work, was wonderfully lit up by her artistry.
The composer's aim had been to marry his love for Bach and English folk music, and Hanslip's account of the Allegro pesante was eloquently phrased. The concluding Presto, with its miniature cadenza, sparked vividly in her hands.
Next up was the first Proms performance of a 40-year-old work by the Welsh composer Grace Williams: if Fairest of Stars felt a bit like an underpowered complement to Strauss's Four Last Songs, it was nonetheless brilliantly sung by Ailish Tynan. Finally, after Elgar's Meistersinger-derived Froissart overture, came the biggest surprise. Tadaaki Otaka and the BBC National Orchestra of Wales gave Walton's largely unloved Symphony No 2 Op 95 everything they'd got, and the result was the most edgy and interesting piece of Walton I have ever heard.
Join our new commenting forum
Join thought-provoking conversations, follow other Independent readers and see their replies