Resolution! The Place, London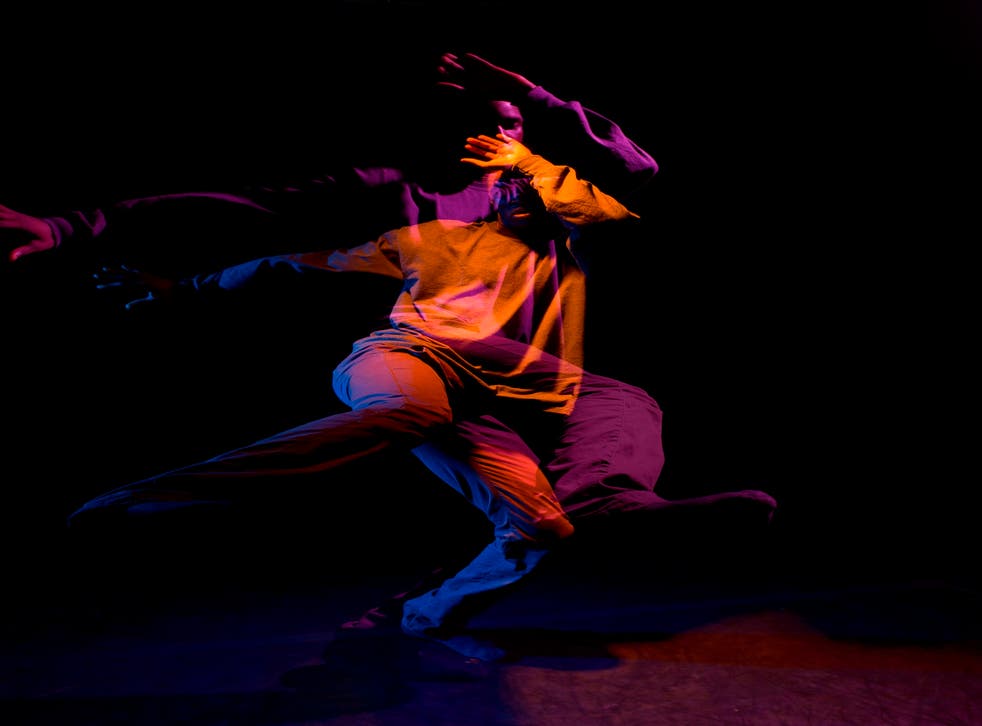 While Britain makes plans to eat more salad and go to the gym, The Place's Resolution! season puts more new dance on stage. Run since 1990, it has become the world's biggest platform for new dance, with 81 new works this year.
Many big names of British dance, from The Royal Ballet's Wayne McGregor to Rambert's Mark Baldwin, made their first steps at Resolution!.
With a very open application process, Resolution! is a lucky dip, six weeks of experiments and fresh starts. The night I saw featured styles from contemporary dance to tango. Anthony Middleton's new company the Middletoncorpus danced Behind closed doors, a low-key work about privacy and intrusion.
Five women, wrapped up in purple cagoules, dip and stride through unison moves. There's a strong influence from Hofesh Shechter in the loose-limbed steps, electronic soundtrack and smoky lighting. The women pass a convulsive move down the line; one gets out of unison step, peeling off into a solo.
The lighting switches, as if the dancers are repeatedly caught in a photographer's flash. Duets have a capoeira quality, with dancers tracking each other, seeking dominance. One whispers in her partner's ear as she bears her to the ground. Middleton could make more of his theme, which is implied rather than developed, but performances are fresh.
AdagioconBrio's Approximation, directed by Adriana Pegorer, has a strong concept that needs more focus. It opens with a woman posing, mannishly dressed in pinstriped suit and fedora hat, back to the audience. Two women in slinky tango frocks come up to her and pull a long pink feather boa from her coat, laying it in a line on the ground. From then on, the dancers walk to a metronome, tango steps growing out of simple walks.
The execution could be sharper: the metronome doesn't keep perfect time when it's passed from hand to hand, and some of the footwork needs tightening. Pegorer's best scene is an off-balance duet with two dancers leaning all their weight on each other. This time, tango grows out of mutual dependency.
Rebecca Evans' Subliminal Effects has plenty of punchy movement. At first, we see her five dancers in glimpses, silhouetted against a red backdrop. As the lights come on, the fragments of movement are built up into dances. Evans has fun setting soloists against groups, with a man scrambling onto the shoulders of a marching corps, or pushing the dance into new directions. From confident crouches, her dancers straighten up into robotic twitches, swinging legs to the side with a hip thrust, or tipping heads emphatically sideways. Her dancers move with forceful confidence.
Until 15 February. Box office 020 7121 1100.
Join our new commenting forum
Join thought-provoking conversations, follow other Independent readers and see their replies