The Rodin Project, Sadler's Wells, London
Living sculptures have yet to break the mould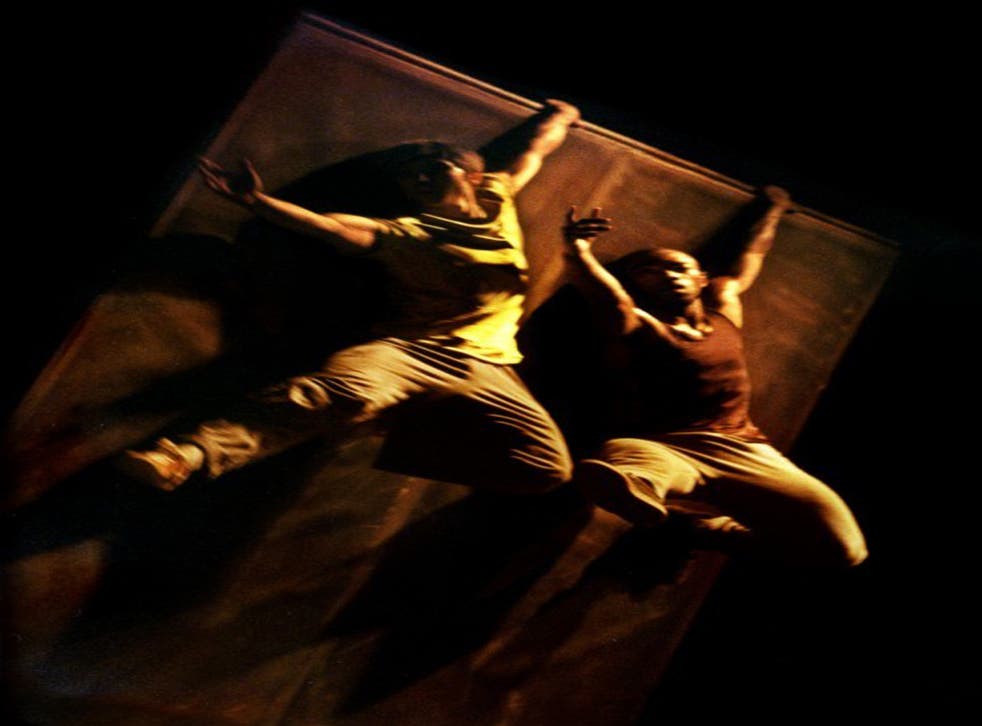 Sculpture and dance. As mergers go, it's a no-brainer, and the surprise is that no one has brokered it before. Rodin's sculpture in particular, with its knotty muscularity and ecstatic, reaching forms, was just waiting for a choreographer with a special interest in anatomy to translate it to dancers' bodies on a stage. Russell Maliphant is the obvious candidate for the job.
And what a smart idea of his to devise The Rodin Project on a sextet of hip hop dancers, whose low centre of gravity and propensity for extremes of torque and twist not only make them highly mouldable into Rodinesque shapes, but render their upper bodies Men's Health buff. Lighting by Michael Hulls, a long-time collaborator, furthers the impression of flesh hewn from hard materials, while Es Devlin's set fashions a multi-level playground from an artist's studio.
So, The Rodin Project had, or has, much going for it. For this is clearly work in progress, barely recognisable from the preview shown at Sadler's Wells earlier in the year, and already turned into a film, but still a long way from fulfilling its potential.
There are marvellous, memorable things: the soundless hand springs of dancer Tommy Franzen, so soft they appear to dissolve the floor; a sensuous solo for an almost naked Carys Staton – and some very clever stuff against a vertical wall, summoning the tumbling, writhing images of Rodin's Gates of Hell.
But the many elements dismally fail to pull together. Not only did I get the distinct impression that some of the choreography had been learnt that afternoon, but, worse, the performers seemed unsure whether they were meant to be cyphers or human beings. This made for some clunking moments, not least the gormless "me Tarzan" first entrance of the men in what looked like baggy nappies. Nor does the gratingly insistent music composed and recorded by cellist Alexander Zekke add much. Roll on the next edition of The Rodin Project.
Critic's Choice
Matthew Bourne's Sleeping Beauty sees Britain's most popular dance showman complete the trio of Tchaikovsky ballet scores that began with Nutcracker! and brought him international fame with Swan Lake. His latest reimagining gives the story a gothic slant, beginning Aurora's 100-year sleep in 1890. Plymouth Theatre Royal (Mon to Sat), then touring to Salford, Norwich and Edinburgh before an eight-week run at London's Sadler's Wells, with further touring in 2013.
Join our new commenting forum
Join thought-provoking conversations, follow other Independent readers and see their replies