Scenes from an Execution, Lyttelton, National Theatre, London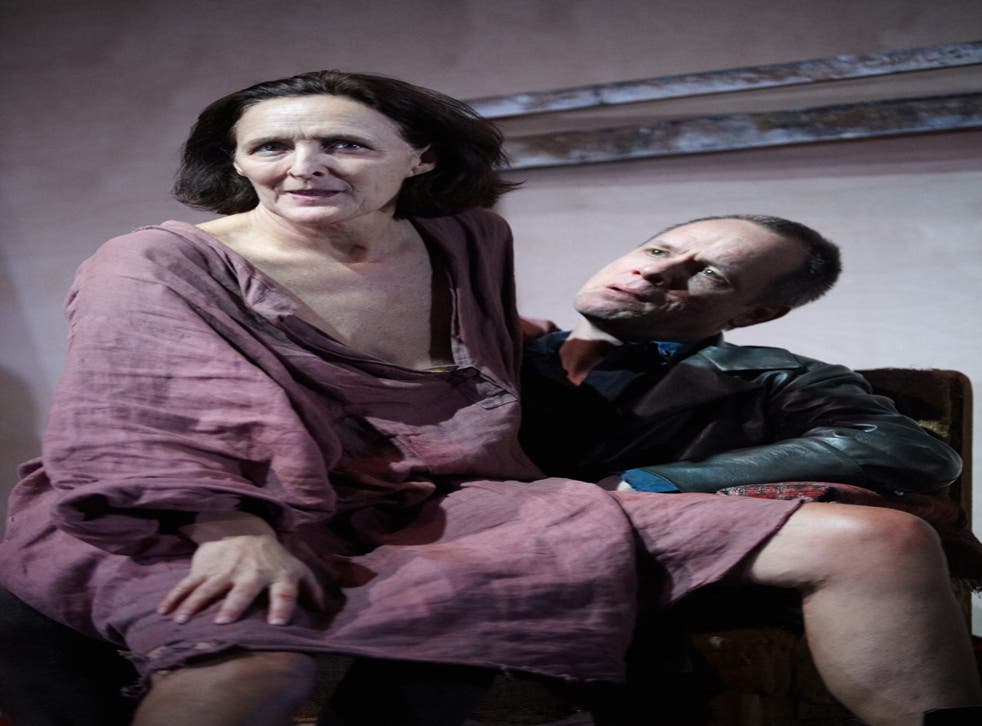 "It's death to be understood," declares Galactia, the 16th century artist-heroine of Scenes from an Execution. But the fact remains that this 1986 play is one of Howard Barker's most accessible and stringently witty works - a searching study of the fraught relationship between artist, patron, critic and political culture. 
Perhaps ironically, given the subject-matter, it's the piece by this difficult, intransigent outsider that is gradually gaining the seal of official approval. It had a staging at the Almeida in 1990 and now – in Tom Cairns's pungently well-acted and strikingly designed revival – it becomes the first Barker play to receive the imprimatur of the National Theatre.
Commissioned to paint a vast canvas depicting the Battle of Lepanto, Galactia departs from the tacit brief of glorifying the Venetian Republic's sea victory over the Turks. Instead of a producing a heroic memorial, she determines to create a harrowingly realistic vision of war, "all meat and chopped-up genitalia", and we first see her sketching the backside of her naked lover for the "shoals of matted, reproachful buttocks" of the bobbing corpses. 
She's flung into prison but the play shows how the state ends up pulling off its meanest trick not through suppression of the picture but by putting it on massive public display in a hypocritical gesture of tolerance that neutralises its dissidence and turns the released Galactia, despite herself, into "a celebrity".
In a bravura performance, Fiona Shaw brilliantly communicates the animal energy, the dishevelled, uncircumspect sensuality and the caustic, uncompromising spirit of this artist who sits sketching with her legs wide apart and even goes to her trial with a breast popping out. 
Tim McInnerny is wonderfully absurd and sinister as a frantic, idiotically self-pitying Doge who fancies himself an art-lover but would rather be sending out troops "to toss pianos out of windows".
The production, admirably alive to the play's mix of austere intellectual rigour and knockabout, anachronistic humour, presents the faux-costume drama in sets by Hildegard Bechter that have the pure geometric beauty of modern abstract art. We are left to imagine the content of Galactia's canvas which is seen from behind as an empty, squared-off, translucent scrim whose network of lines become cage-like bars in the dark prison scenes.
"How can they release me?  I am too dangerous," she squawks in tragicomic indignation as she loses the collusive game between would-be artistic martyr and state.
To 9 Dec; 020 7452 3000
Join our new commenting forum
Join thought-provoking conversations, follow other Independent readers and see their replies