Sergei Polunin review, London Palladium: None of the splashiness of Polunin's first ventures
The bad boy of the ballet world takes to the stage in a new mixed programme of three one-act ballets: 'Fraudulent Smile', 'Paradox' and 'Sacré'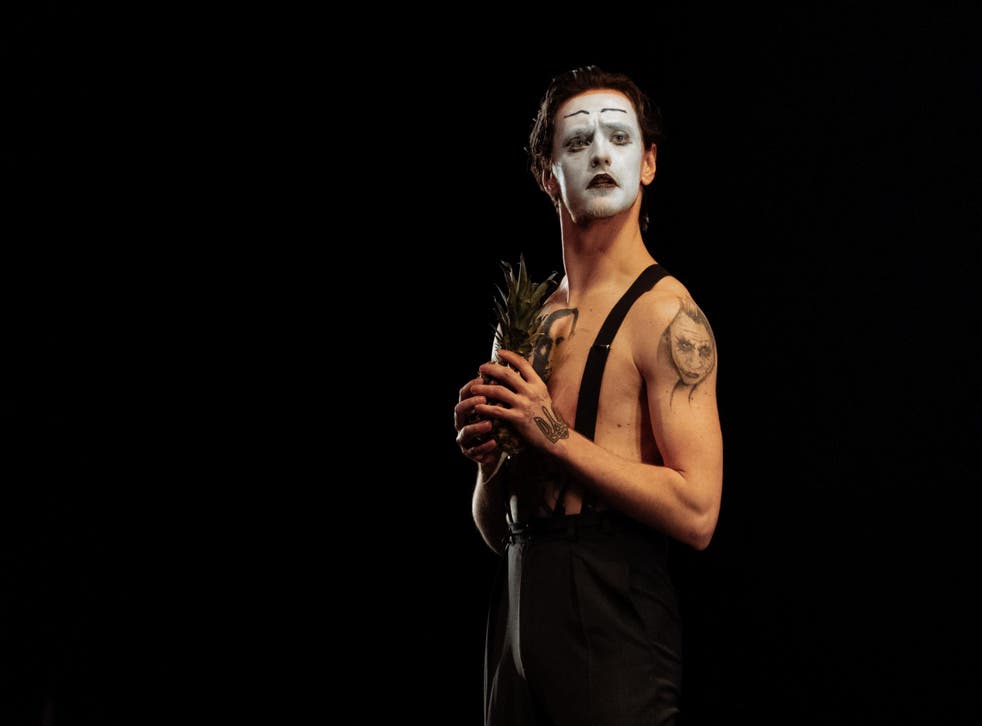 The drama onstage at Sergei Polunin's latest show has nothing on the star's own offstage reputation. This mixed bill is a stripped back, underpowered affair, with nods to circus clowns and the dancer Nijinsky, but none of the splashiness of Polunin's first ventures into his own productions.
Polunin himself has followed a troubling trajectory. He hit the headlines as both prodigy and bad boy, walking out of The Royal Ballet but becoming a YouTube sensation with Hozier's "Take Me To Church" video. He's maintained both a dance and film career, appearing in movies alongside Jennifer Lawrence and Ralph Fiennes. In the ballet world, he's known for more disturbing behaviour, posting homophobic and sexist rants on social media. After an outcry, he was dropped as a guest artist by the Paris Opéra Ballet, while Hozier publicly distanced himself.
As a producer, Polunin has been eager to commission new choreography: this London season will end with the premiere of a new ballet about Rasputin. For the opening night, he chose existing works by Ross Freddie Ray and Yuka Oishi, with simple staging and recorded music.
Ray's Fraudulent Smile fills the stage with white-faced mimes. Soloist Dejan Kolarov twitches from smirks to stone-faced looks, with skipping walks to klezmer music by Kroke. He's joined by other mimes, including the charismatic Johan Kobborg as a sinister, manipulative figure, and two women, who are essentially props for the male characters. Where everyone else is grim or whimsical, Polunin is singled out as a tragic figure, yearning for the unattainable. As an actor, he tends to overegg both the mime and the nobility.
Best films of 2019 (so far)

Show all 49
Oishi's paired works Paradox and Sacré​ are inspired by the life of Nijinsky, both his mental illness and his work as a dancer and choreographer. Paradox switches between snatches of Stravinsky's satirical Soldier's Tale and his lyrical ballet The Firebird. Kolarov and Alexey Lyubimov might be different sides of the same personality.
Sacré turns The Rite of Spring into a one-man show, making a very long solo for Polunin. The striking set is a circle of autumn leaves, with a scarlet rope buried among them. Polunin paces, scatters leaves, bursts into big jumps, prowls as if with a rifle or takes up echoes of famous Nijinsky poses. He dances cleanly enough, but Oishi comes nowhere near the scale of this music. After Polunin has danced himself into collapse, Lyubimov and Kolarov return for a weird coda to different music, odd and inconclusive.
Join our new commenting forum
Join thought-provoking conversations, follow other Independent readers and see their replies