The Sleeping Beauty, Royal Opera House, ballet review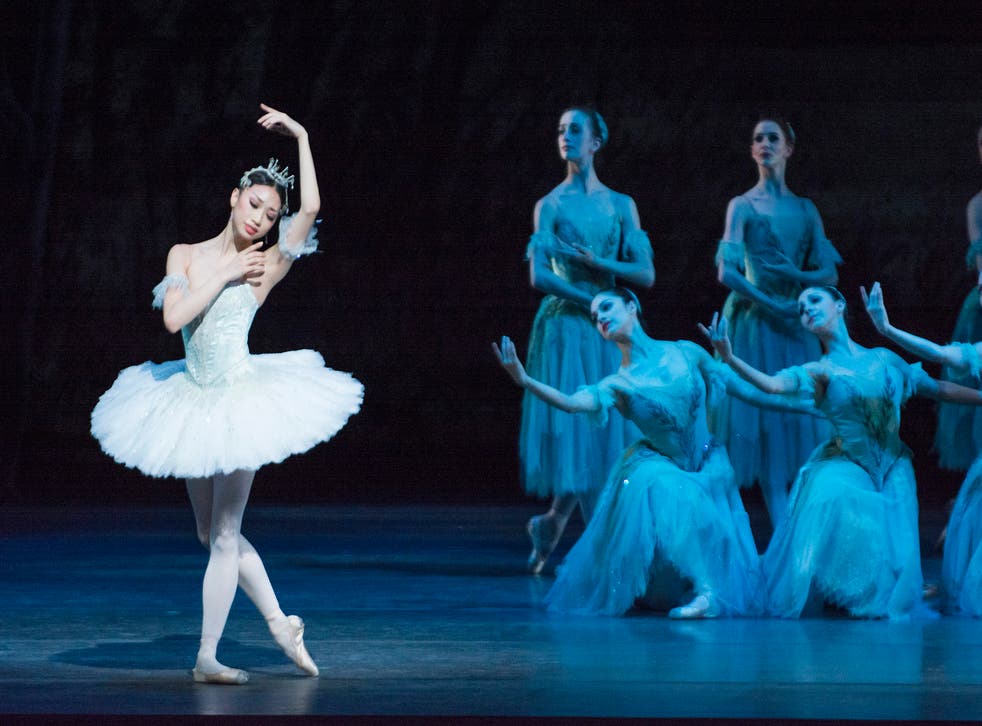 Making his Royal Ballet debut in The Sleeping Beauty, Vadim Muntagirov gave a stellar performance. He's a prince to his fingertips, effortlessly elegant, with a purring ease to the high leaps and speedy turns. He's matched by Akane Takada, dancing her first Aurora, making this an evening of exciting promise.
Muntagirov trained at the Royal Ballet School, but started his career at English National Ballet in 2009.
He's had a meteoric rise with ENB, swiftly promoted and quickly winning awards. Rivalry between the two companies has hotted up recently, with ballerina Alina Cojocaru going to ENB from the Royal.
The Royal Ballet was keen to point out that Muntagirov had approached them: "We didn't poach him, honest" floated between the lines of the announcement.
It's immediately obvious that Muntagirov is an ideal fit for his new company's repertory. His long-limbed physique, flowing line and speedy footwork suit its lyrical male roles, while his acting of this fairytale story is warmly assured. In the hunting scene he's melancholy but still regal: he commands the stage without needing to swagger about it. His partnering is clean and secure; I love the way he watches Takada in their formal pas de deux, ardent and admiring.
With its Tchaikovsky score and choreography by Marius Petipa, The Sleeping Beauty is one of the most-loved 19th-century classics. It gives the ballerina a different challenge in every act: from young princess to dreamy vision to the grandeur of the wedding dances.
Takada, a fine-boned dancer with vivacious personality, gave her opening dances bright energy. Her nerves showed in the demanding balances of the Rose Adagio, but she danced the vision scene with floating smoothness. In the last act, she shows off her speed and her light jump with sparkling confidence.
Takada and Muntagirov make this a strong evening, but the ballet around them is still too timid. Monica Mason and Christopher Newton set out to recreate the Royal Ballet's iconic 1946 production, which reopened the Royal Opera House after the war. Some of Oliver Messel's fantasy designs look dated, while there's a sense of caution in the staging. In the prologue, the fairy soloists are bland: these dances should be full of contrast and character, but you'd never know it.
Beatriz Stix-Brunell lacks authority as the Lilac Fairy, though Hayley Forskitt has fun as the wicked fairy Carabosse. Injuries have been rife lately – including superstar Natalia Osipova, who had to postpone her first Royal Ballet Aurora – which may explain why the ranks of friends and attendants were so thin.
Everybody brightens up in later acts, with a confident hunting scene and fine performances in the wedding divertissement. Marcelino Sambé was a soaring Bluebird, with an expansive jump and vivid personality. Yuhui Choe was his enchanting Princess Florine, fluttering with airy, very musical phrasing in their pas de deux.
Until 9 April. Box office 020 7304 4000.
Join our new commenting forum
Join thought-provoking conversations, follow other Independent readers and see their replies