Theatre review: Private Lives - Jonathan Kent's rendition of Coward's masterpiece is the best in a decade
Gielgud Theatre, London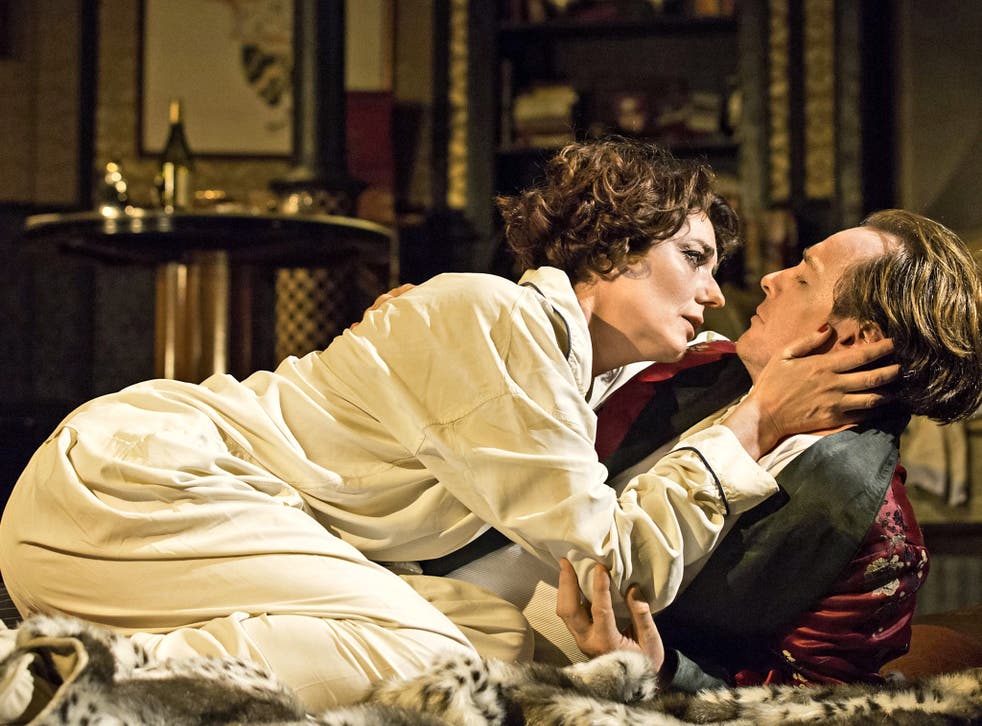 West End transfers from Chichester have become practically a matter of course during Jonathan Church's remarkably rich and fertile regime there and the latest production to make the leap from Sussex to Shaftesbury Avenue is this dazzling, razor-sharp revival of Private Lives which began life at the Minerva studio last September.
Seeing Jonathan Kent's production for a second time confirms me in the view that this is the best account of Coward's masterpiece since Alan Rickman and Lindsay Duncan struck sparks off each other in the West End more than a decade ago.
The 'secret' of its success, as they say, is plain to see in the almost indecently natural and combustible chemistry between Toby Stephens and Anna Chancellor as divorcees Elyot and Amanda. 
From the moment they lay startled eyes on one another on the adjoining balconies of the Riviera hotel where they are both honeymooning with new spouses, the atmosphere crackles with sexual electricity. The last word in "jagged sophistication" as she stretches languorous white limbs in her dark emerald evening gown, Chancellor's Amanda is the sleek, imperious big cat in glaring contrast to Anna-Louise Plowman's whiningly kittenish Sibyl so it's no wonder that when the latter surfaces in a girly-pink marabou-feathered outfit, Stephens's captivatingly public schoolboyish and bad-tempered Elyot buries his face in his hands and lets out an involuntary groan of despair. 
Championing bohemian flightiness over bourgeois responsibility, the play is also an acute study of the kind of egoisme a deux where two demanding, highly strung people find it impossible to live either together or apart. As they flounce around the art deco Parisian love nest in their dressing gowns, Chancellor and Stephens brilliantly chart the couple's volatile mood-swings between y smoochy intimacy and fiercely irritated sexual jealousy, and between archly parodic self-dramatising and murderous, punch-throwing rage. 
You'd be tempted, at moments, to describe it as Strindberg-with-slapstick, but the actors also bring a warmth and likeability to the shenanigans which here include Chancellor's absurd, retaliatory dance to a record of The Rite of Spring and Stephens' distraught howl into cushion during a negotiated two minutes of silence.
These qualities persist into the deliciously played final act where, amidst the debris of the morning after, Chancellor's Amanda assumes a hilariously infuriating manner of bright social graciousness as she dispenses coffee to the people whose lives have been ruined and Anthony Calf's splendidly stuffy and unimaginative Victor jumps at the word "brioche" as though he's thinks it might be a blasphemy against the British Empire. Bliss; go. 
To 21 September; 0207 400 1257
Join our new commenting forum
Join thought-provoking conversations, follow other Independent readers and see their replies