TV Review, Britain's Favourite Biscuit (Channel 5): does exactly what it says on the tin
Plus: The League of Gentlemen (BBC2)
Sean O'Grady
Tuesday 19 December 2017 15:54 Comments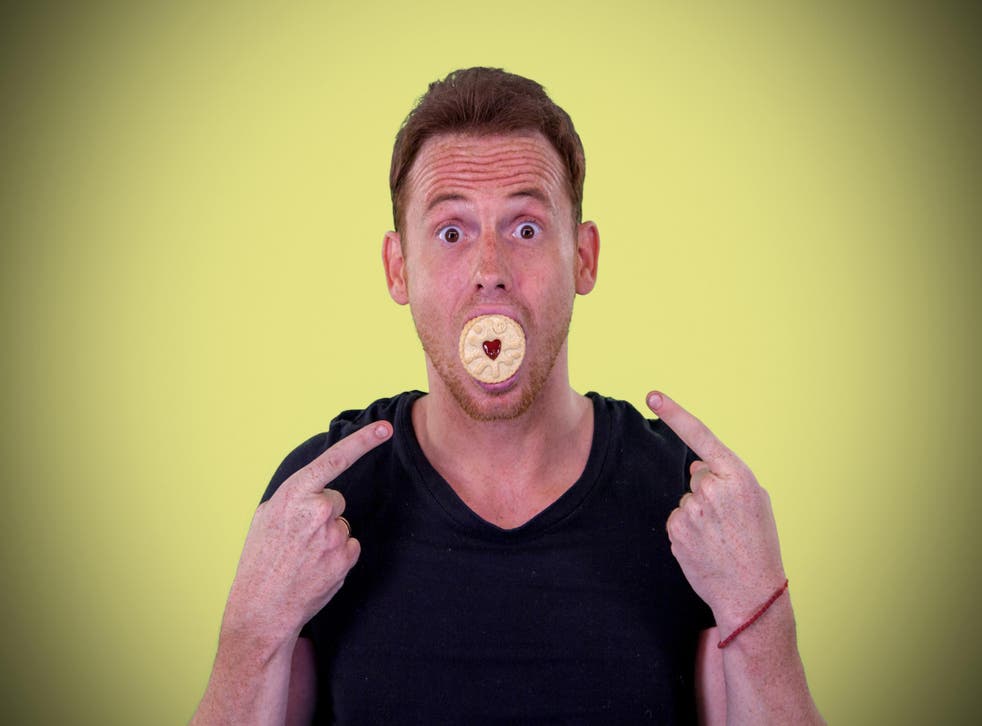 Like scoffing a whole box of Cadbury's Fingers in one sitting, a Channel 5 "documentary" has much the same quality – a secret, almost sinful pleasure with little nutritional value and the terrible after-feeling of guilt that you should have been doing something healthier and more cerebral; eating Ryvita, say, or watching Emily Maitlis interview Yanis Varoufakis about reform of the eurozone on Newsnight. Instead of that kind of rich intellectual nutrition, I found myself watching Britain's Favourite Biscuit and listening, with admittedly rapt attention, to Justin Moorhouse riff about pink wafers. As one of the other biscuit enthusiasts, Vanessa Feltz, remarked a biscuit is a "break from life". And so is Channel 5.
It was a good show, too. We treated to some sweet archive clips, celebrity talking heads (I didn't recognise the majority, naturally), biscuit experts running vast Willy Wonka-style factories, crunchy facts and some hard-baked history. I was disappointed, for example, to discover that Wagon Wheels have not, in fact, got smaller since I was a kid, which is a common misconception caused by the fact that our little kiddy hands made the mallow and chocolate confection seem much bigger in retrospect. Who knew? Popular as they no doubt are, I was also startled to discover the chocolate digestive, which is in fact Britain's favourite biccie according to Channel 5's polling, is consumed at a rate of 52 per second in this country, helping bring the total to 7 billion biscuits of all types eaten every year in the UK – a £2bn industry. No wonder we're a nation of obese type 2 diabetics, but happy with it.
It was also good to be reminded of Alexi Sayle's great line about the three biscuit varieties that have been named after revolutionary episodes in history – "There's your Bourbon, your Garibaldi… and your Peek Frean Trotsky Assortment". Major biscuit controversies were also fully aired – the appearance of new-style "thins", and bite sized "nibbles" for example; the Jaffa Cake – cake or biscuit? – challenge of categorisation, and the intractable issues surrounding dunking. The ginger nut in the opinion of the British public is best, but the fig roll is superior by empirical research revealed in the programme. I guess that watching Ms Feltz dip a fig roll into a cup of hot water 41 times to test its structural integrity must count as one of the more futile experiences of my life (maybe hers too), but I still enjoyed it, and of course made me wonder when the last time was that I'd eaten a fig roll.
I only had a few gripes about this dunkadelic show. The underrated Burton's mint Viscount (yes, an aristocrat among biscuits), and the McVities Boaster (which I thought they'd stopped baking) and the Lincoln (which, to my horror they have stopped making) were all unfairly left in the barrel. And while it was "nice" to see the Nice biscuit (1895) and the custard cream (1908) celebrated, it was disappointing that some other Victorian/Edwardian classics such as the Arrowroot (circa 1880) and the Marie (1874) were, yet again, neglected. Just imagine being able to nibble on the same biscuit that Gladstone or Jack the Ripper might have done. Eerie, no? The most glaring omission was any mention of the best biscuit advertisement of all time – the one for the Breakaway in the 1970s that featured Eric Idle's Monty Python "Nudge, Nudge, Wink, Wink" sleazeball ("Suggestive? Digestive!"). Maybe Channel 5 will commission 'Britain's Favourite Biscuit TV Ads' next. I'd be happy to take part.
God I've missed Tubbs. It's now 15 years since this most exquisite of the many grotesques that delighted us in the The League of Gentlemen last appeared on the small screen and, I have to say, she's as mutant as ever, god bless her. She is really the star in this celebratory revival (the last episode being tonight) of the show, marking 20 years since the League formed as a powerhouse of blackly comic creativity.
Tubbs and Edward are still together, still kidnapping "no tails" and still as darkly weird as hell, though their "local shop" has sadly been destroyed. Bizarre, disturbing and brilliant as it was, and is, the truth is that there was never anything all that new about The League of Gentlemen, even when it was new. Men in drag; comedy buck teeth; catchphrases; recurring characters; sketch format; funny foreigners with funny accents; funny Northerners with funny accents – we'd seen all seen many times before, some dating back to the music hall and beyond.
What The League... did do was to assemble these well-tried components in a particularly inspired and original manner, so that the concepts, the fantasies, the writing, the word play and the acting were fresh and intriguing. The recruitment of Sian Gibson (Peter Kay's Car Share) apart, it is the same team and mix of sketches, as ever. So it's the fabulously talented Jeremy Dyson, Mark Gatiss, Steve Pemberton and Reece Shearsmith back together, but now they're still more accomplished actors and writers, which make these new episodes more layered and mature than the earlier versions.
I'd have to add that bits have dated a little, in a sort of PC way, I suppose, and I'm not sure all the jokes about paedos and the foreigners work as comfortably these days. Royston Vasey also feels even more distant from a provincial Britain that had pretty much vanished even by the time the first shows were aired back in 1999. I know it's a just a Gothic nowhereland in one sense, but it also aspires to satire. Then again, reading the comments sections on Mail Online makes me wonder if the world of The League of Gentlemen is a calmer, more measured place than Brexit Britain. Tubbs and Edward, I am sure, voted Leave, and there must be a question mark over whether the appalling Pops will come under the jurisdiction of the European Court of Justice.
Yet, as I say, I can forgive the League anything for the creation of Tubbs, the Legs Akimbo theatre company, and for Mark Gatiss' poignant portrayal of loneliness, told through the medium of an elderly bingo caller and his bingo-speak ("Number 8; Heaven's Gate"). That was perfectly done, approaching Alan Bennett in its feel for words and pathos. I fervently hope the team never leave Royston Vasey, and they'll be back in 2018, as will Alan Partridge in a year of blissful revivals of a golden era for TV comedy not so very long ago. I'd love to see Phoenix Nights and The Office back, too. Britain does need a break from life.
Register for free to continue reading
Registration is a free and easy way to support our truly independent journalism
By registering, you will also enjoy limited access to Premium articles, exclusive newsletters, commenting, and virtual events with our leading journalists
Already have an account? sign in
Join our new commenting forum
Join thought-provoking conversations, follow other Independent readers and see their replies